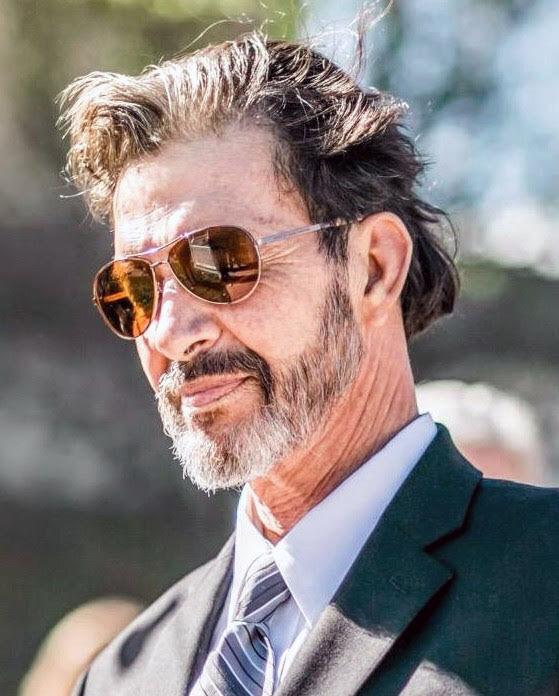 On Dec. 29, 2021, Stephen "Santo" David Vigil, 71, was welcomed into the arms of his Lord and Savior, Jesus Christ.
Steve was born in Las Vegas, N.M. on Feb. 11, 1950. He was the fourth of nine children and raised in Villanueva, N.M., by his parents, Crisostomo and Adelaida Vigil, who preceded him in death.  
Upon graduation from West Las Vegas High School in 1968, he was drafted into the US Army. He served honorably in Viet Nam for a year as a heavy equipment operator and quarryman. During his service he was awarded several bronze service stars and received an honorable discharge as a Spec 4 in July 1971. 
In March 1974, he married Rosann Margaret Maes. 
Steve's career spanned 50 years. After his military service, he worked as a heavy equipment operator for San Miguel County. In 1976, he and Rosann moved to Denver where he was employed by the Gates Rubber Company for four years. Steve then entered civil service and worked as a civilian employee for the US Air Force, Air Reserve Personnel Center, Lowry Air Force Base, for 30 years, retiring in 2008. 
His knowledge and mechanical skills in the correspondence area earned him a solid reputation for his loyal service where he was responsible for distributing pertinent information to Air Force reservists and repairing machinery to ensure the mail service was delivered on a timely basis. He was residing in Denver at the time of his death.
Steve is survived by Rosann, his wife of 47 years; daughters, Vanessa Gladys Vigil and her two children, Clay and Bella; and Rachel Marie and Zac Titus and their two children, John and Shiloh. Other survivors include his son Alias Vigil (and Trish) and their four children, Alisa, Cassandra, Mariana and David (deceased); siblings, George (and Katherine) Vigil, Palmyra (and Delfido) Gallegos, Leroy Vigil, Anabelle Encinias; sister-in-law Toni Vigil; and numerous nephews and nieces. 
Other siblings who preceded Steve in death include sisters, Rosaleen Trujillo, Josephine Gallegos, Maria Vigil and brother Felix Vigil. 
Steve was characterized as tenacious, conscientious and hard working. He was very patient, dexterous and meticulous in his tasks and enjoyed the challenge of fixing things using his creative abilities. Someone once labeled Steve as the "most interesting man in the world."
Steve's hobbies included gardening, wine making, helping his neighbors and most of all fishing, especially with his grandson, Clay. His last fishing trip with his family was to Twin Lakes, Colorado last fall where they caught many fish and had the best fish fry of his life. 
Steve never hesitated to help anyone in need and was always concerned with the wellbeing of others. 
He loved the outdoors, was an excellent horseback rider and true caballero, growing up on his family's ranch.
During the last 10 years of his life, Steve survived several bouts of cancer. He was a member of the Risen Christ Catholic Church in Denver.
Funeral services are pending.