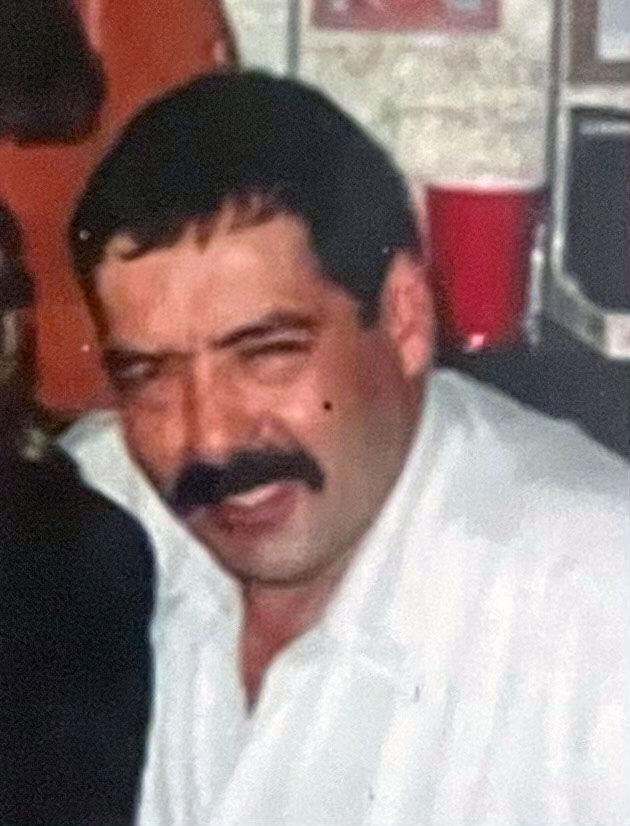 Samuel (Sammy) D. Larrañaga
Samuel (Sammy) D. Larrañaga was born on Jan. 5, 1960 to Robert E. Sr. and Frieda Larrañaga. Sammy gained his wings on May 2, 2023 in Albuquerque, N.M. at the age of 63.
Sammy was a beloved father, son, uncle, brother, cousin and friend to many.
Sammy was loved by many for his kindness and joking personality. Sammy had a love for traveling and being with his family. He had many trades which included being an electrician, tow truck driver and being a part of the carnival where he set up and ran the roller coaster. Sammy loved to carve and make many things. He served in the Army for 4 years. Sammy had a big heart and was always willing to help others even if it left him without.
Sammy is preceded in death by his father Robert E. Larrañaga Sr.; maternal grandparents, Alejandro (Alex) and Demy Mender Gonzalez; paternal grandparents, Manuel and Adelina Larrañaga; baby brother Larrañaga; god parents, Hector and Josephine Guerin; niece Selena Larrañaga; cousins, Karol Martin, Toner Larrañaga; uncles, Basilio, Manuel and Rumaldo Larrañaga; and aunt Trinnie Larrañaga. 
Sammy is survived by his sons, Samuel (Laura) Larrañaga, Dominic (Yvette) Larrañaga; mother of his children, Scherry Larrañaga; mother Frieda Larrañaga; brothers, Robert E. II (Josie) Larrañaga, Alex (Angelica) Larrañaga; sisters, Denise Mohr, Nicole (Gene) Sedillos, Michelle Fuhr; special cousin Paul Guerin; grandchildren, Samuel III, Ricardo, Cyrus and Elizabeth Larrañaga; as well as many nieces, nephews, cousins, aunts, uncles and friends. 
Sammy was laid to rest on May 15, 2023 at the Veterans National Cemetery in Santa Fe, N.M. 
The family would like to give a special Thank You to cousin Paul Guerin for the Eulogy given, Chaplain Shirley Sandoval for services provided, and Brother Robert Larrañaga II for creating Sammy's special urn that he was laid to rest in. The family would also like to give a big Thank you to everyone for all of the phone calls, food, cards, support and for joining us for Sammy's celebration of life.