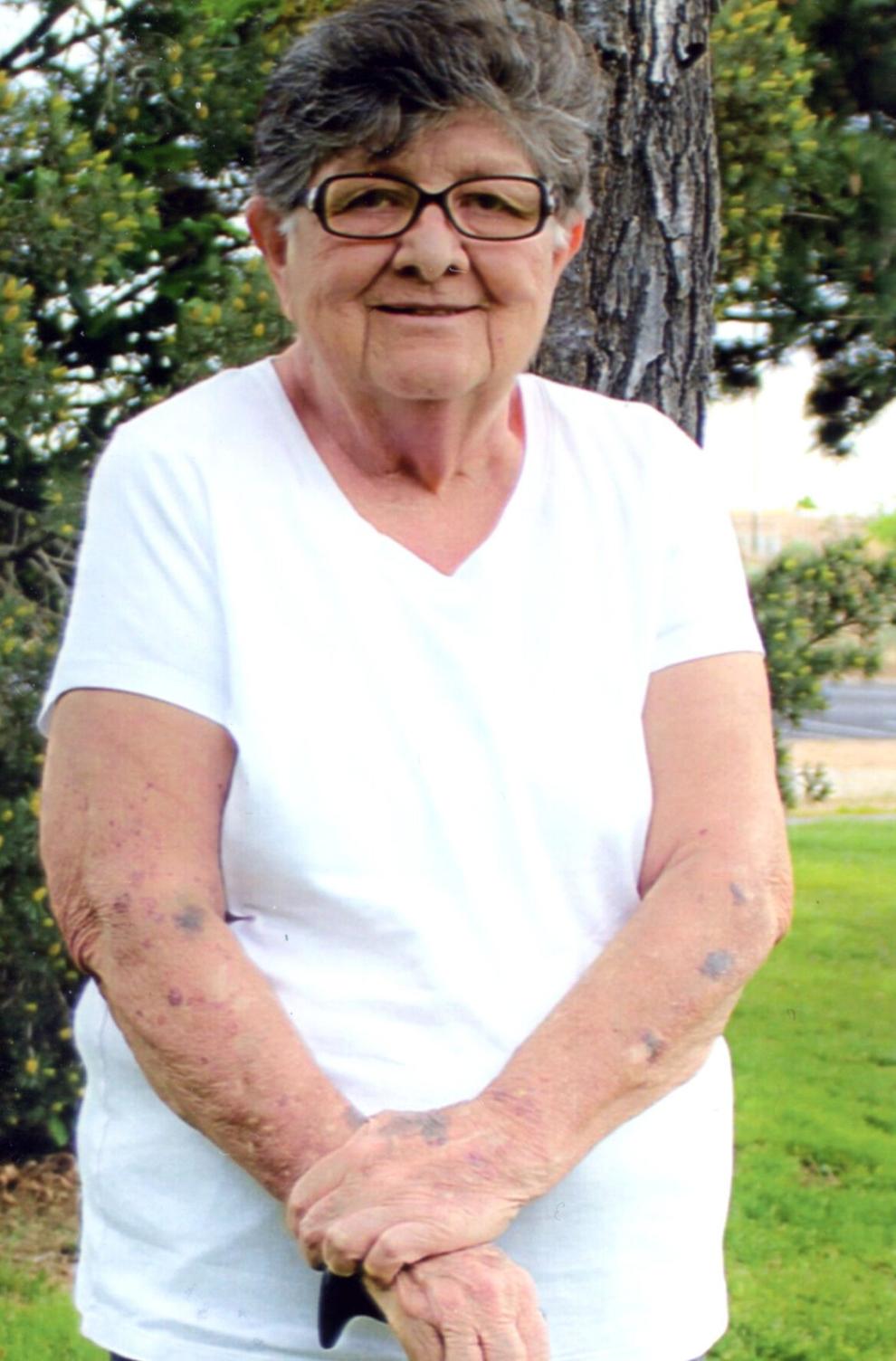 Romana M. Romo
Oct. 9, 1942 - Feb. 23, 2023
Romana M. Romo, 80, went home with the Lord on Feb. 23, 2023. 
She was born and raised in El Llano and was currently a resident of Las Vegas, N.M. 
Romana was born on Oct. 9, 1942. She was united in marriage on Aug. 8, 1960, to Felix R. Romo. 
She enjoyed working on crafts such as art, crocheting and cooking. She enjoyed family time and just loved being in the company of her children, grandchildren, and great grandchildren. 
She is preceded in death by her husband Felix; sons, Daniel and Felix Jr.; her parents, Domingo and Paula Martinez; brother Orlando Martinez; sisters, Candelaria Lucero, Virginia Gonzales (Reynaldo); mother-in-law Fermina Romo; sister and brother in laws, Helen Ruiz, Andrea Vallez, Marcella Lopez (Soilo), Merlinda Gonzales (Lalo), Lucy Romero, Frank Dominquez, Joe Gallegos, and Sam Abeyta. 
She is survived by her daughter Dolores Darlene Romo; stepson Robert Pacheco and wife Debbie; grandchildren, JohnDavid Salazar (Miranda), Gabriel Salazar (Kristen), Felicia Romo, Daniel Romo, and Lorraine Pacheco; great grandchildren, Felix, Logan, Shyanne, Davah, Raylee, Alleyah, Ezariah, and Adrian; brothers and sisters, Joe Martinez (Jenny), Elaulerio Martinez, Rosina Dominquez, Cecilia Gallegos, Aggie Abeyta, Dora Martinez and Ponciano Lucero; brother and sister in laws, Tony Garcia (Carmen), Dolores Soto (Paul), Frances Nowell (Ken), Joe Romero and Julian Ruiz; numerous nieces, nephews, relatives, and friends. 
The rosary/funeral services will take place on Monday, March 6, 2023 at 9 a.m. followed by the Mass of Christian Burial at Our Lady of Sorrows. Burial will follow at a later date in the Santa Fe National Cemetery in Santa Fe, N.M. 
Serving as urn bearers are JohnDavid, Miranda, Logan, Shyanne, Gabriel, Kristen, Davah, Raylee, Felicia, Alleyah, and Ezariah. 
Eulogy will be presented by Jacqueline Hampsten. 
Online condolences can be sent to the family at www.gonzalesfunerals.com. Arrangements are entrusted to Billy G. Rogers at Gonzales funerals & Cremations, 2315 Hot Springs Blvd., Las Vegas, N.M. 87701, 505-425-9319.