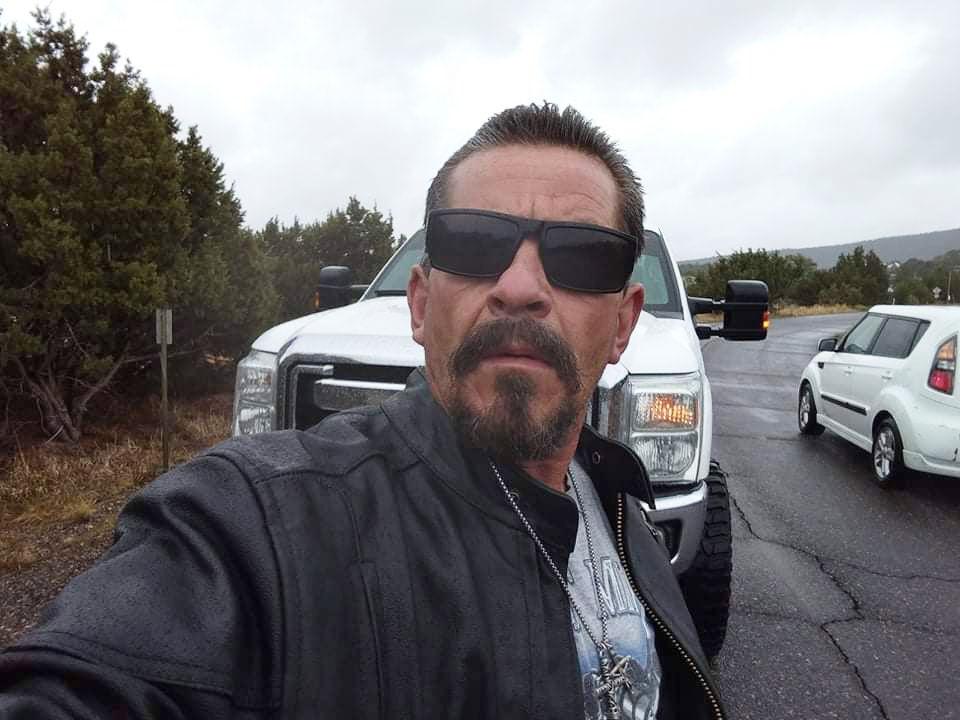 Rodney C. Pacheco passed away on Sept. 13 2021.
He was born on July 8, 1967 to Modesto and Josie Pacheco in Tucumcari, N.M.
Rodney lived in Albuquerque, N.M. for many years and was a current resident of Las Vegas, N.M.
He is survived by his children, Ronald Pacheco, Julius Pacheco, Nathan Pacheco, Michael Herrera, Jessica Vigil, Angelica Hernandez; his ex-wife Stacey Pacheco; partner in life Candy Vigil; and friend Mary Pacheco; sister-in-law Carmen Pacheco; two grandchildren, Zaih Elijah and Sheila; great grandchild King; and several nieces and nephews, Joshua Peralta and Josephine Pruitt, Leann Pacheco, Jerry Urioste, April Urioste, Mariah Cordova; many friends and family that loved him dearly.
He was preceded in death by his father Modesto Pacheco; mother Josie Pacheco; brothers, Jerry Urioste and Leroy Pacheco; and his sister Mary Ann Pacheco.
He loved riding his Harley and being with those people that he loved. He knew no strangers, just people he hadn't met yet.
He was a Mason by trade and did beautiful work. He will always be loved and remembered.
Services will be held at a later date by the immediate family.