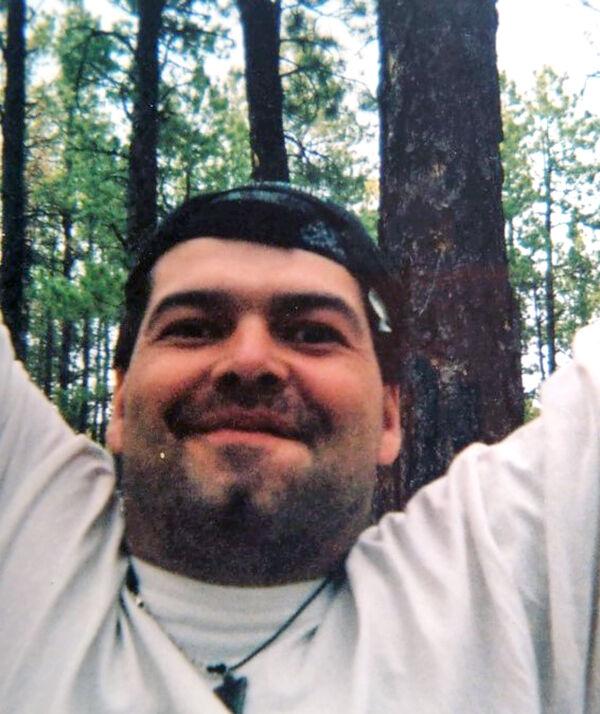 Quint Lyons, 50, a longtime resident of Las Vegas, N.M. passed away on Dec. 5, 2021 at his home in Las Vegas, N.M. surrounded by his family.
He was born on Sept. 1, 1971 to David Elam Lyons and Josie Valdez in Jacksonville, Fla.
He is preceded in death by his father David Elam Lyons; paternal-grandparents, Allen and Frances Lyons; and maternal-grandparents, Filiberto and Definia Valdez.
He is survived by his son Allen Harold Lyons of Mora, N.M.; mother Josie Valdez of Las Vegas, N.M.; brothers, Harold Lyons (Rita) of Las Vegas, Nev., and Daniel Montoya of Pueblo, Colo.; sister Selina Fernandez of Las Animas, Colo.; cousin Peggy Romero (Leonard) of Las Vegas, N.M.; aunts, Cilia Romero (Alex) of Las Vegas, N.M., and Gloria Estrada of Denver, Colo.; uncle Lorenzo Valdez (Grace) of Rio Rancho, N.M.; great-aunts, Lela Manzanares of Las Animas, N.M., and Odelia Maldonado of Pueblo, Colo.; close friend Larz Garduno of Las Vegas, N.M.
Funeral service will be held on Friday, Dec. 10, 2021 at 10 a.m. at Rogers Mortuary Chapel in Las Vegas, N.M. with Pastor James Vaughn as Officiant.
Interment will follow at Masonic Cemetery in Las Vegas, N.M. with the following serving as Pallbearers, Daniel Montoya, Harold Lyons, Albert Fernandez, Isaiah Esquibel, Leonard Marquez and Lawrence Valdez.
Arrangements are entrusted to and in the care of Rogers Mortuary, 600 Reynolds Avenue, Las Vegas, N.M., 1-800-479-3511 or 505-425-3511. Please visit our website: www.rogersmortuarynm.com to sign the online register book.