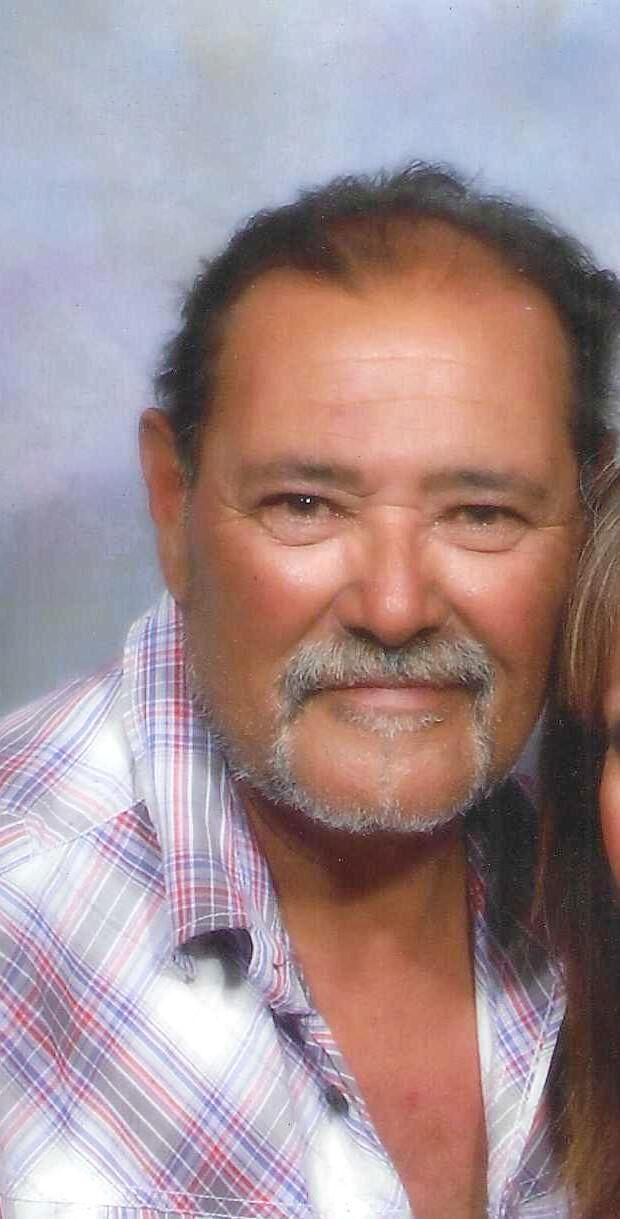 Phillip Casimiro Jr., Encinias, 64, a resident of Ribera, N.M., passed away on Monday, Dec. 13, 2021 at his home.
Phillip (Jr) was born on Nov. 27, 1957 to Casimiro and Esquipulita Encinias in Leyba, N.M.
He married Gloria Encinias on June 26, 1976. He was a proud husband, father, and a very proud grandpa. He enjoyed fishing, family gatherings, riding his motorcycle. He took care of all his animals and loved dancing with his wife.
He is preceded in death by his father Casimiro Encinias.
He is survived by his wife of 45 years, Gloria Encinias of the family home; his children, Ray Madrid of Clovis, N.M., Jessica and Ruben Ortega of Portales, N.M., Jennifer and Kris Arce of Springtown, Tex., and Phillip Encinias Jr., of Leyba, N.M.; mother Esquipulita (Skippy) Encinias of Portales, N.M.; brothers and sisters, Faustin and Lydia Encinias of Clovis, N.M., Paul and Josie Encinias of Portales, N.M., David Encinias of Portales, N.M., Antonia and Stephen Schaubroeck of Russellville, Ark., Terry and Andy Ortiz of Moriarty, N.M., Helen and Steve Gonzales of Portales, N.M., and Luann and Joe Horrigan of Gurnee, Ill.; grandchildren, Anthony Mendoza, Sebastian Mendoza, Kristyn Arce, Serena Arce, Jennica Ortega, Xavier Encinias, RJ Madrid, Jenahsie Lucero, Xadria Encinias, Marcus Arce, Kyle Madrid, Rio Ortega and Caleb Madrid; and four great-grandchildren.
Rosary service will be conducted on Tuesday, Dec. 21, 2021 at 5 p.m. at Our Lady of Guadalupe Church in Villanueva, N.M. Funeral service will be held on Wednesday, Dec. 22, 2021 at 10 a.m. with Father Moses Kwankwo as Celebrant.
Interment will follow at the Gonzales Ranch Cemetery in Gonzales Ranch, N.M. with the following serving as pallbearers, Brad Encinias, Mathew Encinias, Anthony Mendoza, Rio Ortega, Marcus Arce and RJ Madrid. Honorary bearers Faustin Encinias, Paul Encinias and David Encinias.
Arrangements are entrusted to and in the care of Rogers Mortuary, 600 Reynolds Avenue, Las Vegas, N.M. 1-800-479-3511 or 505-425-3511. Please visit our website: www.rogersmortuarynm.com to sign the online register book.