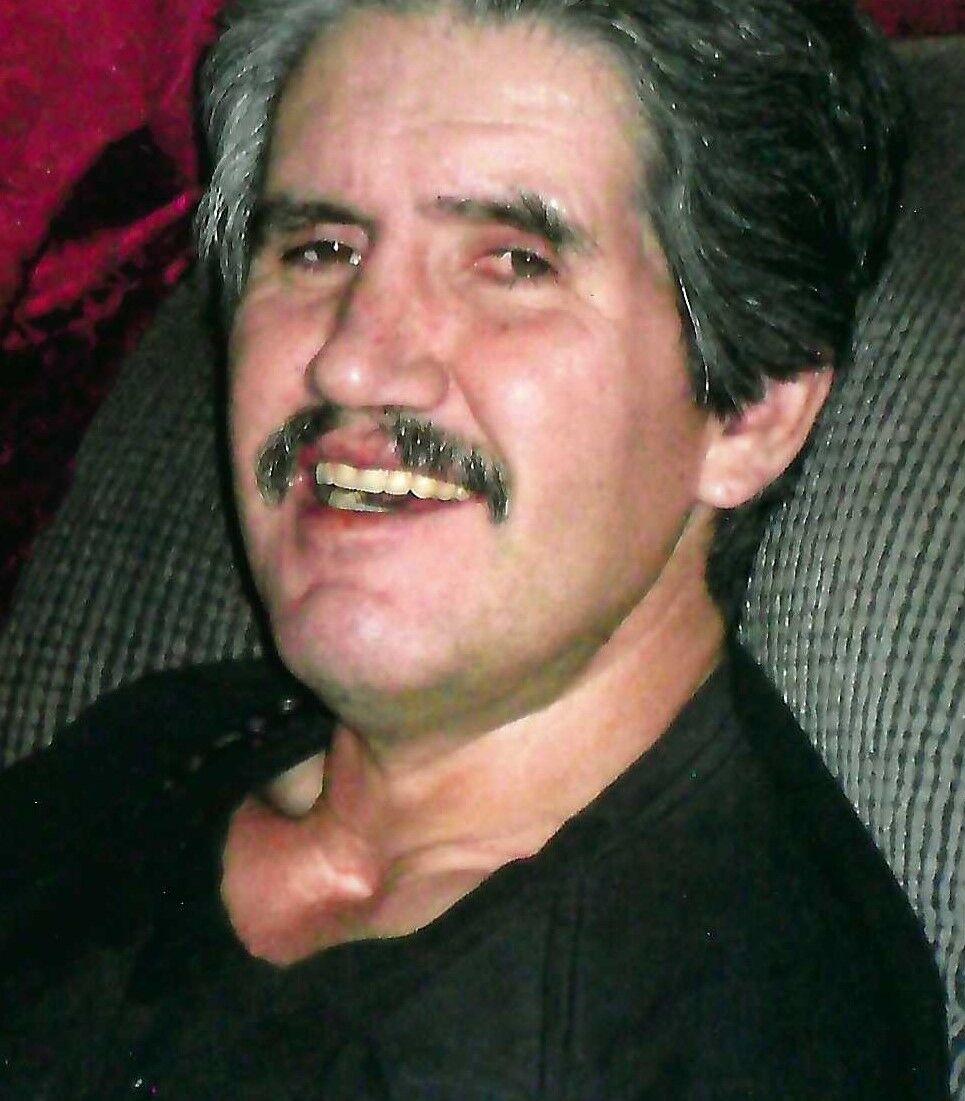 Patrick Fernandez
Patrick Fernandez, 55, was called home to be reunited with his loved ones on Jan. 5, 2023 peacefully in his home. 
Patrick was born on March 24, 1967 in Las Vegas, N.M. to Maclovia and Alfredo Fernandez. 
A lifelong Catholic he was a member of Our Lady of Guadalupe Church in Ocate, N.M. 
He is preceded in death by his parents, Maclovia Bernal Fernandez and Alfredo Fernandez; aunts, Helen Cantu (Robert), Manuelita Bernal, Manuelita Casias (Jose), Rosa Pacheco (Samuel) and Cleotilde Mascarenes (Leo); uncles, Jose Bernal (Cordelia), Gabino Bernal (Lupe), Lorenzo Bernal, and Juan Fernandez (Mercy); sisters, Nora Fernandez, Elena Fernandez, and Betty Romero; brothers, Eusebio Fernandez, Edward Fernandez, Feliciano Fernandez, Frank Fernández, and Albino Fernandez; brother in law David Romero; nephew Matthew Armijo; niece Clarabelle Fernandez; in-laws, Florentino and Mary Pacheco; beloved dogs Tuffy and Tequila. 
He is survived by his partner and caretaker Joanne Pacheco of Los Hueros; brothers, George Fernandez (Erlinda) of Encinal, Michael Fernandez (Jeannie) of Guadalupita, N.M., James Fernandez (Susie), Pete Fernandez, Lawrence Fernandez, all of Los Hueros, N.M.; sisters, Grace Sanchez (Juan) of Kremling, Colo., Linda Trujillo (Danny), of Cleveland, N.M., Bertha Martinez (Jimmy) of Buena Vista, N.M., and Janet Branchal of Las Vegas, N.M.; sister in-laws, Shirley Fernandez of Encinal, N.M., Cecilia Manfredi of Raton, N.M. and Kimberly Pacheco of Ocate, N.M.; two dogs he adored Mischief and Illusion and all of his pigeons; as well as many nephews, nieces, friends, and cousins. 
Patrick loved nature and wildlife especially eagles, mountain and all country sceneries. He was a kind and generous person; he was very giving no one went without in his presence, he had an upbeat sense of humor; he enjoyed making people laugh, he loved his family and friends and especially his pets. He enjoyed music of all genres from Cypress Hill, Darius Rucker and Wally Gonzales. He loved watching TV, tiktok and YouTube videos, a big foodie he loved his smothered burritos and green Chile enchiladas; a sweet tooth especially his natillas and prune pies. He went from wearing bandanas to baseball caps with designs he loved; but never losing his signature long hair. Patrick always had big dreams, he worked hard in fulfilling them if he put his mind to something there was no stopping him. He will always be remembered as a gentle giant with a heart of gold. 
Rosary will be recited on Friday, Jan. 27, 2023 at 6 p.m. funeral mass will be on Saturday, Jan. 28, 2023 at 10 a.m. both services will be at Our Lady of Guadalupe in Ocate, N.M. 
Interment to follow at Pacheco Family Cemetery in Los LeFebres, N.M. 
Urn bearers, James Fernandez, Aleshia Fernandez, Pete Fernandez, Gabriel Branchal, Jody Armijo and Steven Lovato. Honorary bearers are all his nieces and nephews. 
Arrangements are entrusted to and under the care of Rogers Mortuary, 600 Reynolds Ave. Las Vegas, N.M. 87701, 505-425-3511 or 1-800-479-3511. 
Please visit our online website www.rogersmortuarynm.com to sign the online register book.