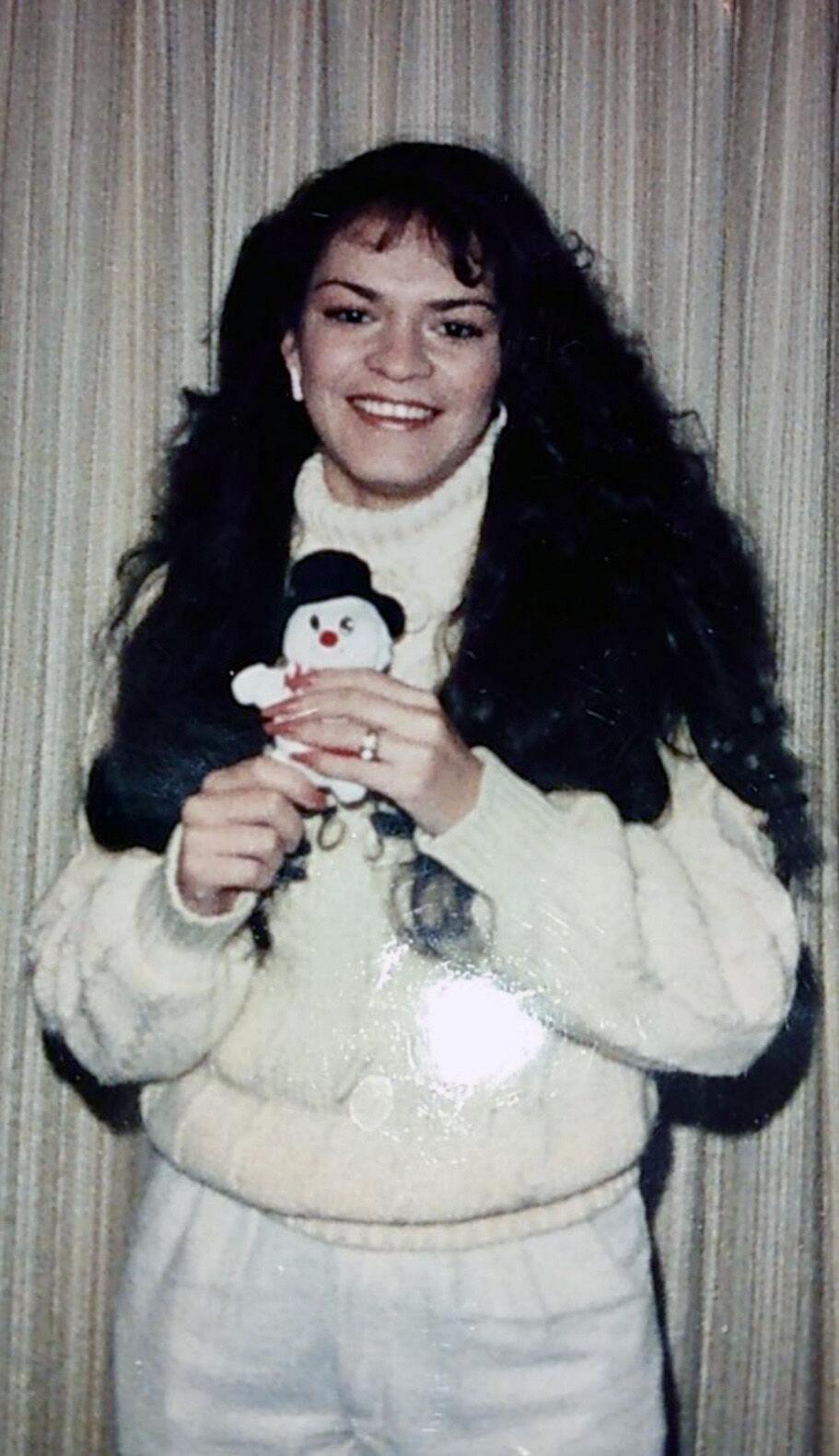 Patricia "Party" Annette Romero
May 21, 1964 - August 10, 2022
Patricia "Party" Annette Romero, 58, and a resident of New Orleans, La., went to be with the Lord on Aug. 10, 2022.
Patricia was a devout Catholic. She was a 1982 graduate of West Las Vegas High School. She went on to earn a Bachelor of Arts in Child Development and worked for the Department of Defense (Navy) for 28 years. Patricia was an amazing wife, mother, grandmother, daughter, sister, and aunt. She was a mother first and greatly enjoyed spending time with and supporting her three children in their many endeavors. She had a passion for child development care and ensuring that every child she encountered in her life knew that they held a special place in her heart. Patricia was a hardcore "N'awlins" Saints fan who enjoyed watching NFL games with her family on Sundays as well as Monday nights. Christmas was her favorite time of year, as she loved decorating her numerous Christmas trees and sharing joy and laughter with her family. One of her greatest joys in life was being a grandmother to her one and only grandchild, Ajia. Some activities they loved together were making arts and crafts, reading books, playing at the playground, swimming in their backyard pool, and crotcheting blankets. Patricia's personality was unmatched. She was loving, caring, generous, kind, non-judgmental, trustworthy, and extremely funny. Her laughter was contagious, and she was the life of any party—hence her nickname "Party."
She is preceded in death by her beloved parents, Jose and Martha Martinez; mother-in-law Mary Jean Flores; brothers, Tommy, Christopher and Jerry Martinez; sisters, Josephine and Elizabeth Martinez; nephews and niece, Jeremy and Alex Martinez, and Robert and Lisa Sanchez.
Patricia is survived by her husband Emerson Romero; her sons, Aaron "AJ" (Brittany) and Emerson "Lil' E"; daughter Jeaneé; granddaughter Ajia; brothers, Arthur (Rachael) of Bernal, Norman (Bonnie) of Los Lunas, Michael (Gina) of Bernal, Patrick of Las Vegas, Joseph of Las Vegas, Steve (Maria) of Los Martinitos; sisters, Dorothy (Fred) of Albuquerque, Rosella (Benny) of Commerce City, Colo., Mary Sanchez of Los Martinitos, Christine (Joel) of Los Martinitos, Tina Martinez of Santa Fe, and Rita (Mike) of Angel Fire; brother-in-laws, Marcelino Romero of Las Vegas, Anthony Flores of Gloucester PT, Va., Albert Flores of Grand Rapids, Mich., Ignacio "Nacho" Flores (Nadine) of Santa Fe, and sister-in-law Barbara Jean Flores.
A rosary will be recited at 7:30 p.m. on Friday, Aug. 19, 2022 at Immaculate Conception Church. A funeral Mass will be celebrated by Rev. George Salazar at 9 a.m. Saturday, Aug. 20, 2022 at the Immaculate Conception Church with Burial taking place at the Santa Rita Catholic Church in Bernal.
Serving as Pallbearers are her brothers, Arthur Martinez, Norman Martinez, Michael Martinez, Patrick Marquez, Joseph Martinez, Steve Martinez along with her favorites Marcelino "Marcy" Romero and Joseph "Lico" Nieto.
Arrangements are entrusted to and under the care of Rogers Mortuary, 600 Reynolds Ave, Las Vegas, N.M. 505-425-3511 or 1-800-479-3511.
Please visit our online website www.rogersmortuarynm.com to sign the online register book.