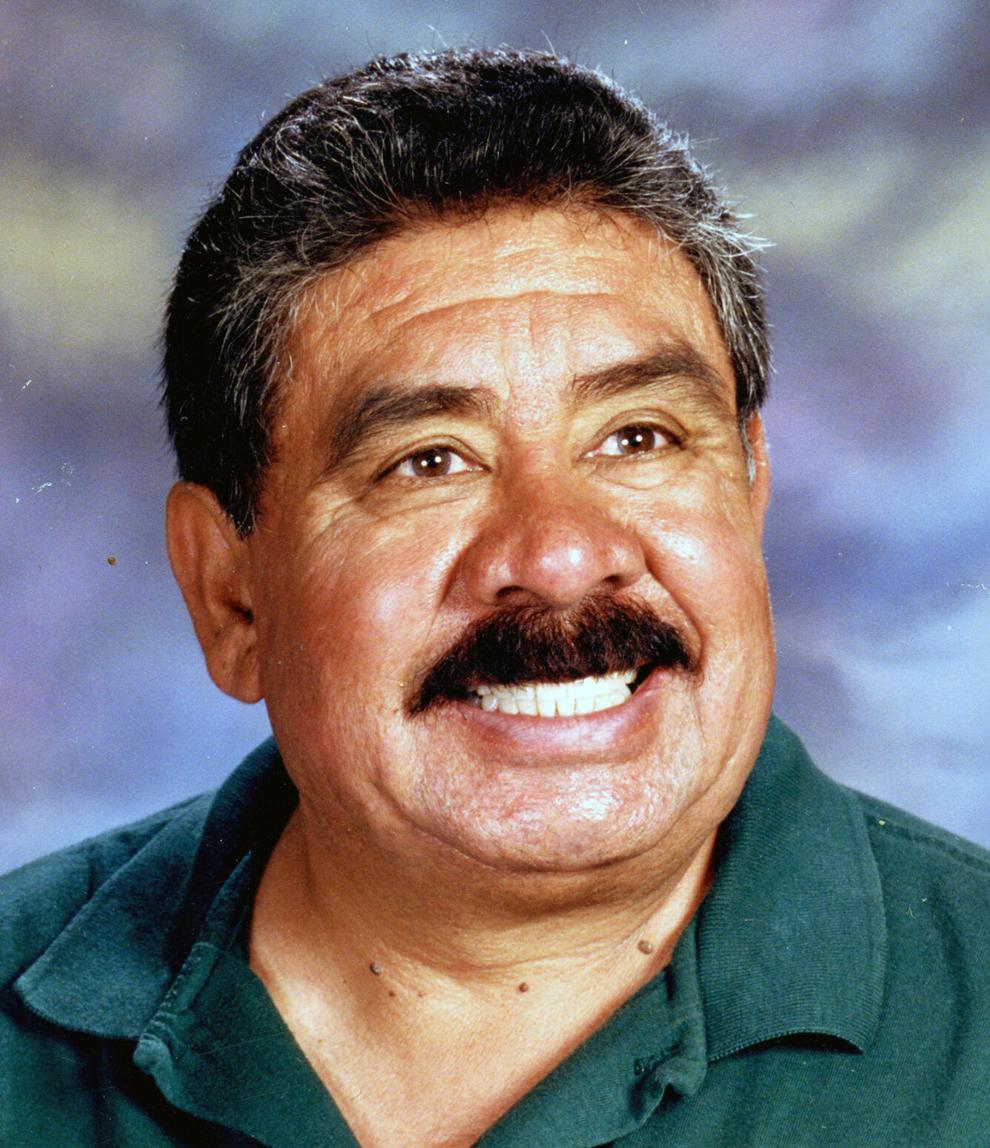 Nick D. Jaramillo
Nick D. Jaramillo, 81, a Las Vegas native, retired teacher and coach, passed away peacefully at his home in Dixon on Dec. 14, 2022, following an extended battle with dementia. 
He is survived by his loving wife of 38 years, Yolanda Jaramillo; three sons, Willie Jaramillo (Sandra), Joseph "JoJo" Jaramillo, and Elías Jaramillo; two daughters, Ane Romero (Ryan Force) and Sonia Jaramillo; seven grandchildren, Destiny, Jeren, Mercedes, Alize, Brianna, Andoni, and Niko; great-grandsons, Andrez and Nick; five sisters, Dolores Miller, Dulcinea Rivera (Ralph), Connie Suazo (Joe), Diana Dimas, Mable Albano (Perry); two brothers, Paul Jaramillo and Richard Rivas. 
He is preceded in death by his son, Nick P. Jaramillo, his parents, Veronica Anaya Jaramillo and Nicolás O. Jaramillo; sisters, Sophie and Rosie Jaramillo.
Nick endured many life trials but triumphed with his love for his family and community.  Among his many contributions are serving on the NM Game and Fish Commission where he advocated for an annual free-fishing day, handicapped ramps at lakes and campsites, saving McAllister Lake, helping to establish La Plaza Little League Organization and park design, proposing and organizing the first Las Vegas 4th of July Veterans' Parade and Ceremony, the first women's softball team at West Las Vegas, and his saying, "Have the best day of your life!"
Funeral services are scheduled for Friday morning, Dec. 23, 2022, starting with a tribute at 8:45 a.m., and rosary and mass to follow at Immaculate Conception Church, 811 6th Street, Las Vegas.
Pallbearers representing the West Las Vegas Dons will be: Yolanda Esquibel, Michael Abreu, Robert Archuleta, JoJo Luján, Miguel Medina, and Michael Monroe. Honorary Pallbearers are Coach's 1992-1996 Titans Basketball Teams, Neil Armstrong Middle School, Forest Grove, Ore.  A Veteran's Interment will follow at a later date. 
In lieu of flowers, donations can be made to the "Nick D. Jaramillo" Scholarship for a West Las Vegas High School graduate to attend New Mexico Highlands University. To make an online donation, go to: nmhufoundation.org and click on the "Give Now," tab, or mail check to NMHU Foundation, Box 9000, Las Vegas, N.M. 87701. Include "Nick D. Jaramillo," in the memo line.
Arrangements are under the direction of Gonzales Funerals and Cremations.