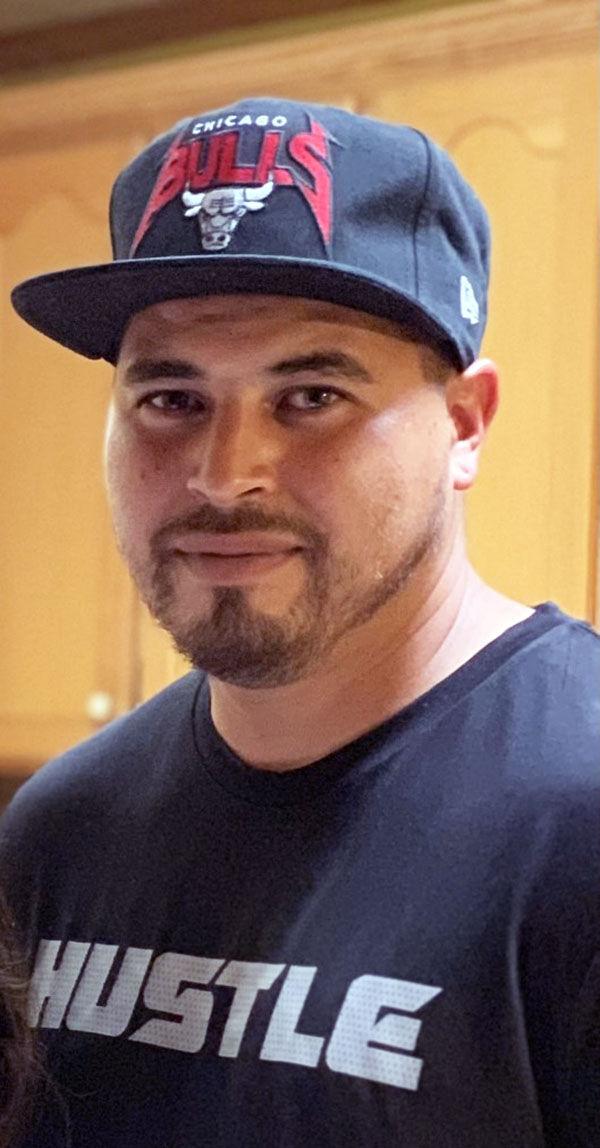 Nathan Joel Medina went with the Lord on Nov. 7, 2021. 
He was born on April 9, 1985 in Las Vegas, N.M. to Herman R. Medina and P. Margaret Medina. 
He is preceded in death by his paternal grandfather Richard Medina; uncle Greg Medina; and cousin Joey Chavez. 
He is survived by his children, Jayden, Jaylynn, Divina, Nayla, Nathan Jr., and Damian Medina; parents, Pastor Herman and Margaret Medina; siblings Kimberly (Jaime) Vega and Eric (Adele) Medina; nephews and nieces; maternal grandparents Moises and Marcella Pacheco; and paternal grandmother Fiddie Medina; godparents Frank and Christabell Chavez; numerous aunts, uncles, and cousins.
Nathan (Nate) grew up in Mora, N.M. and moved to Colorado where he attended and graduated from Thornton High in 2003. He loved the outdoors, especially camping with his kids, friends & family. 
Nathan was known for his skills as an all-around handyman and his incredible craftsmanship when it came to renovations. His attention to detail was evident in every project he took on. He would do anything for a laugh and always enjoyed a good dare. 
Anyone that truly knew Nathan knew he had a big heart. He would light up the room and make everyone laugh at his crazy jokes and personality. 
He was a beautiful soul who had a joke for every situation no matter how serious. 
We will forever miss Nathan's bubbly personality, his jokes, his laughter and his beautiful smile. We are so grateful to the Lord Jesus for allowing us to have him for 36 years and will treasure him in our hearts until we see him again. 
Forever remembered.
Forever loved.
Funeral service will be held on Friday, Nov. 19, 2021 at 10 a.m. at Cornerstone in Las Vegas, NM with Pastor Jaime Vega officiating the funeral service. 
Interment will follow at Medina Family Cemetery in Encinal, N.M. with Frank Chavez officiating the burial. The following will be the Pallbearers, Zeke Medina, David Cordova,Marcelino Herrera, Xavier Sandoval, Louis Pacheco and Jeffery J. Chavez. 
Arrangements are entrusted to and under the care of Rogers Mortuary, 600 Reynolds Ave., Las Vegas, N.M. 87701, 505-425-3511 or 1-800-479-3511.