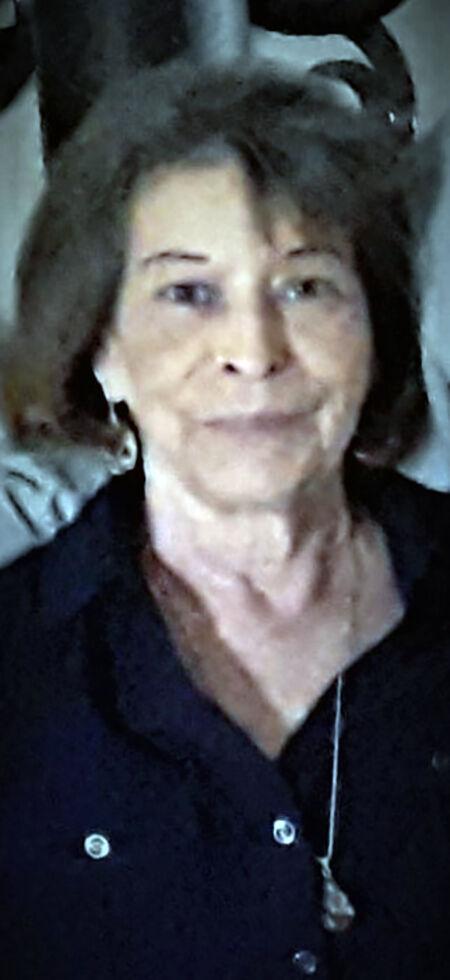 Nancy L. Manzanares
Nancy L. Manzanares, was the backbone of her family which kept us strong and together and loved all of us in her unique way.  
Nancy, 73, a resident of Ojitos Frios, Las Vegas, N.M., went to meet our Lord Jesus on March 17, 2023. 
Nancy was born April 1, 1949, in Las Vegas, N.M., to Raymond and Eloisa Montoya. 
Her sisters included Flora Herrera married to Frank Herrera from Pecos N.M., Mary Ann Perea married to Victor Perea, Priscilla Yara married to Johnny Ben Yara, and her brother Pat Motoya, and late brother Melecio Montoya.  
A member of Calvary Baptist Church, she was united in marriage to Jerry Manzanares Sr., on Nov. 20, 1970.
Nancy is survived by her husband Jerry (73 years); three sons, Jerry, Ray, and Teddy Manzanares; and her daughter-in-law Cindy L. Manzanares. Also surviving Nancy is her grandchildren, Carly S. Manzanares, Dominic A Manzanares, Reyna J. Manzanares, Tristen Manzanares, Amor Manzanares, Samuel Sanchez, Julia Encinas, Analicia Manzanares, Teddy Manzanares Jr. and Tiffany Manzanares. Her in-laws to include Mary Martinez and Gilbert Martinez (husband), Delia Sena, Helen Gallegoes all from Grants, N.M., Manuel and Margret (wife) Manzanares from San Raphael, N.M.
Pall-Bearers for the service are Ray N. Manzanares, Teddy C. Manzanares, Dominic A. Manzanares, Ben J. Yara, JB Yara, Julian A. Yara, Frankie Herrera, and Davido Garcia. 
Services will be held on Monday March 27, 2023 at 11 a.m. at Calvary Baptist Church at Baca Ave. in Las Vegas, N.M.
Arrangements are entrusted to and under the care of Rogers Mortuary, 600 Reynolds Ave., Las Vegas, N.M. 87701, 505-425-3511 or 1-800-479-3511.
Please visit the online website www.rogersmortuarynm.com to sign the online register book, or to send a flower arrangement, or to plant trees in memory of Nancy L. Manzanares.