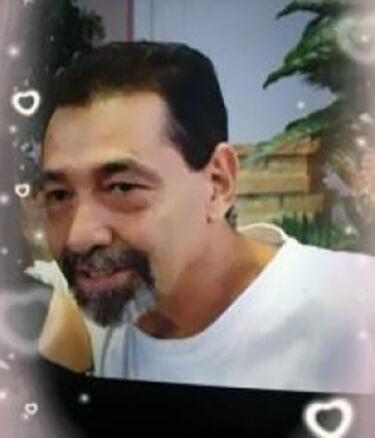 Marvin "Mongo" Maes
Marvin M. Maes a Las Vegas resident, passed away peacefully at his home in Albuquerque, N.M. following an extended illness.
He was born on April 2, 1960 in Las Vegas, N.M. to Daniel B. and Nora Maes.
He is preceded in death by his loving father Daniel B. Maes Sr.
Marvin is survived by his mother Nora Maes; fiancé Darla Sheets; brother Daniel Jr. (Donna); sister Pearl (Joseph); sons, Charles (Jolene), Matthew; daughter Olivia (Toby); grandchildren, Diego, Jeremiah, Selah and Madeline Maes.
He is also survived by nephew David (Marissa); nieces, Lynette (Mae), Danielle (Art), Desarae, Deonna and Jade (Curt); great nephew Antonio Maes; great nieces, Amor, Amerae, Azelynn and MacKenzie who he adored and loved very much. 
Services will be on Saturday, Jan. 21, 2023 at Our Lady of Sorrows Church with the Rosary at 9:30 a.m. and Mass to follow at 10 a.m. Interment will follow at the Mt. Calvary Cemetery in Las Vegas, N.M.