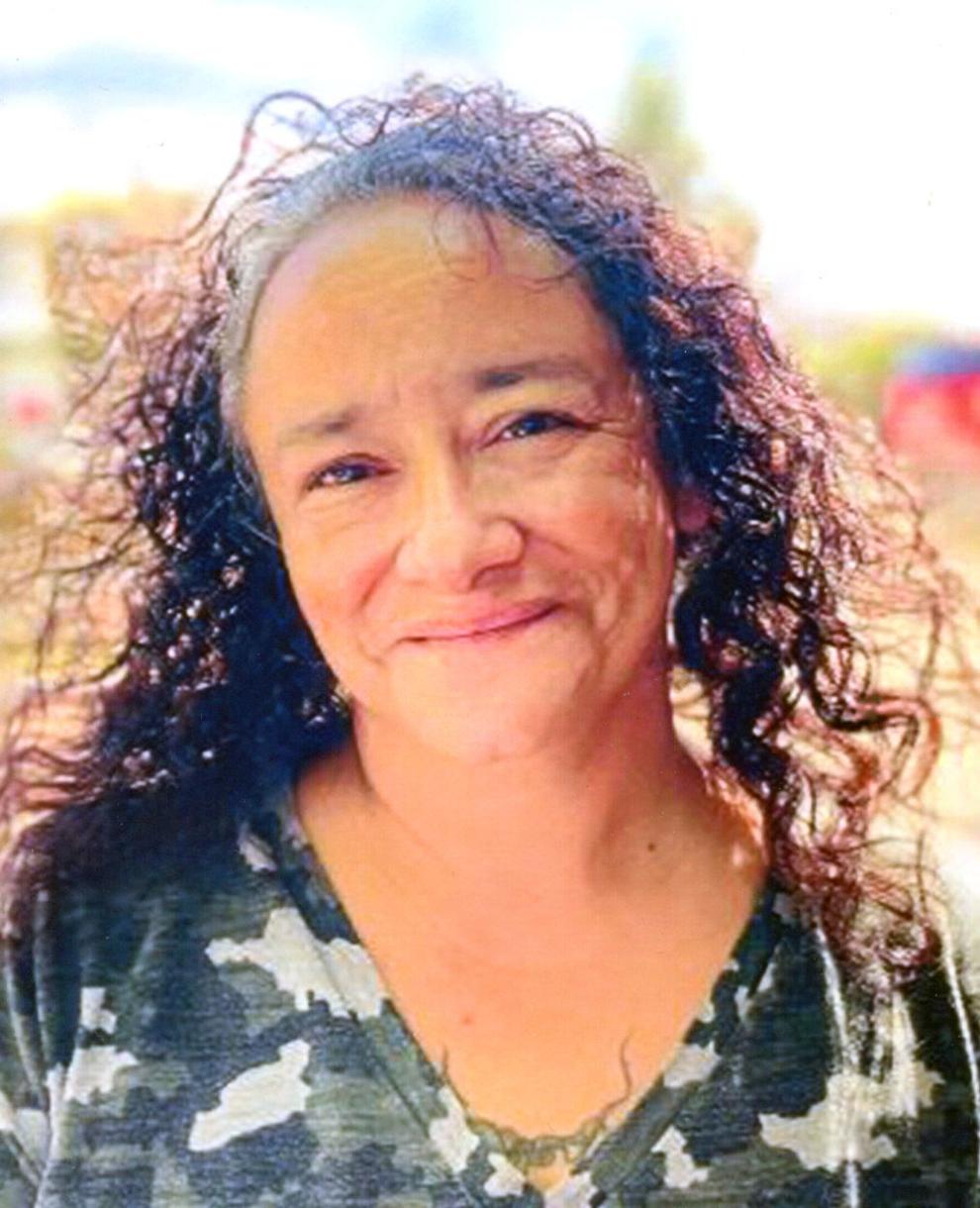 MariaElena Galindre, 52, a resident of Las Vegas, N.M. passed away on Monday, Jan. 3, 2022. 
She was preceded in death by her parents, Jose and Mary Martinez Espinoza; and a brother David Espinoza. 
She is survived by her husband Daniel of the family home; three sons, Charles M. I. Galindre of Las Vegas, N.M., Mark Candelario Agapito Galindrre of Las Vegas, N.M., and Daniel Sky Galindre of Casper, Wyo.; three daughters, Niesha Douglass of Las Cruces, N.M., Katelyn Galindre of Las Vegas, N.M., and Allison Quiver of Casper, Wyo.; two sisters, Martha Frisch and husband Bill of Albuquerque, N.M., and Rose Martinez and husband Peter of Las Vegas, N.M.; and a brother, Joseph Espinoza and wife Anna of Las Vegas, N.M.
She was a devoted mother, first a loving wife, sister, and loved her pets (Violet, Ash, and Lily). Her love was unconditional and family was always first. She was a stay at home mom since 2004 but prior to that (AKA) lena/nena) attended West Las Vegas High School and was a member of many groups and clubs. MariaElena at 17 years old, then enlisted in the Army and served four years active duty as a cook. Then she returned to Las Vegas and continued to serve in the National Guard for an additional 12 years. During that time she also worked in the dietary department at the New Mexico Behavioral Health for a short time. She pursued her career in Nursing and graduated from LCC and went back to NMBHI for 12 years as a Nurse and worked at Meadows Home and fell in love with the elderly. In her off time, she loved to listen to music, especially Prince, loved crocheting and making pillows and other crafts. She loved to play bingo on her phone and watch movies and shows.
A visitation will be held on Wednesday, Jan. 19, 2022 from 1-4 p.m. in St. Francis Chapel at Gonzales Funerals & Cremations. Services will be held at the Immaculate Conception Church on Thursday, Jan. 20, 2022 with a rosary at 9 a.m. followed by the Mass of Christian Burial at 9:30 a.m. by Father George v. Salazar. 
Serving as pallbearers will be, Mark Galindre, Chachi Galindre, Katelyn Galindre, Niesha Douglass, Marcos Espinoza, Joseph Martinez, Martin Lopez, and Joshua Sandoval.
Cremation will follow and she will be interred in Mt. Calvary Cemetery at a later date. Online condolences can be sent to that family at www.gonzalesfunerals.com . Arrangements are entrusted to Billy G. Rogers at Gonzales funerals & Cremations, 2315 Hot Springs Blvd., 425-9319.