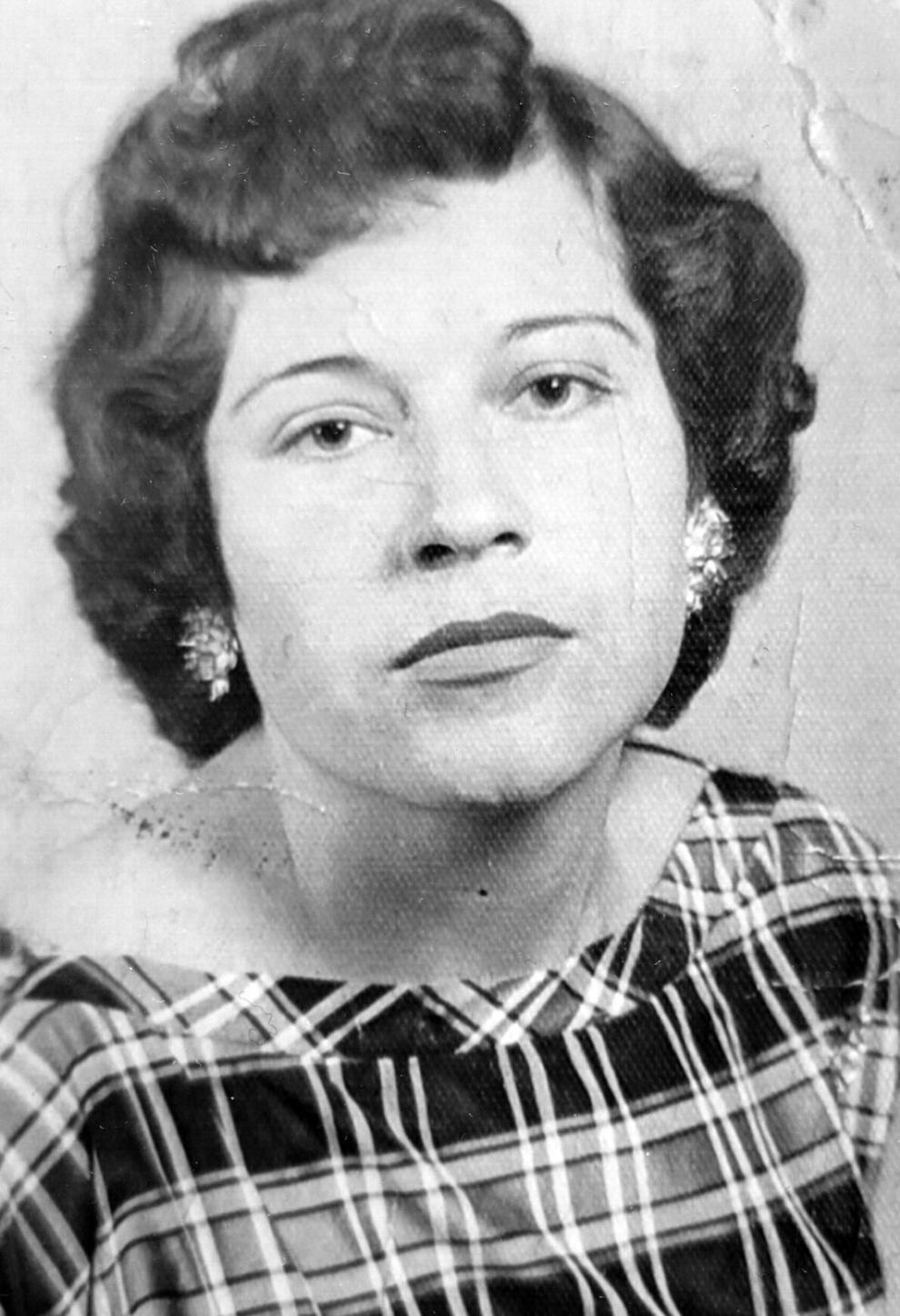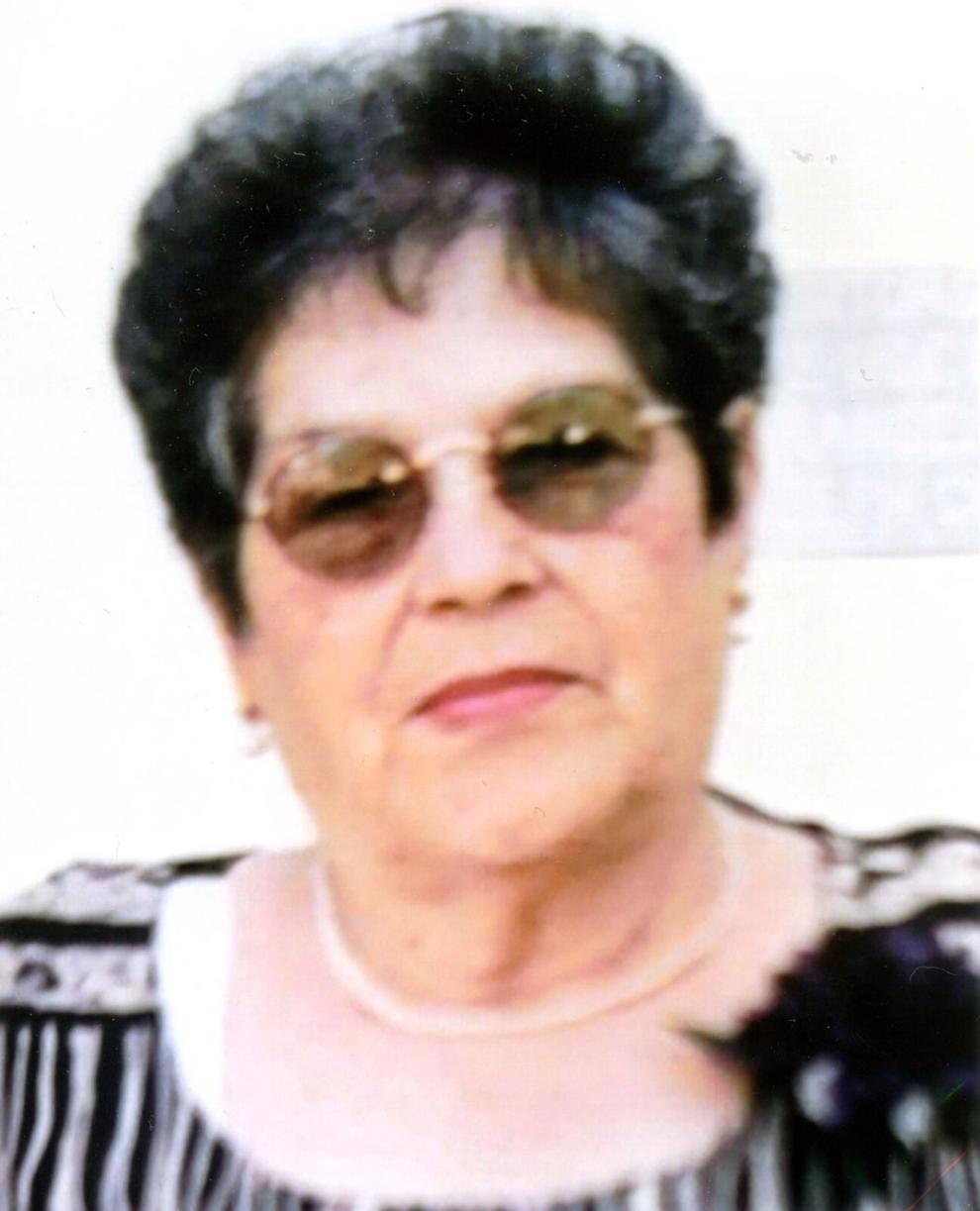 Maria Porfiria Salas
02/21/1934 – 04/29/2023
Maria Porfiria Salas, 89, of Las Vegas, N.M. passed away peacefully at Vida Encantada Rehab and Nursing Home with her daughter by her side on Saturday, April 29, 2023.
Maria was born in Los Alamitos, N.M. on Feb. 21, 1934 to George and Maria Lucero. In Aug. 1959 Maria was married to Florencio Salas in Las Vegas, N.M.
She was loved my many who knew her and will be missed tremendously by her family. Maria was very kind, hardworking, with a beautiful loving smile and most of all she liked to joke around with you. 
She was preceded in death by her parents, George and Maria Lucero; father of her children, Florencio Salas; daughter Theresa Sanchez; grandson JR Salas; great grandson Antonio Sanchez; sister Dora Anaya; brothers, Juan (Manuel) Lucero, Jose (Lupe) Lucero, Raymond (Red) Lucero, Bonifacio (Barney) Lucero; and special cousin Carolina Ortega.
She is survived by her son Eddie Salas (Gloria) from Los Lunas, N.M.; daughters, Julie Salas from Albuquerque, N.M., Roberta Romero (David), Linda Salas, and Grace Salas, from Las Vegas, N.M.; grandsons, David G. Romero, Angelo Salas (Candice), Estevan Roybal, Juan Roybal, Daniel Salas, Raul Salas; granddaughters, Sonia Romero, Leanne Romero (Chris), Monica Salas, Naomi Salas (Eduardo), Ashley Russell (Cisco), Antoinette Russell (Adam), Rosemary Sanchez (Sam), Ramona Sanchez (Sam), Mia Gonzales; 26 great grandchildren; brother Arthur (Chupe) Lucero; sister in laws, Frances Lucero, Pauline Lucero, Mary Vigil and Agnes Montoya (Pat); loving cousin Perla Gonzales (Marvin). 
Rosary service will be recited Friday, May 12, 2023 at 9 a.m. and funeral mass will follow at 9:30 a.m. with both services to be held at Our Lady of Sorrows Church in Las Vegas, N.M. with Father Rob Yaksich as celebrant. Interment will follow at Saint Anthony's Cemetery in Las Vegas, N.M. with the following serving as Pallbearers, David D. Romero, Diego Romero, Raul Salas, Juan Roybal, Chris Manzanares, and Cisco Archuleta. Honorary pallbearers will be, Eduardo Ramirez, Santiago Lopez, Benito Lujan, and Jordan Jaramillo.
Arrangements are entrusted to Gonzales Funerals & Cremations, 2315 Hot Springs Boulevard, Las Vegas, N.M. 87701.
In lieu of flowers the family has requested that memorials be made to the Roof Fund at Our Lady of Sorrows Church, 403 Valencia St., Las Vegas, N.M. 87701 in her memory.