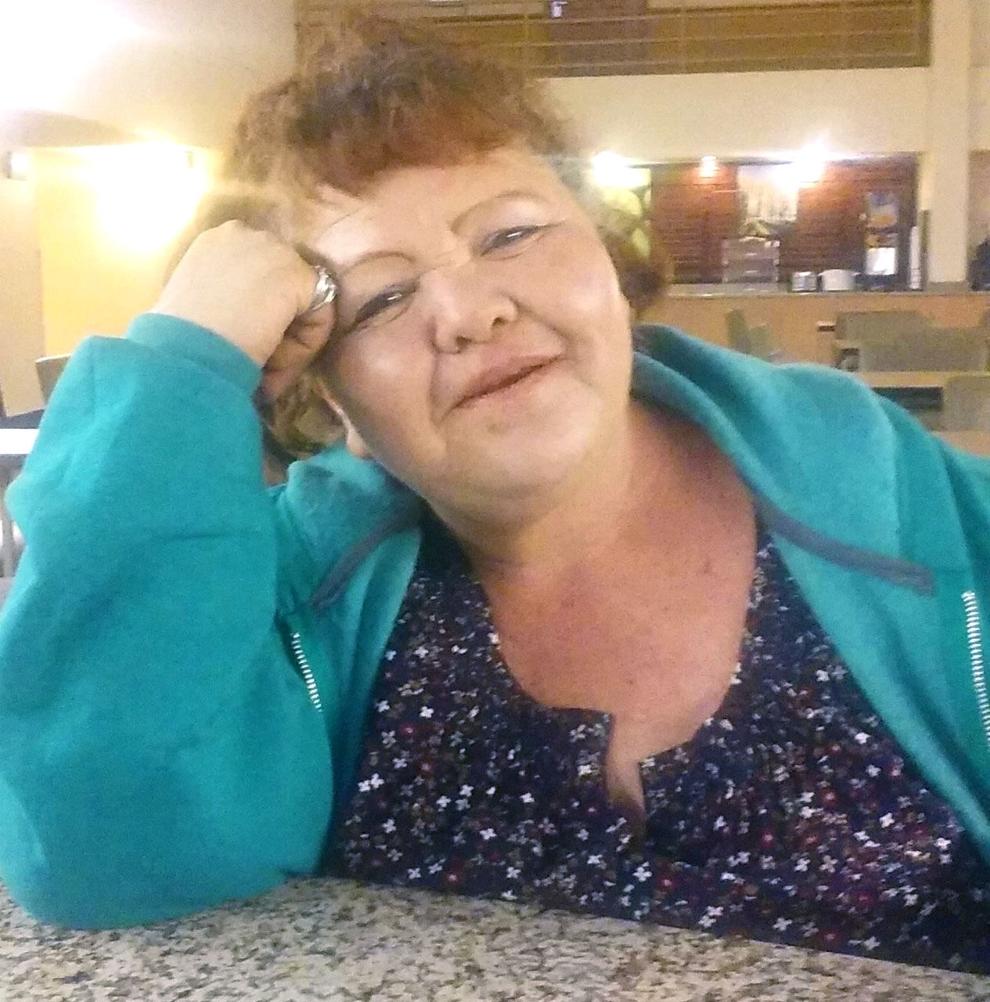 Maria Lucero, 62, a longtime resident of Las Vegas, N.M. born and raised in Sapello, NM passed away on Sunday, Dec. 5, 2021 in Albuquerque, N.M. 
She was born on June 3, 1959 to Eliseo Trujillo and Estefanita Baca in Las Vegas, N.M. 
She was a loving and devout mother, grandmother, sister, aunt and friend. She enjoyed helping people in the time of need. She had a big heart and she loved her pets. 
She is preceded in death by her parents; daughter Evangeline Gonzales; brothers, Orlando and Johnny Trujillo; sisters, Lucy, Connie and Judy Trujillo; and nephew Rick Trujillo. 
She is survived by her daughters, Angeline Gonzales and Valerie Gonzales (Matthew) both of Pueblo West, Colo.; grandchildren, Chasity, Enoch (Amelia), Nathan (Silve), Jaden, Jordan, Angelina, Christian, Josiah, Gabriel and Evangeline; great-grand fur babies, Scooter, Lola, Honey and Axel; brother Crecencio Trujillo (Helen); sister Manuelita Trujillo; and brother Simon Trujillo all of Las Vegas, N.M.; special friend Jose "Samples" Lucero of Las Vegas, N.M.; numerous nieces, nephews, other relatives and many friends. 
Rosary will be recited on Wednesday, Dec. 15, 2021 at 7 p.m. at the Immaculate Conception Church in Las Vegas, N.M. Funeral service will be held on Thursday, Dec. 16, 2021 at 9 a.m. with Father George V. Salazar as celebrant. Interment will be held at Our Lady of Guadalupe Cemetery in Sapello, N.M. with the following serving as Pallbearers, Jaden Varela, Matthew Sandoval, Daniel Torrez, Eric Urioste, Johnny Montoya, and Cesar Ponce.  Honorary pallbearers are her grandkids, nieces and nephews. 
Arrangements are entrusted to and in the care of Rogers Mortuary, 600 Reynolds Avenue, Las Vegas, N.M., 1-800-479-3511 or 505-425-3511. Please visit our website: www.rogersmortuarynm.com to sign the online register book.