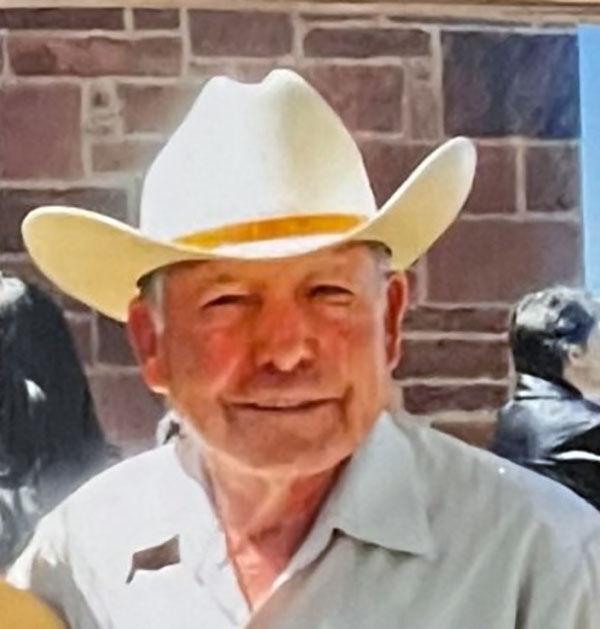 Louis C. Martinez, 88, went to be with our Lord and Savior on Dec. 29, 2021. 
He was born on June 2, 1933 to Miguel Martinez and Josefita Sedillo Martinez in Tecolote, N.M. 
He was a lifelong resident of Tecolote. Louis married Rosie Pacheco on Nov. 25, 1955. 
He is preceded in death by his parents, Miguel and Josefita Martinez; twin daughters, Maria and Susana Martinez; sons, George and Freddie Martinez; grandson Jesus Salinas; brother and sister, Porfidio Martinez and Emilia Esquibel; and his in-laws, Antonio and Bernardina Pacheco.  
Louis is survived by his wife of 66 years, Rosie Martinez; children, Lucy (Ernest) Duran, Tony (Barbara) Martinez, Jeanette (Juan) Martinez, Johnny (Annette) Martinez; sister Florida (Pat) Gonzales, brother-in-law Mauricio (Mary) Pacheco; and sister-in-law Mary Ulibarri. Also surviving him our his precious grandchildren, Anthony (Rose) Varela, Freddie (Jennifer) Martinez, Diane (Pat) Rodriguez, Lori (Elias) Baca, Tony (Allie) Martinez, Julian (Angelina) Duran, Jennifer (Phillip) Martinez, Ashley (Margarito) Ulibarri, Josephine (Mike) Martinez, Johnathon (Cece) Martinez, Deidra (Orlando) Martinez, Miranda Martinez, Amy (Jay) Martinez, Jordan (Amber) Martinez, Lilly, Larissa and Mattie Martinez. He is also survived by his numerous great grandkids who he adored greatly.  
Louis retired from the AT&SF Railroad where he worked nearly 40 years and made many friends. Upon retirement he worked taking care of his cattle and ranch. He enjoyed talking to family and friends about the past. He had a lot of knowledge about the Tecolote history. He enjoyed playing bingo and meeting new friends. His greatest love was watching his grandchildren and great grandchildren play sports. You knew that he was always there in the stands cheering you on. He will be missed by all who knew him for he was a great man!  
Pallbearers will be Freddie Martinez, Tony Martinez Jr., Julian Duran, Johnathon Martinez, Jordan Martinez, Jay Martinez and Patrick Rodriguez Jr. 
A rosary will be held on Sunday, January 9, 2022 at 7 p.m. The funeral service will be on Monday, Jan. 10, 2022 at 9 a.m., at Our Lady of Sorrows Church with Father Rob Yaksich as celebrant. Burial to follow at the Tecolote Cemetery.  
Arrangements are entrusted to and under the care of Rogers Mortuary, 600 Reynolds Ave., Las Vegas, N.M. 87701, 505-425-3511 or 1-800-479-3511.  
Please visit our online website www.rogersmortuarynm.com to sign the online register book.