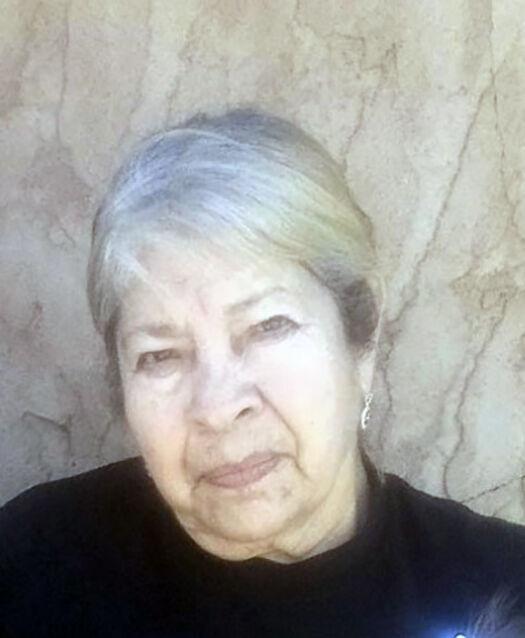 Lorine Romero, 74, a longtime resident of Las Vegas, N.M. passed away on Monday, Dec. 20, 2021 at her home surrounded by her loving family.
She was born to Margarito Gallegos and Precides Maestas Gallegos on Sept. 16, 1947 in Springer, N.M.
She was a Catholic and a member of the Immaculate Conception Church in Las Vegas, N.M. 
Lorine was a loving wife, mother, grandmother, great-grandmother, sister, aunt and friend. 
She and Emilio were united in marriage on Jan. 2, 1965 at Our Lady of Sorrows Church in Las Vegas, N.M.
She is preceded in death by her son Roland Romero; parents, Margarito and Precides Gallegos; brother Lolo Gallegos; nephew Robert Lopez; and maternal grandfather Domingo Maestas.
She is survived by her husband of 56 years, Emilio Romero of the family home in Las Vegas, N.M.; daughter Jacqueline Romero-Arguello; sister Elisa Gallegos, both of Las Vegas, N.M.; brother Adelino Gallegos of Maes, N.M.; grandchildren, Emile Arguello and her daughter Ava, Roland Romero Jr., and family, Kevin Romero and family, Rholanda Romero and family and Lolito Romero and family; numerous nieces, nephews, other relatives.
Rosary service will be conducted on Tuesday, Dec. 28, 2021 at 7 p.m. Funeral service will be held on Wednesday, Dec. 29, 2021 at 9 a.m. with both services at Immaculate Conception Church in Las Vegas, N.M. with Father Rob Yaksich as Celebrant.
Interment will follow at the Gallegos Family Cemetery in Maes, N.M. 
Serving as Pallbearers will be the following, Roland Romero Jr., Emile Arguello, Mary Beth Gallegos, Kevin Romero, Alfredito Romero and Antonio Romero. Honorary Bearers will be Telesfor Romero Jr., and all her remaining grandchildren.
Arrangements are entrusted to and in the care of Rogers Mortuary, 600 Reynolds Avenue, Las Vegas, N.M., 1-800-479-3511 or 505-425-3511. Please visit our website: www.rogersmortuarynm.com to sign the online register book.