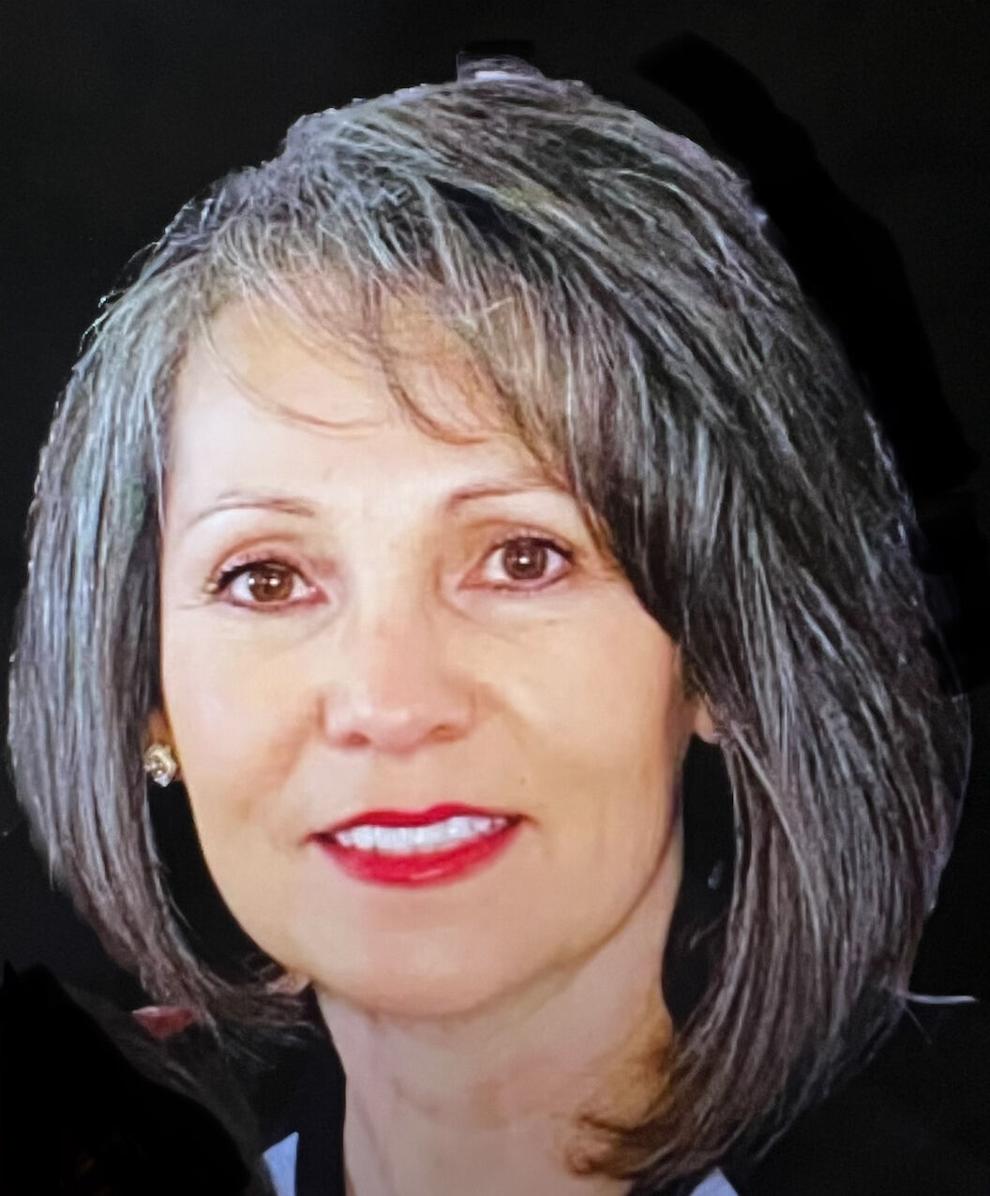 Judy Ann Vigil
Judy Ann Vigil, 60, a resident of Ribera, N.M. and member of San Miguel del Vado Catholic church passed on December 16, 2022. 
She was born in Las Vegas, N.M. on October 7, 1962 to the late Helen and Daniel Archuleta. She was united in marriage to Jerry Vigil on April 30, 1993 in Las Vegas, N.M.
Judy recently retired from serving over 25 years in the New Mexico Taxation and Revenue Department. Most recently she served as a Bureau Chief for the New Mexico Oil and Gas Severance Tax Bureau. Throughout the years, Judy worked in several different positions, working her way up from data entry to management while earning her bachelor's degree from New Mexico Highlands University with honors. Prior to her transition into state government Judy worked alongside her mother and siblings at the "boarding home" where she learned her incredible knack for organization, timeliness, cleanliness, and discipline. Not only did she follow after her mother in those traits, but she also picked up her mother's beautiful sense of pride in self, home, and family. Judy was selfless and always put the needs of others before her own; always willing to help others.
Judy supported her community in many ways over her lifetime. She served as a member of the Flying Diamond Scholarship committee. She served as the President of the fiesta committee, member of the finance committee, Religious Education Director and catechist, lector, and mayordomo for the San Miguel Del Vado Catholic church. She contributed to countless bake sales, Bingos, thanksgiving dinners and she and Jerry were frequent participants of the after Sunday mass doughnut and coffee club. She often took her own baked goods to share.
When she wasn't organizing community events she was spending time with her grandkids planning their next adventure whether it was baking, traveling, following them around the amusement parks or watching them play sports. She and her husband embarked on many adventures towing and making gas runs, she was no stranger to driving the tow truck when needed. Although her assistance was rewarded by Casino stops, frito pies, and trinket shopping at Clines Corners. She used her big truck driving skills to drive the motor home during family vacations. She also enjoyed spending time with family cooking and lounging outside especially porch chats with her late uncle and aunt Dolores and Mike "Hon" Rivera.
All services will be held at San Miguel del Vado Catholic Church in San Miguel, N.M. The recitation of the Holy Rosary and Mass of Christian Burial will take place on Tuesday, December 27, 2022, at 9 a.m. Internment will follow at the San Miguel Cemetery in San Miguel, N.M. with the following as Pallbearers, Bobby Archuleta, Michael Archuleta, Paul Martinez, Michael Vigil, Leroy Vigil, Curtis Gonzales, Joe Romero Jr., and Leroy Bazan. Honorary Pallbearers: Frank Archuleta, Ben Gonzales, Charlton Grant, Warren Wells, Jason Vigil, and Antonio Vigil.
Arrangements are entrusted to and under the care of Rogers Mortuary, 600 Reynolds Ave., Las Vegas, N.M.
Please visit our online website www.rogersmortuarynm.com to sign the online register book.