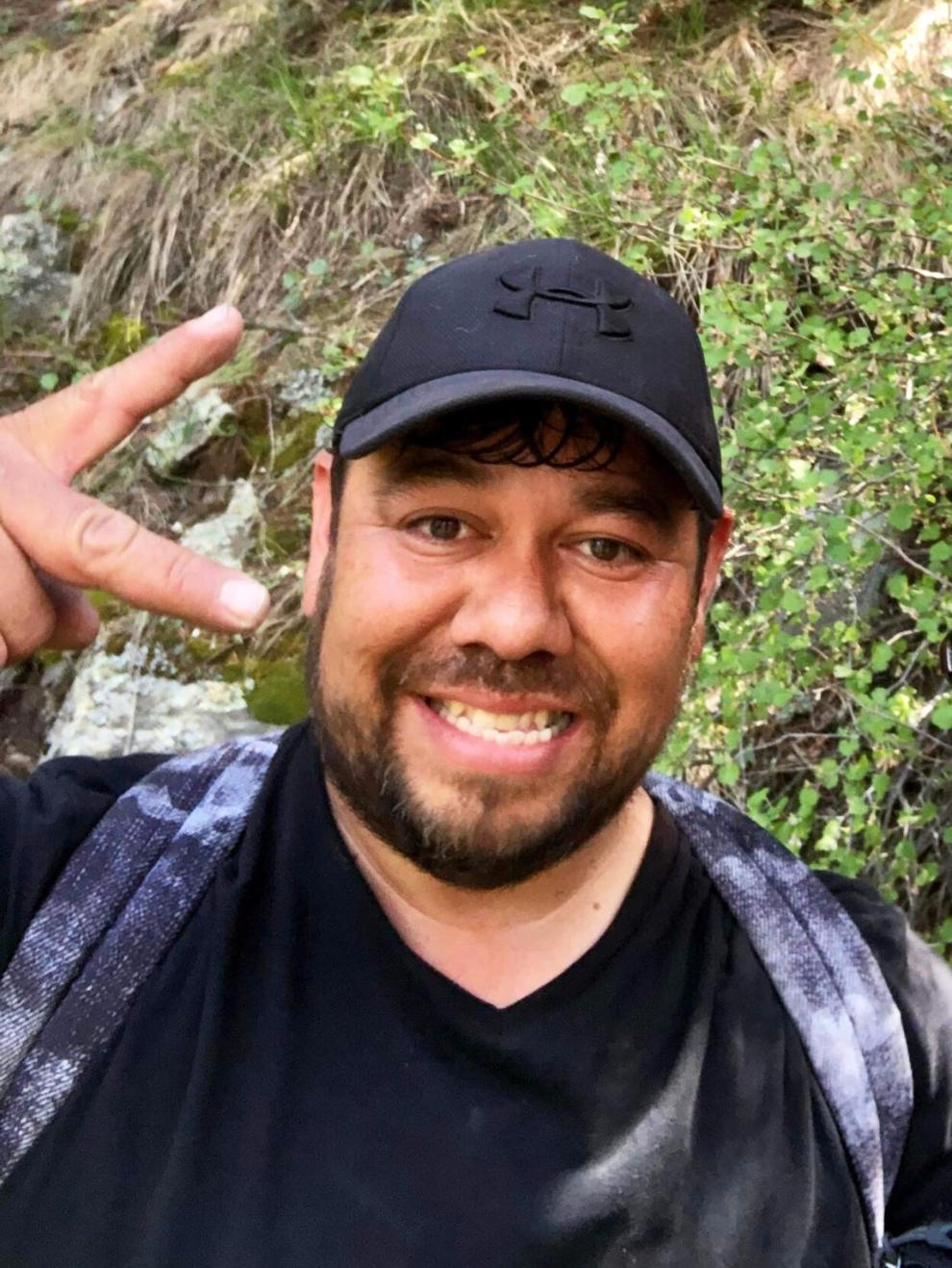 Juan "Johnny" Luis Noriega passed away at the age of 45 on the evening of Tuesday, Nov. 30, 2021, after a courageous battle with COVID and its post complications at Penrose Hospital in Colorado Springs, Colo. 
Johnny passed away surrounded and sung to by his loved ones who will continue to honor his legacy by living life to the fullest, just as he did. He fought extremely hard to the end as he did with everything else in his life. 
Johnny was born to Marcelino and Beatriz Noriega on May 17, 1976, in Los Angeles, Calif., and lived in Riverside, Calif., until age 10. He finished living out his childhood in Roswell, N.M. 
In 1997, his first child, daughter Esmeralda Noriega, was born but unfortunately passed away months later. He moved to Colorado Springs, Colo., soon after. He moved back and forth between Colorado Springs and Roswell until his son, Joshua, was born to him and his former wife, Raeann Katsumoto. He then moved back to Roswell, N.M. one last time. 
Years later he met the love of his life, Elizabeth, and her daughters in 2007. Johnny then moved back to Colorado Springs alongside Elizabeth, her daughters, and his son to start their journey as a new family. Johnny committed the rest of his life to Elizabeth on October 15, 2009, in Colorado Springs, Colo., and resided there until God called him home.  
Johnny was an extremely hardworking, beautiful, Godly man with loving eyes, a big smile, and a contagious laugh. He loved playing football and basketball as a young man and spending time making memories with his best friends. He enjoyed being outdoors, going to the movies, watching Friends, traveling, spending time with all his family, bowling, riding his bike in the mountain with Derrick, watching his Atlanta Falcons play football, and listening to music loud and on repeat. Johnny was an amazing husband, father, brother, son, family, and friend to everyone. He had a heart made of gold and full of God's unconditional love. It showed with everything he did and everyone he interacted with. 
Johnny is survived by his wife Elizabeth Noriega; mother Beatriz Noriega and step-father Ben; son Joshua Noriega; daughters, Audrey Ramirez and boyfriend Adam; Marisol Ramirez and boyfriend Tyler; Alecia Ramirez and boyfriend Cameron; Ambria Ramirez and boyfriend Caleb; granddaughters, Auralee and Adalyn Montelongo; sister Stephanie Noriega and boyfriend Alfred; sister Valerie Flores and husband Andrew; father in law Carlos Duran and wife Priscilla; sister in law Angela Duran and husband Art; sister in law Connie Romero and husband Pat; brother in law Carlos Duran and wife Jasmine; and many wonderful nephews and nieces.  
He was preceded in death by his daughter Esmeralda Noriega; brother Richard Noriega; father Marcelino Noriega; grandmother Esperanza (Hope) Noriega; aunt Gloria Noriega; uncle Charlie Noriega; uncle Juan Noriega; tio Chuy Altamirano; aunt Dixie Altamirano; cousin Jesse Altamirano; and grandparents, Papa Luis and Mama Geno Altamirano.  
Arrangements are under the direction of Rogers Mortuary in Las Vegas, N.M. A viewing is scheduled to be at Rogers Mortuary Chapel from 10 a.m.-7 p.m. on Friday, Dec. 17, 2021. A Celebration of Life service will be held at 10 a.m. on Saturday, Dec. 18, 2021, at Rogers Mortuary Chapel. Burial services will soon follow thereafter. 
Pallbearers will be Joshua Noriega, Erick Egure, Adrian Gomez, Carlos Duran, Jimmy Fierro, and Carlos Gomez. Honorary pallbearers will be Tyler Dowdy, Cameron Mackes, Caleb Mackes, Adam Montelongo, Andrew Gonzalez, and Alfred Catano. 
A Celebration of Life service will be scheduled in Colorado Springs, Colo. on Jan. 6, 2021, at 2 p.m. at Pikes Peak Christian Church and in Roswell, N.M., to be announced later. Condolences may be expressed online at https://www.rogersmortuarynm.com/obits.