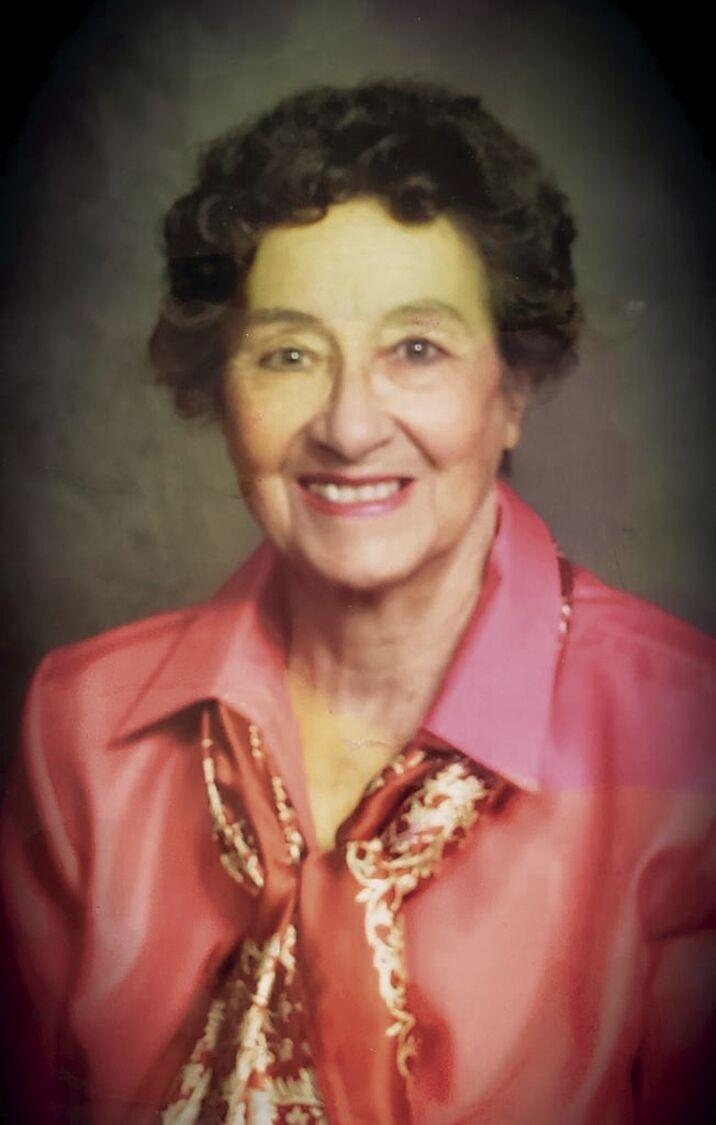 Josephine Elizabeth Guerin
Josephine Elizabeth Guerin, 91, was called home by our Lord on June 23, 2022 after a lengthy illness. 
She was born in Las Vegas, N.M. on Oct. 10, 1930, to Manuel and Adelina Larrañaga. 
She was preceded in death by her husband Hector E. Guerin; son Steven R. Guerin; and brothers, Manuel, Robert E. (Bobby), Basilio J. and Rumaldo C. Larrañaga. 
She is survived by her daughters, Sue Sullivan (Murphy) and Adele Bartron (Al); sons, David (Angela), Paul Guerin (Yvonne); 7 grandchildren; 9 great grandchildren; and numerous relatives and friends. 
Josephine attended Immaculate Conception (I.C) High School and then enlisted in the U.S. Air Force from 1950 – 1952. She worked at New Mexico Highlands University and West Las Vegas City Schools. 
She was a member of the I.C. Catholic Daughters and was also an active member of the VFW and American Legion for many years. 
She was an avid flower gardener, producing beautiful flower bouquets in her backyard, enjoyed cooking, and reading. She was a devoted and loving wife, mother, grandmother, and friend. 
We will greatly miss her presence here on Earth and she will always be in our hearts. She now rests in eternal peace with Our Lord. 
Special thanks to Celia Romero, Elaine Estrada, and Virginia Trujillo for the special care of our mother. 
Rosary will be recited on Wednesday, June 29, 2022 at 7 p.m. at Immaculate Conception Church in Las Vegas, N.M. 
Funeral mass will be conducted on Thursday, June 30, 2022 at 9 a.m. at Immaculate Conception Church with Father George V. Salazar as celebrant. 
Interment will follow at Mt. Calvary Cemetery in Las Vegas, N.M. with the following serving as Pallbearers, Al Barton, Erick Guerin, Micah Guerin, Lawrence Larranaga and Sammy Larranaga. 
Arrangements are entrusted to and under the care of Rogers Mortuary, Las Vegas, N.M. 8770,1 505-425-3511 or 1-800-479-3511. 
Please visit our online website www.rogersmortuarynm.com to sign the online register book.