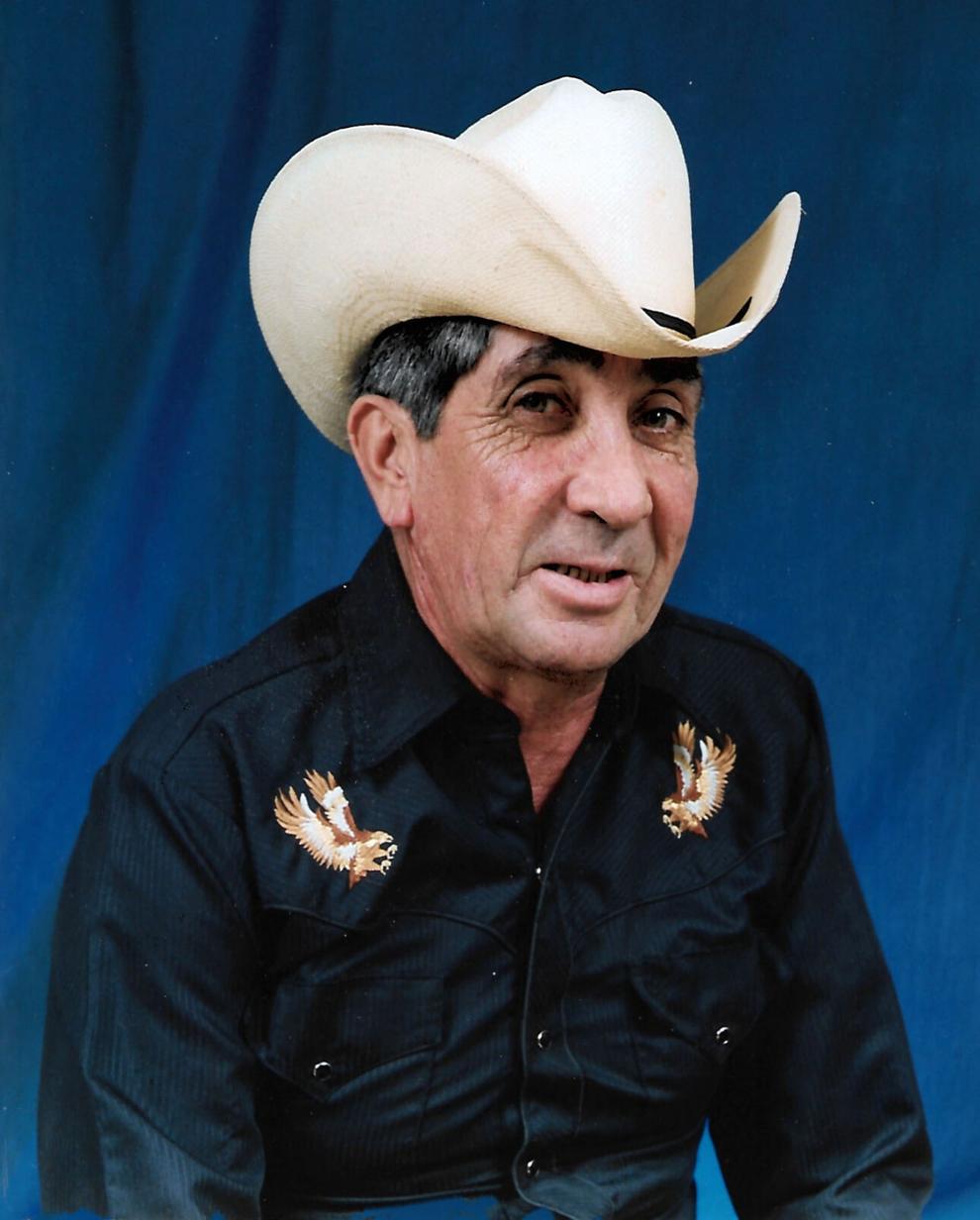 Joe Huracio Sandoval
Joe Huracio Sandoval our beloved husband, father, grandfather, and great grandfather went to be with our Lord on April 23, 2022 surrounded by his family.
He was 76 years of age, born on June 18, 1945 in Las Vegas, N.M. 
He attended school in Sapello near both his parents and grandparents ranches. 
Joe was preceded in death by his grandparents, Albino and Theresa Roybal; parents, Jose Guadalupe and Casildia Sandoval; brothers, Albino Sandoval, Gilbert Brijito Sandoval; sister Natividad Sandoval-Martinez, brother in law Mike Martinez; sister Aurora and husband Hilario Rubio; niece Michelle Sandoval, and sister in law Cindy Sandoval; and nephew baby Edward Sandoval.
Joe is survived by his loving wife Hazel Sandoval; his daughters, Melinda Anderson (husband John) and Charlotte Sonderegger (husband Sam); granddaughter Ashley Anderson (partner Todd Willis); grandson Ian Anderson; great grandsons, Percy Anderson and Rowan Willis; sisters, Vickie Roybal (husband Cleto), Cristne Montoy (husband Victor), Nora Sandoval, and Jane Sandoval; brothers, Victor Sandoval (wife Alicia), Earnesto Sandoval (wife Dorothy), Frank Sandoval, and Edward Sandoval; and by numerous nieces, nephews, cousins and other relatives and many friends.
The Rosary will be held at 7 p.m. on June 17, 2022. A funeral mass will be at 9 a.m. June 18, 2022 at Immaculate Conception Church in Las Vegas N.M.