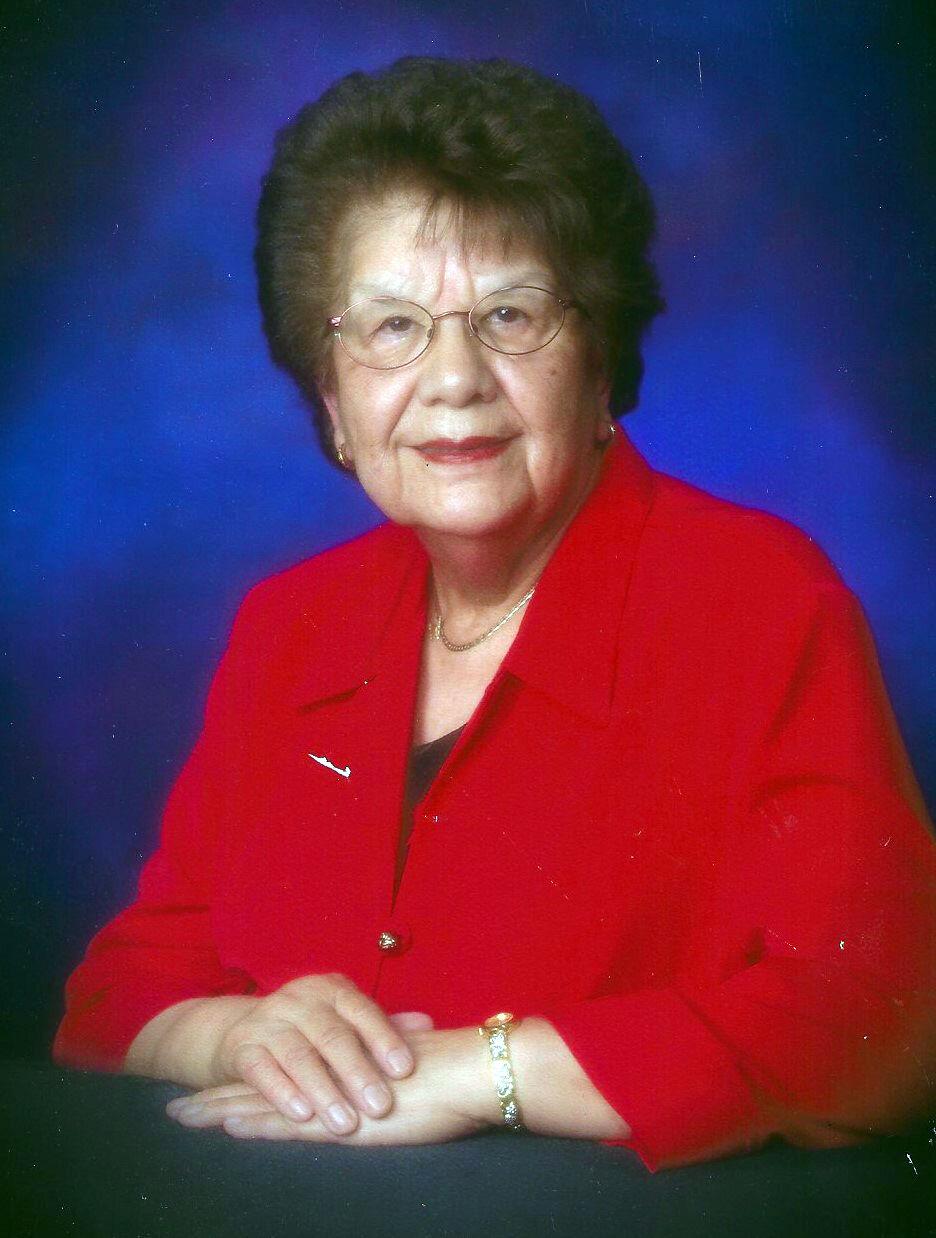 Ida Q. Lujan, 92, died peacefully at home on Oct. 18, 2021, surrounded by her loving family. 
She was born on Feb. 19, 1929 to Beniberto and Raquel Blea-Quintana in Mora, N.M. 
Ida is preceded in death by her parents; husband Delfino Lujan; brother Piedad Quintana; sisters, Felicitas Sandoval, Petrita Martinez, and Teresita Guillen. 
She is survived by her children, Ben Lujan (Mary), Priscilla Sandoval (George), Margaret Tafoya, Nancy Hurtado (Ernesto), Gloria Gallegos (Tino), Paul Lujan (Vanee), Ronald Lujan (Diana), Lynn Lujan (Melvin), Jonathan Lujan; 23 grandchildren; 42 great grandchildren; 18 great-great grandchildren; brothers and sisters, Cristobal Quintana (Suzanne), Carlos Quintana (Jenny), Angelina Hartzog, Lillian Greenlee, Josephine Covarrubias, Marty Trujillo; brother-in-law Frank Lujan (Suzanne); numerous nieces, nephews, other relatives and many, many friends. 
Ida was a devout Catholic, member of St. Gertrude's Parish in Mora, N.M. Ida loved spending time with her extensive family enjoying life to the fullest. Her generosity and kindness were well known to all, furthermore, her sense of humor, stories will be greatly missed. Ida touched many lives, she will be remembered by many. 
Rosary will be recited on Monday, Oct. 25, 2021 at 7 p.m. and the funeral mass will be held on Tuesday, Oct. 26, 2021 at 10 a.m., both at St. Gertrude's Parish in Mora, N.M. 
Burial will follow at the Mora cemetery, serving as Pallbearers are Rick Tafoya, Walter Medina, Diego Hurtado, Michael John Lujan, Victor Paul Lujan, and Wesley Jackson. 
Arrangements are entrusted to and in the care of Rogers Mortuary, 600 Reynolds Avenue, Las Vegas, N.M., 1-800-479-3511 or 505-425-3511. 
Please visit our online website www.rogersmortuarynm.com to sign the online register book.