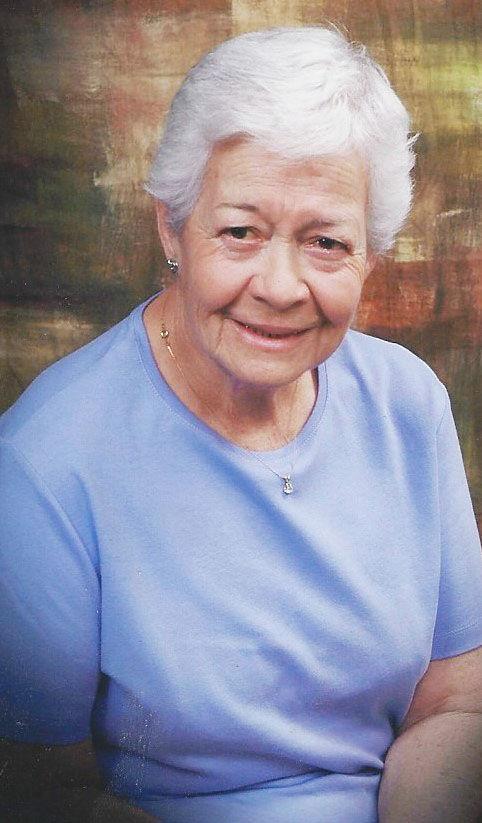 Gloria Benavidez, 87, died peacefully at home on Oct. 26, 2021, surrounded by her loving family. 
She was born on March 16, 1934 to Isaac and Sofia Gold in Las Vegas, N.M.  
Gloria is preceded in death by her sons, Baby Michael and Jose Benito Benavidez Jr.; grandsons, Eloy and Lloyd "Tino" Gonzales; great grandson Anthony Jaramillo Jr.; her parents Isaac and Sofia Gold; brothers, Gilbert, Frank, Steve and Orlando Gold; sister Marylou Maestas; father and mother-in-law Belisandro and Teresita Benavidez.  
She is survived by her husband Jose Bennie Benavidez Sr.; her children, Cathy Gonzales (Moises), Michael Benavidez (Natalie), Janie Vigil (Pablo), Christopher Benavidez, Shirley (Esther) Montoya, Donna Benavidez, Elizabeth Benavidez (Paul), and Janette Benavidez.; numerous grandchildren, great grandchildren and great great grandchildren. 
Rosary services will be held at Our Lady of Sorrows Church at 9:30 am on Saturday, Nov. 13, 2021. Funeral services will follow after rosary. Mass services will be streamed live via: oloslasvegas.org or can be seen on Facebook at Our Lady of Sorrows Catholic Church-LVNM. Interment will follow at a later date at the Benavidez Ranch.
Arrangements are entrusted to and under the care of Rogers Mortuary, 600 Reynolds Ave., Las Vegas, N.M. 87701, (505) 425-3511 or 1-800-479-3511.  
A special thank you to the staff of ANVOI for the wonderful care they offered our mother in her final days.  
Full obituary can be seen online at rogersmortuarynm.com.