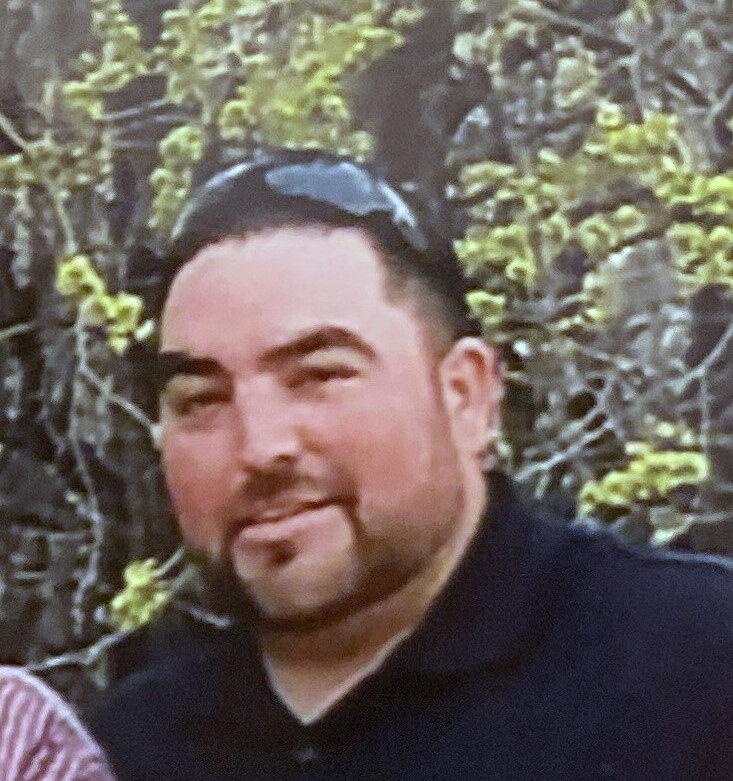 Gilbert Rivera, 40, went to be with our Lord and Savior on Dec. 22, 2021.
He was born Aug. 26, 1981, to Veronica Griego and Louis Rivera in Las Vegas, N.M. 
He was a lifelong resident of Ribera, N.M. 
Gilbert was joined in marriage to Veronica (Bustos) on June 14, 2008. 
He is preceded in death and welcomed into Heaven by his grandparents, Filiberto Rivera, Estella Rivera, Eliseo Griego and Remigia Griego; his daughter Angelicia Rivera; uncles, and aunts, Jacobo Griego, Donald Rivera, Lucio Rivera, Larry Rivera, and Martha Romero; as well as special friends, Gary Vigil, B.J Gonzales, and Nathan Vigil.
Gilbert is survived by his parents, Louis Rivera and Veronica Griego (Leroy); his wife Veronica; children, Donovan Rivera, Hailey Valdez (Austin), and George Valdez III; siblings, Joe Louis Rivera (Tanya), Brian Rivera (Amor), Diane Rivera- Encinias (Peter), Kevin Rivera, Manuel Montano (Melissa), and Ambrose Rivera (Angelique); father-in-law and mother-in-law, Raul and Elizabeth Bustos; brother-in-law Mark Raul Bustos (Christine); numerous nephews, nieces, aunts, uncles, cousins, and very special friends, too many to mention by name.
Gilbert was a landscaper and carpenter, he worked extremely hard, and took pride in everything he did. He cherished everyone he met in his life and will be leaving a footprint in the lives of those he left behind and in his community. He loved hunting, fishing, camping, sports, and spending time with his family and friends. He will be greatly missed.
Pallbearers will be Joe Louis Rivera, Brian Rivera, Kevin Rivera, Manuel Montaño, Ambrose Rivera, Martin Griego, Lionel Griego, and Peter Encinias. Honorary pallbearers will be Martin Sena, Johnny Sanchez, Steven Gallegos, Junior Rivera, Lawrence Rivera, Anthony Tapia, Brandon Ulibarri, Adam Gallegos, Michael Gonzales, Ramon Gonzales, John Villanueva, Margarito Ulibarri, Jonathon Rivera, Chris Rivera and Raul Bustos.
A rosary and funeral service will be held on Tuesday, Jan. 4, 2022, at 9 a.m. at the San Miguel del Vado Parish in San Miguel, N.M., with Father George V. Salazar as celebrant. Burial to follow at cemetery in San Miguel. Reception following at Ribera Community Center.
Arrangements are entrusted to and under the care of Rogers Mortuary, 600 Reynolds Ave., Las Vegas, N.M. 87701, 505-425-3511 or 1-800-479-3511.
Please visit our online website www.rogersmortuarynm.com to sign the online register book.