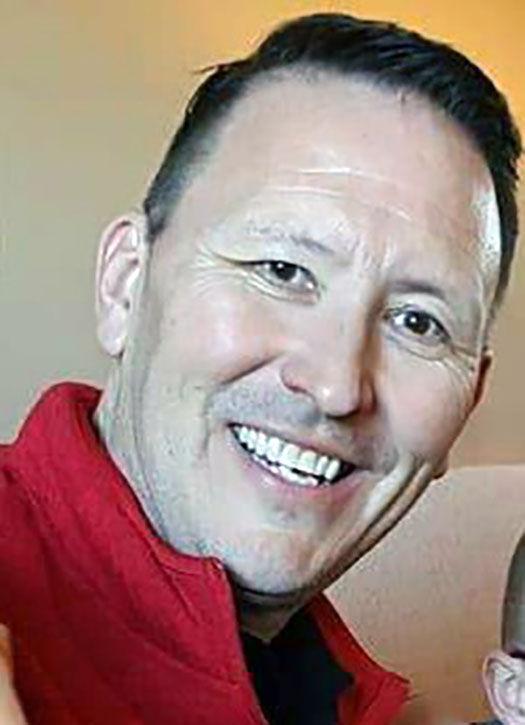 On Tuesday, April 5, 2022, Frank A. Berged III was welcomed into the arms of our Lord Jesus Christ and welcomed to heaven by his mother and beloved family.
Frank was born on Dec. 18, 1968 to Frank, Jr. and Gia Berged, He graduated in 1986 from Robertson High School. 
He is preceded in death by his mother Gia Berged; godparents, Henry A. and Dolores G. Martinez; grandparents, Placida Gallegos, Frank and Lucy Berged; uncles, Rudy, Pete, Alfredo and Eddie Gallegos, Henry A. Martinez; aunts, Dolores G. Martinez and Joann Abreu.
Frank is survived by the love of his life his daughter Kayla Berged; father Frank A. Berged; Jr.; siblings, Roland, Franchesca (Kenneth Jenkins) and Brianna; nieces and nephews, Dante Jazmyne, Jayden and Devynne Jenkins, Emiliano Berged; cousins, Henrietta Griego (Leo), Tony, Andy, Paul Adam, Patricia, Alan, Aaron, Alicia, Kerri Lynn, Eduardo, Tara, Aaron and Brandon; aunts, Rose, Mary Ellen, Evelyn, and Isabelle; special friends, Brandon and Ali Dyer, Lucinda Montano-Molina, and Gail Rains.
Frank was a very strong and loyal Democrat and very involved with New Mexico politics. He worked and coordinated several campaigns to include: the 2nd Congressional district as coordinator for Bill Clinton's 1996 reelection campaign, organized Patricia Madrid's run for Lieutenant Governor in 1994 and Attorney General, Bill Richardsons campaign in 2002, E. Shirley Baca's 2nd congressional campaign in 1996. Also for: Brian Colon, Ben Ray Lujan, Hector Balderas, and Laura Montoya. He was currently working on Brianna Zamora's, NM Supreme Court Justice and Doris Gallegos Las Vegas City Council campaigns. Frank was also Deputy Manager for the 2003 New Mexico State Fair.
"Frank lit up every room he walked into with his heart and authenticity. His answer was always "yes" when called upon to help others — including me." — Brian Colón, State Auditor of NM
Frank was a dedicated professional with over twenty-three years of management experience and ten years of hotel executive management in the hospitality industry including operations, sales and financial management. He also was the owner/general manager of Luxury Limousines from 2002-2009, President/CEO Campaign Management Services of FAB III and Associates, Inc. 1996-2002, and Las Vegas Councilor/Mayor Pro Tem, Ward 3 here in Las Vegas.
Recital of the Holy Rosary will be held Monday, April 18, 2022 at 7 p.m. and funeral mass with be Tuesday, April 19, 2022 at 9 a.m. both at Immaculate Conception Church in Las Vegas with Father George Salazar as celebrant. Burial will be at a later date. Serving as urn bearers are, Dante, Jazmyne, Jayden, and Devynne Jenkins and Emiliano Berged. Honorary urn bearers are all his Godchildren.
Arrangements are entrusted to and under the care of Rogers Mortuary, 600 Reynolds Ave., Las Vegas, N.M., 505-425-3511 or 1-800-479-3511.
Please visit our online website www.rogersmortuarynm.com to sing the online register book.