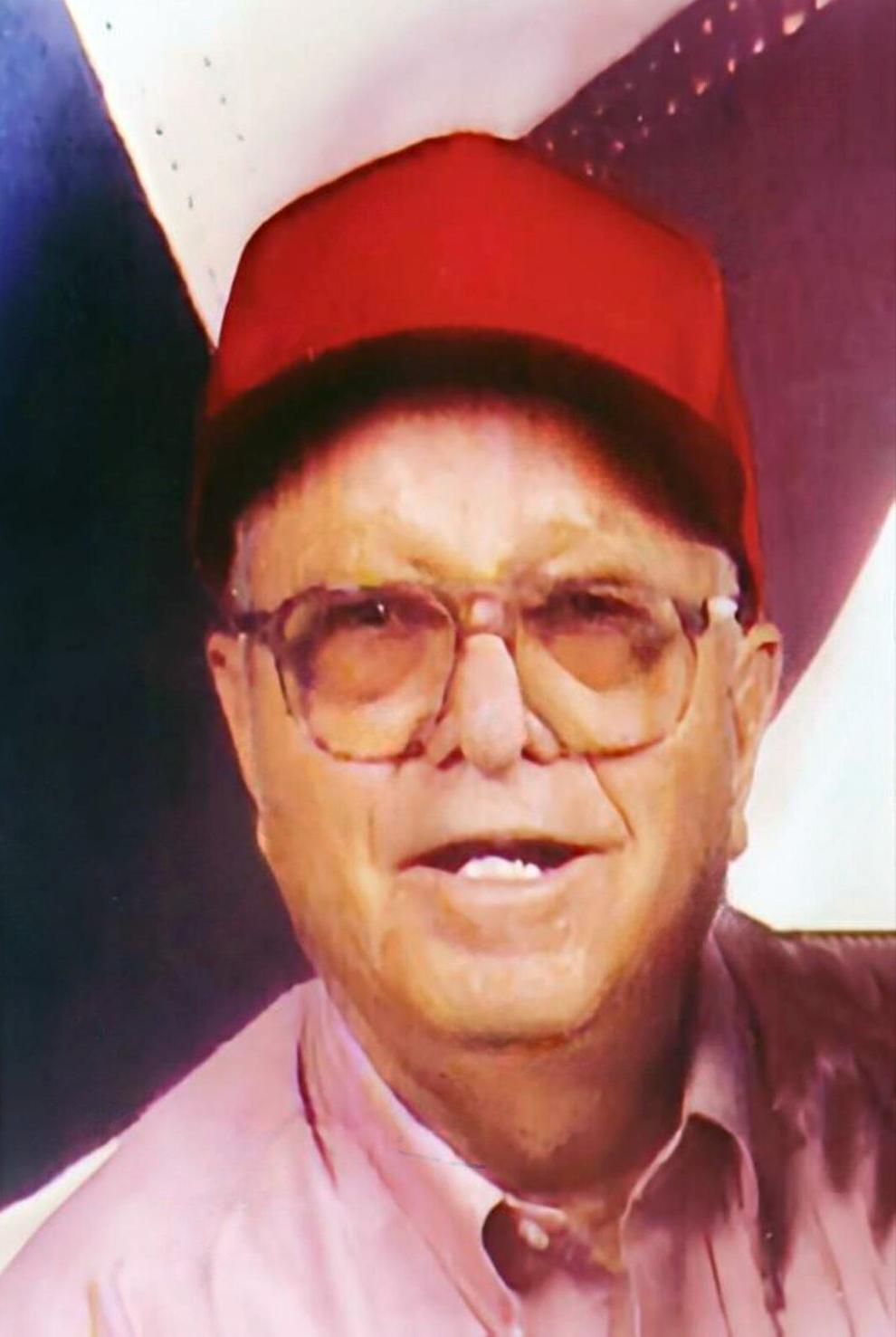 Francis C. Gonzales
Francis C. Gonzales was born on Sept. 5, 1926, and passed away peacefully in his bed on March 29, 2023, with his wife Lydia at his side at their home in Las Vegas, N.M. He was 96 years old.
Francis was born in Roy, N.M., to Jose Rogerio Gonzales and Josefita Gonzales. He lived on the family ranch in Mills, N.M., and graduated from Roy High School. He attended the University of New Mexico before signing up for the US Army during the Korean War. After being honorably discharged from the Army, he began teaching at Gallegos School in Harding County. 
Francis continued his college classes at New Mexico Highlands University, and after he received his Bachelor's, he taught at El Rito Normal School in El Rito, N.M. He moved to Springer, where he taught at the New Mexico Boys School and worked toward his Master's degree at NMHU in Counseling, graduating in 1959. In 1960 he taught school at his alma mater, Roy High School, for a year and then returned to the New Mexico Boys School. In 1969 he was offered a job at West Las Vegas Schools, where he was a high school counselor and special education director at Montezuma Street School. He completed his teaching career with the Las Vegas City Schools District. 
He was a devout Catholic and a member of the Immaculate Conception Parish. He participated in numerous boards and programs throughout the community, including Los Hermanos Cruzados, Holy Name Society, the American Legion, Court Appointed Special Advocates (CASA), and the Senior Citizens Advisory Council. 
He loved horses (particularly Palominos) and horseback riding, hunting for deer at the family ranches in Ocate and Mills, N.M., and spending time with his family. He was an avid reader, always keeping abreast of the local, regional, and national news until he lost his vision in 2014 due to Macular Degeneration and Glaucoma.
He is survived by his wife of 63 years, Lydia M. Gonzales of Las Vegas, N.M.; his two sons, Francis Dominic Gonzales (Eileen) of Ocate, N.M., and Joseph Roger Gregory Gonzales of Las Cruces, N.M.; daughter Olivia Anne Nevarez (Carlos) of Las Vegas, N.M.; four grandchildren, Diana Gonzales, Jonathan Gonzales, Roger Gonzales (Melissa) of St. Petersburg, Fla., and godson and youngest grandchild Amador Gonzales of Grants, N.M.; brother Lawrence Gilbert Gonzales of Mills, N.M., sister Bertha Baca (Sacramento), Sabinoso, N.M., brother Eloy Gonzales of Raton, N.M., and sister Uersula Arlene Gonzales of Borger, Tex.; as well as numerous great-grandchildren, nieces, nephews, and godchildren. 
Francis was preceded in death by his parents, Rogerio and Josefita Gonzales; older brother Pedrito (who died in infancy); sister Mary Evelyn DiNicola; his father and mother-in-law Jose Domingo Montoya and Fabiola Sanchez Montoya; brother-in-law Albert Gonzales; sister-in-law Barbara Gonzales; nephews, Henry Joseph Baca and Albert Patrick Gonzales (godson), and step-grandson Carlos Nevarez III. 
Please join us in celebrating his life with a Rosary on Sunday, April 23 at 6 p.m. and a Funeral Mass on Monday, April 24 at 9 a.m. at Immaculate Conception Parish in Las Vegas, N.M. Per Francis' request, cremation has been carried out as part of his final wishes. In lieu of flowers, donations can be made to the Holy Family Church in Roy, N.M., or the Macular Degeneration Association.