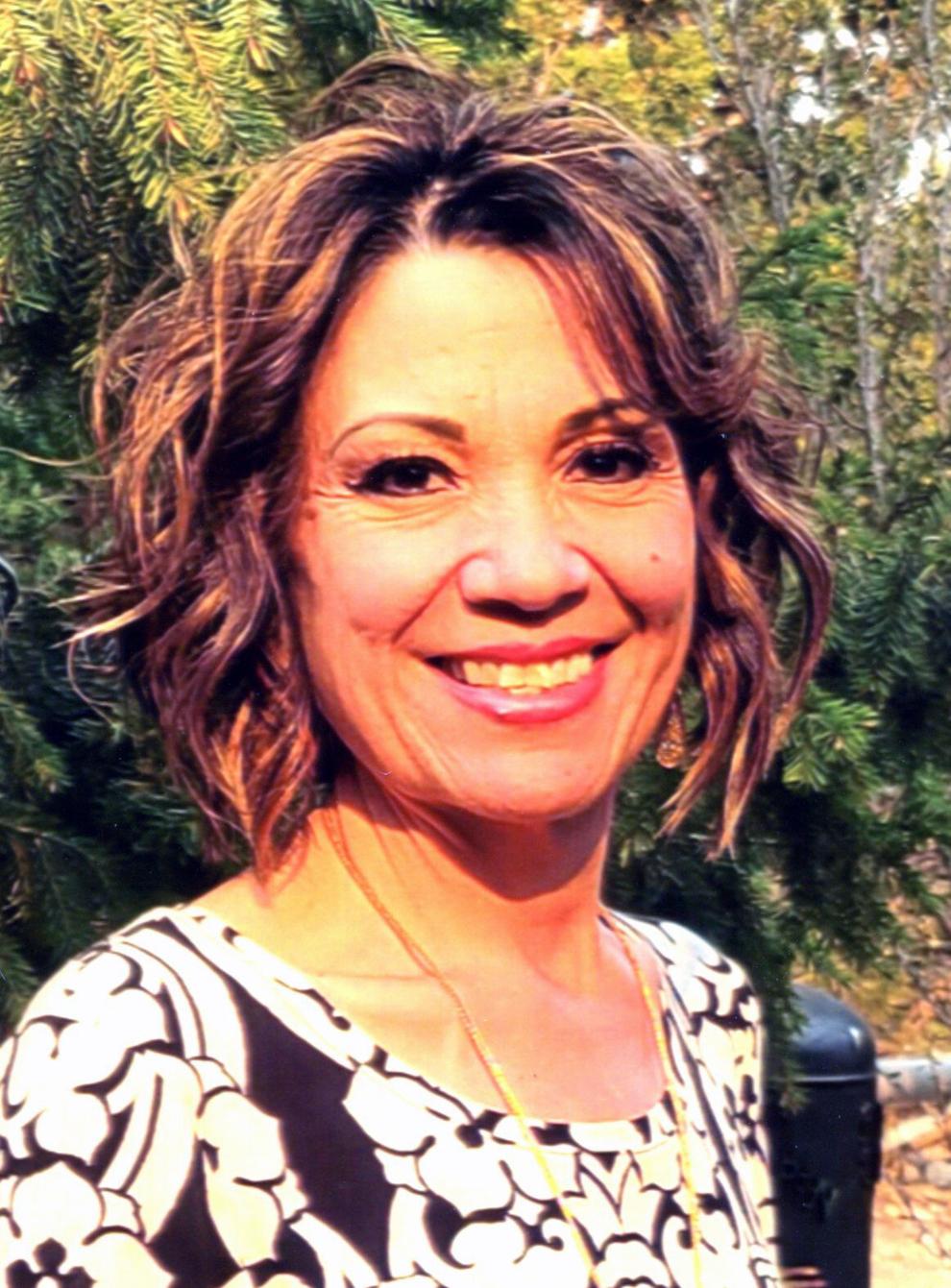 Elizabeth L. Crespin
Elizabeth L. Crespin, 56, a resident of Las Vegas, N.M., passed away on Thursday, Sept. 1, 2022 following an extended illness. 
She is survived by her children, Carlos V. Crespin Jr., Marissa K. Crespin, Arturo J. Crespin (Sandy Perea), and Amanda Crespin (Mark Valencia); four grandchildren, Akeelah Crespin, Aizah Crespin, Macee Valencia, and Markus Valencia; mother-in-law Priscilla Crespin of Las Vegas, N.M.; brothers-in-law and sisters-in-law, Manuel and Theresa Crespin and family, Louie and Cindy Trujillo and family, Paul L. and Yolanda Crespin and family, and Frank and Arabella Sanchez and family; auntie Josie Gonzales and family; brothers and sisters, Jenny Klassen of Kansas, Mr. and Mrs. Joe Yara Jr. of Las Vegas, N.M., Beatrice Gold of Las Vegas, N.M., Mr. and Mrs. Robert Yara of San Antonio, Tex., John Yara of Las Vegas, N.M., Mr. Mr. and Mrs. Jerry Padilla of Albuquerque, N.M., Mr. and Mrs. Abel Yara of Rio Rancho, N.M., Tommy Yara of Las Vegas, N.M., Flora Yara of San Diego, Calf., and Mr. and Mrs. Ronnie Yara of Phoenix, Ariz.
She was preceded in death by her husband Carlos A. Crespin; parents, Joe Yara and Gloria Asi; grandparents, Condrada Apodaca and Anastacio Apodaca; father-in-law Arturo Crespin; aunts, Carolina Perea, Maria Apodaca, Eufemia Delgado, Deluvina Salas. 
She was born on Feb. 28, 1966 in Santa Fe, N.M. and graduated from West Las Vegas High School. She also graduated from the Vogue Beauty School in Santa Fe, N.M. She owned and operated the Pine View Family Care Home for 32 years.
Services will be held at Our Lady of Sorrows Church on Friday, Sept. 16, 2022 with a rosary at 1:30 p.m. followed by the Mass of Christian Burial celebrated by Father Rob Yaksich. Cremation will take place and the burial will be in the San Jose Cemetery at a later date. The family has requested that memorials in lieu of flowers be sent the Building Fund at Our Lady of Sorrows Church, 403 Valencia Street, Las Vegas, N.M. 87701. 
Online condolences can be sent to the family at www.gonzalesfunerals.com. Arrangements are entrusted to Billy G. Rogers at Gonzales Funerals and Cremations, 2315 Hot Springs Blvd., Las Vegas, NM 87701, 505-425-9319.