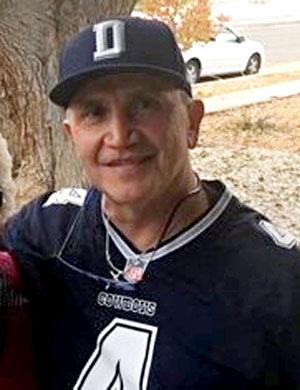 Dennis Rivera, beloved grandfather, father and brother was called to his eternal resting place on Friday, Sept. 24, 2021.  
He entered this world on Aug. 16, 1958, in Las Vegas, N.M., born to Bernardo and Carmen Rivera.  
Dennis lived a full and adventurous life; his last days were spent camping and fishing with his partner, Karen.  
He is survived by his sister Nellie; his children, Dominique and Dylin; his grandchild Alana; and nieces and nephews.  
His life will be Celebrated on Saturday, Oct. 9, 2021, at 11 a.m. FRENCH – Westside. Please visit our online guestbook for Dennis at www.FrenchFunerals.com.
French Funerals & Cremations - Westside, 9300 Golf Course Rd. N.W., 505-897-0300.