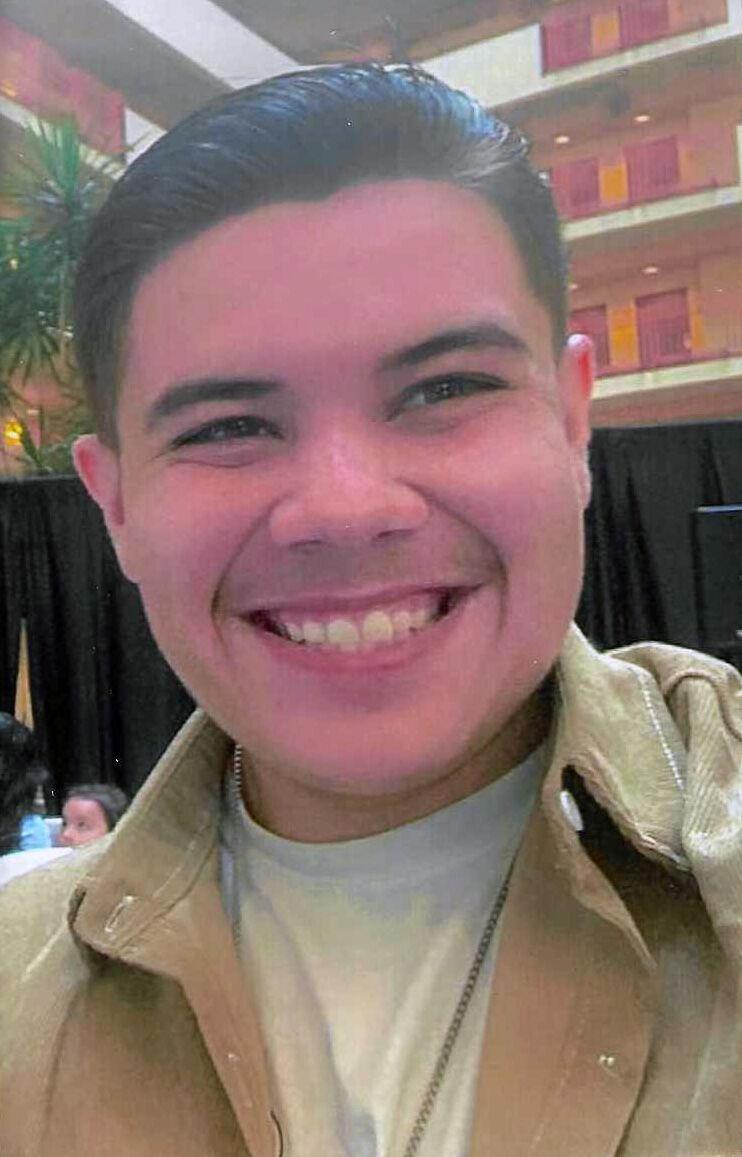 David James Marquez
David James Marquez, 21, was called to his eternal home on Friday, March 3, 2023. 
His parents, David and Tamara Marquez, were blessed with his arrival on May 10, 2001, here in Las Vegas, N.M. 
David James or simply just, James was a vibrant, life-loving, beautiful soul. James was kind, in that most often, he enjoyed making others feel good about themselves. He was gifted with exceptional people skills, enjoyed interacting with any and everybody and could carry a conversation with ease. 
He was always so eager to learn a little bit about each person he encountered so there would be something special to discuss the next time. James was known for his contagious smile, ear to ear. 
David James was an avid car and truck lover. He enjoyed working out with his dad, frequenting the local flea markets with his mom, watching MMA fights with his uncles and cousins, and having valuable, lengthy conversations with his grandparents. His most treasured times were those spent with his three sisters laughing, fighting, traveling, experiencing life together all while participating in their regular "sibling meetings." 
David James is preceded in death by his maternal great grandmothers, Sophie Jaramillo and Louise Herrera; his paternal great grandfathers, Celedonio Garcia and Juan Marquez; paternal great grandmother's, Emma Chavez and Elena Garcia. 
David James is survived by his parents David and Tamara Marquez; his best friends – his sisters, Hailey, Madison and Davae; maternal grandparents, Steve and Cynthia Herrera; paternal grandmother Molly Marquez; paternal grandfather Alfred Marquez (Rita); loving uncles, aunts, close cousins, and many dear friends. 
Rosary Services will be conducted Friday, March 10, 23 at 7:30 p.m. at Our Lady of Sorrows catholic church in Las Vegas. Funeral mass will be conducted Saturday, March 11, 23 at 10 a.m. at Our Lady of Sorrows church. The burial will follow at Mount Calvary Cemetery in Las Vegas with the following serving as casket bearers: Frankie Gonzales, Derek Gonzales, Juan Marquez, Daniel Valdez, Alex Jaureguiberry and Joseph Rivera. 
Arrangements have been entrusted to the kind, professional staff with Rogers Mortuary, 600 Reynolds Ave., Las Vegas, N.M. 87701