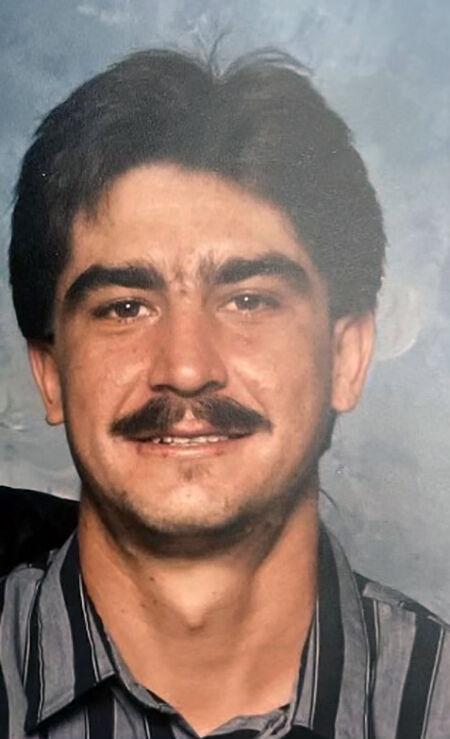 Darryl C. Hilliard
Darryl C. Hilliard, an electrician and life-long resident of Las Vegas, N.M., left this world unexpectedly on July 20, 2022 at the age of 56 to be with our Lord. He was a loving father, brother, uncle, and friend.
Darryl loved music, the beauty of nature, going fishing, and visiting with close friends. He loved his family and God wholeheartedly. He had an energetic, lively, and infectious spirit. Those who knew him understood his feistiness but also understood his ability to love and make those around him smile. He will be sadly missed and will always hold a place in our hearts.
 He is preceded in death by his son Adrian Lee Hilliard; his father Troy Neil Hilliard; and his grandmother who raised him, Dorothy Fawcett aka (Grams).
He is survived by his children, Alicia Hernandez and husband Andres Hernandez, Jaileen Hilliard and fiancé Jacob Davis, and Dustin Hilliard and fiancé Ashley Salazar; grandsons, Andrew Troy Hernandez and Asher Hilliard; brother Raul Hilliard and wife Gabby Marquez and their kids Konnor Hilliard, Troy Hilliard, Johnny Hilliard, and Larry Mendez; uncle Keith and Cheryl Hilliard; other aunts and cousins from his estranged mother Elsie; and many close friends whom he considered family.
Official Pallbearers will be, Andrew Troy Hernandez, Lorenzo Larranaga, Mike Sullivan, Benji Espinoza, Gerald Trujillo, and Anthony Trujillo.
To honor Darryl's memory and life, we are holding a memorial service on Aug. 7, 2022 at 2 p.m. at the Heart of David Worship Center, 333 Peggy Ln, Las Vegas, N.M., 87701. We invite anyone who knew him to attend and remember his life.
Funeral services will be held at a later time and will be private to immediate family only.
Reception will be held at Tequila's Bar and Grill at 227 S Pacific St., Las Vegas, N.M. 87701 at 4 p.m. following the memorial service.