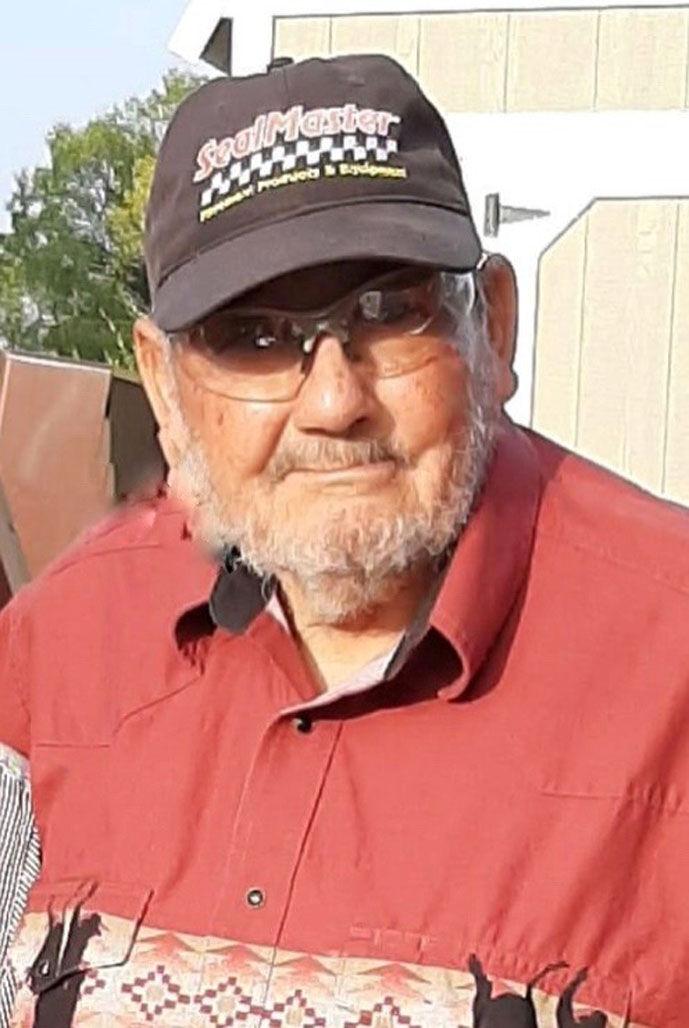 Daniel E. Barela, 81, a resident of Las Vegas, NM, passed away on Monday, Oct. 11, 2021 in Albuquerque, N.M.  
He was born in Las Manuelitas, N.M. to Cresenciano Barela and Eduvijen Trujillo on Jan. 15, 1940.   
Dan was a loving husband, father, grandfather, and great-great grandfather. He enjoyed traveling as a Truck Driver, he owned a tire shop for many years on Grand Ave. 
He loved to wheel and deal at the Flea Market and loved shopping at Harbor Freight. On his down time he watched his Western movies. Grandpa Dan will be dearly missed!  
He is preceded in death by his children, Gloria Marquez, Chris Barela and Sandra Barela; parents, Cresenciano and Eduvijen Barela; brother Ignacio Barela; and sisters, Rosie and Dolores Barela. 
He is survived by his loving wife Teresa Barela of Las Vegas, N.M.; son Mark Barela (Olga) of Alamogordo, N.M.; daughter Brenda Esquibel (James) of Amarillo, Tex.;  grandchildren, Theodore, Leonard (Peggy) all of Las Vegas, N.M., Melissa (Joshua) of Sena, N.M., Jessica (Johnny) of Ribera, N.M., Mark (Adelle), and Jacob (Bridget) all of Las Vegas, N.M., Sarah (Christopher) of Albuquerque, N.M.,; James (Crystal) of Pleasanton, Tex., Jennifer of Dallas, Tex., Daniel of Las Vegas, N.M.; 27 great-grandchildren; and a great-great granddaughter.  
Rosary services will be conducted on Monday, Oct. 18, 2021 at 7 p.m. Funeral service will be held on Tuesday, Oct. 19, 2021 at 9 a.m. with both services to be held at Immaculate Conception Church with Father George V. Salazar as Celebrant.    
Interment will take place after funeral service at St. Anthony Cemetery in Las Vegas, NM with the following to serve as Pallbearers, Theodore Marquez, Leonard Marquez, Mark Barela, James Esquibel, Jacob Sanchez, Marcus Barela, Joshua Gonzales and Johnny Sanchez. Honorary bearers are his remaining grandchildren, great-grandchildren and great-granddaughter.  
Arrangements are entrusted to and in the care of Rogers Mortuary, 600 Reynolds Avenue, Las Vegas, N.M., 1-800-479-3511 or 505-425-3511.