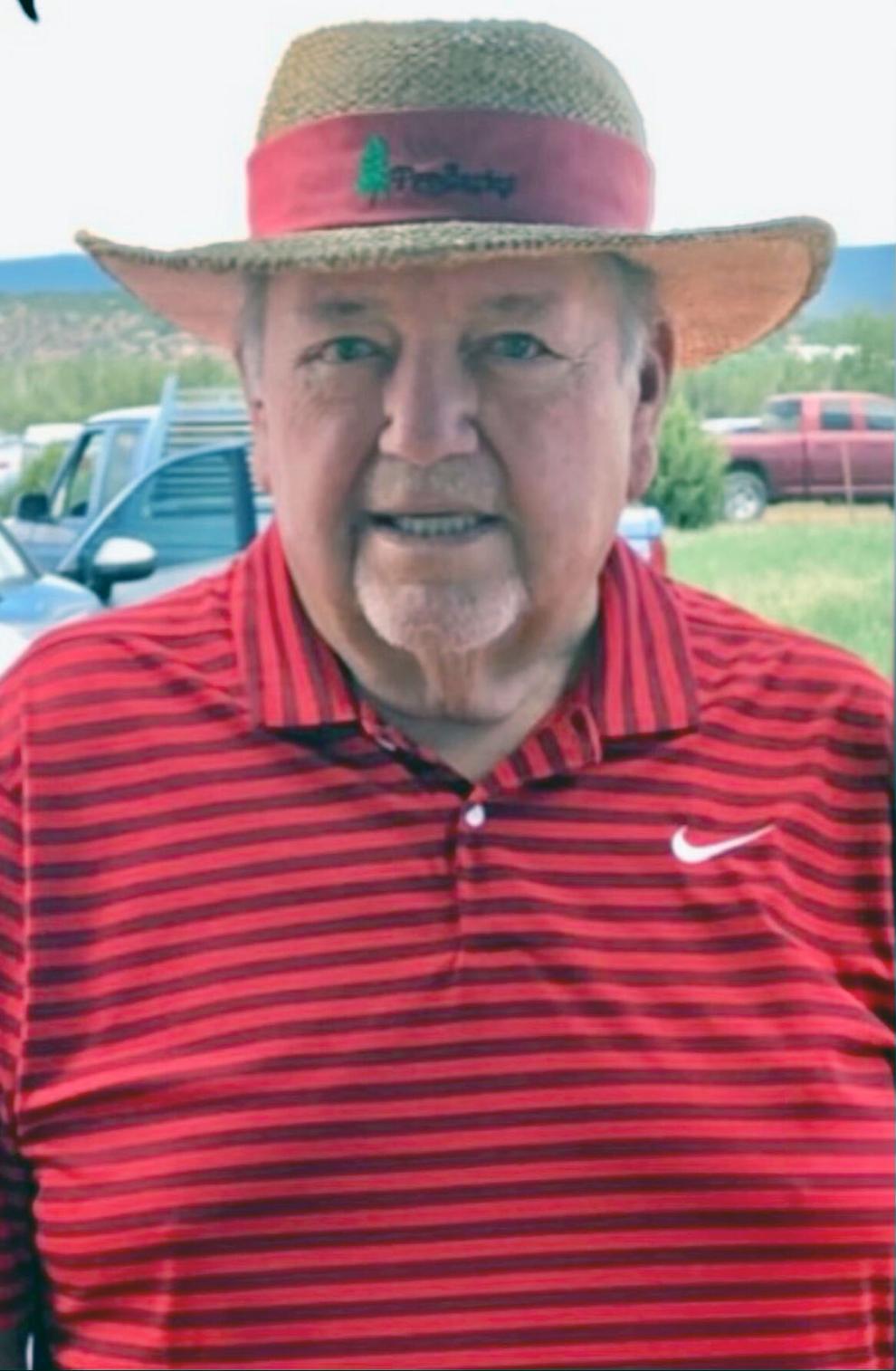 Damacio "Danny" Rivera 
12-02-1948 - 01-09-2023
Damacio "Danny" Rivera passed away on Jan. 9, 2023, in Ribera, N.M., surrounded by his loving family. 
Danny was born in Sands, N.M. to Andalecio and Tillie Rivera on Dec. 2, 1948. 
He is preceded in death by his wife Geneva Rivera; his father Andalecio; grandparents, Nicholas and Viviana Tapia; siblings, Eddie Rivera, Mike Rivera, Selina Benavidez; in-laws Nick and Eufelia Archuleta; brothers and sisters in law, Nazario and Rosina Herrera, Hernandez and Manuel Archuleta, Pete Montoya, Dolores, and Margaret Rivera; nephews, Johnny Herrera and Johnny Griego. 
Danny is survived by his mother Tillie Rivera and his children: son DD Rivera (Melanie); daughters, Theresa Rivera, Lizabeth Rivera (Billy), Rosemary Rivera (Rodney), Nicole Wiggins (Mannie); stepson Kurtis Baca; and bonus daughter Carmela Esquibel. Danny raised his eldest grandson Chris Rivera (Josephine) as one of his own. Grandchildren: Adrian Rivera (Isabel), Geneva Rivera (Gerald), DeAnza Dimas, Nathan and Alyson Perea. Joshua, Daniella, Alyssa, Adrianna, and Angelique Alderette, and Isaiah Wiggins. Great Grandchildren: Noah, Mia, Gabriel, Luke, Mariah, Wyatt, and special pup Addy. Siblings: Pete Rivera, Mark Rivera (Lorella), Andy Rivera (Julia), Francis Griego (Art) and Richard Rivera (Angelica). In-laws: Simon Benavidez, Minnie Rivera, Lupe Montoya, Geraldine Cobos (Fernando), Roy and Martin Archuleta. He is also survived by his goddaughters, Anita Martinez and Maxine Padilla.
Danny started working with flagstone at the age of 12. At the age of 18, Danny got his first job at R&R trucking. On Sept. 30, 1967, Danny married the love of his life Geneva when he was 18 and she was 19. Danny began driving trucks and moved to multiple towns throughout New Mexico with his wife and first-born DD. Danny returned home to Ribera to join the trucking business with his brothers and called themselves "Rivera's Trucking". Together with his wife they welcomed four beautiful girls. On Oct. 21, 1986, Danny lost the love of his life Geneva. Danny raised his five children on his own and gave them the best life he could. In 1989, Danny joined his brothers in the landscaping business and called themselves "Los Rivera's". After years of hard work Danny retired and began selling produce. Danny loved going to Colorado and bringing back a variety of items to sell. Danny enjoyed conversing with people while selling his produce and made many friends in the process. Danny was a member of the San Miguel Del Vado parish. Danny was also a member of the San Miguel County Co-Op. Danny enjoyed fishing with his grandchildren, hunting, going to the horse races, playing the slot machines, and having a good drink. Danny had numerous nieces and nephews and many friends that he loved dearly. 
Viewing will be held on Friday, Jan. 13, 2023, at Gonzales Funeral Home in Las Vegas, N.M. from 1-4 p.m. Rosary and Funeral will be held at the San Miguel Del Vado Church in San Miguel, N.M. on Saturday, Jan. 14, 2023, with the Rosary starting at 10 a.m. and funeral to follow.
Intermet will follow at San Miguel Cemetery in San Miguel, N.M. with the following as Pallbearers: Chris Rivera, Adrian Rivera, DeAnza Dimas, Nathan Perea, Joshua Alderette, Mannie Wiggins, Rodney Perea, and Billy Alderette. Honorary Pallbearers: Andy Rivera, Mark Rivera Sr., Pete Rivera, Richard Rivera, Kurtis Baca, Randy Rivera, Augustine Rivera, Peter Rivera, Mark Rivera Jr., Raymond Lucero, James Benavidez, and Charlie Garcia. 
The family would like to thank Fresenius Dialysis Center Staff, Ambercare Hospice, and Danny's driver Edward Quintana from Chile Express transportation. 
Arrangements are entrusted to Gonzales Funeral Home, 2315 Hot Springs Blvd, Las Vegas, N.M., 505-435-9319.