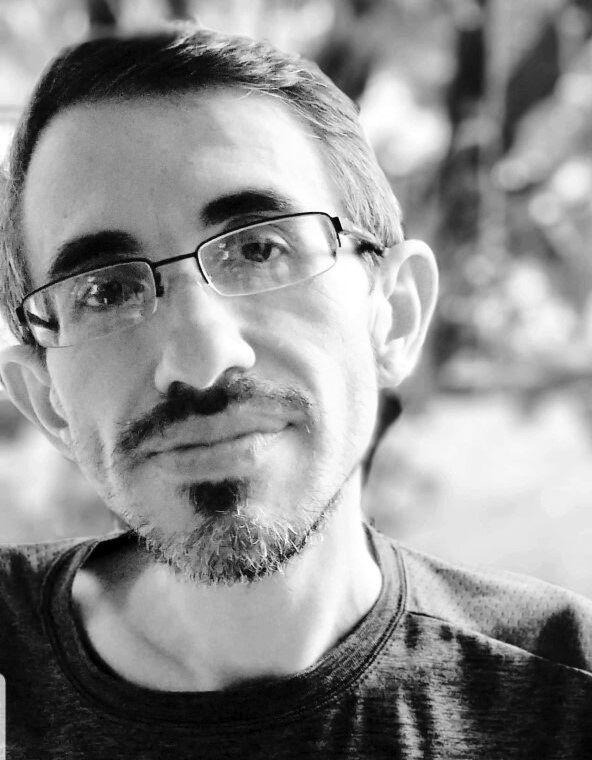 Collin Dean Dominguez, 44, a resident of Las Vegas, N.M. went to be with his Lord and Savior Jesus Christ on Dec. 20, 2021 after a lifelong battle with Becker's Muscular Dystrophy. 
He was born to his parents Ronald and Melody Dominguez in Silver City, N.M. 
Collin graduated from Las Vegas Christian Academy and also from New Mexico Highlands University with a BA and Double Masters in Guidance and Counseling. 
He is survived by his parents, Ronald and Melody Dominguez; sister's, Kimmel Rodriguez and husband Tim Rodriguez, and Kamera Baca and husband Julian F. Baca; nieces and nephews, Lily Garcia and husband Santos Garcia, Danielle Dominguez, Anthony Canone and Alexandria Aragon; great niece and nephews, Luciano, Richard, Andres, Javier Annaleah and little brother Antonio Flores. 
Collin is also survived by his grandmother Wilkie Davidson; uncle, Randy Ratliff and wife Roberta; cousins, Travis and Clay. 
Funeral service will be held on Wednesday, Dec. 29, 2021 at 11 a.m. at East Drive Baptist Church 2362 East Drive Las Vegas, N.M. 
After the Funeral services, close friends and family are invited for refreshments. 
Flowers and Cards can be sent to East Drive Baptist Church. 
Arrangements are entrusted to and under the care of Rogers Mortuary, 600 Reynolds Ave., Las Vegas, N.M. 87701, 505-425-3511 or 1-800-479-3511.  
Please visit our online website www.rogersmortuarynm.com to sign the online register book.