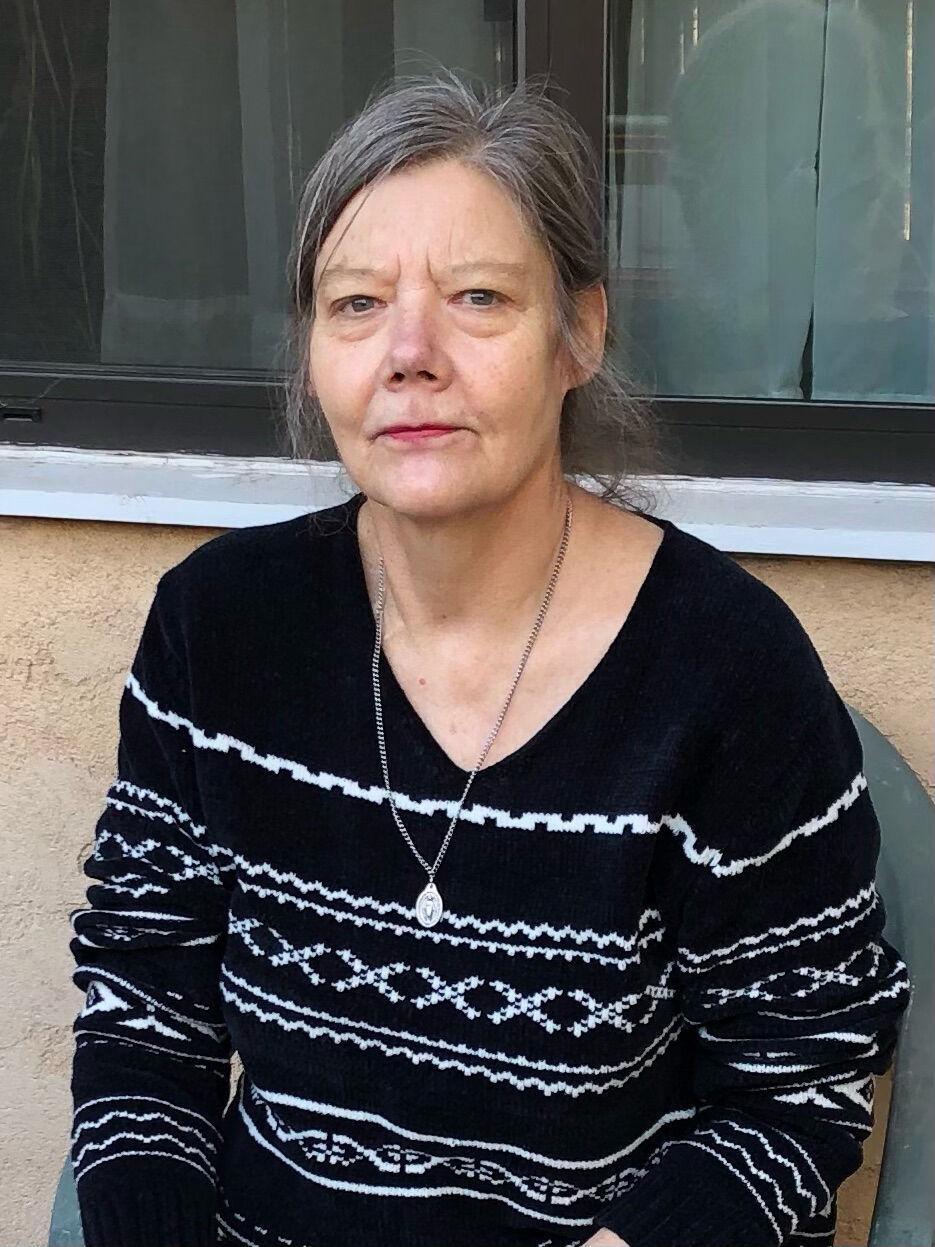 Carol Ann Umbarger
Carol Ann Umbarger, 73, passed away on Thursday, July 14, 2022, after an extended illness. 
She was preceded in death by her parents, Frederick Neil Umbarger, Jr. and Mary Leona Condon; and three brothers, Frederick Neil Umbarger III, David Umbarger, and Charles (Chuck) Umbarger.  
She is survived by brothers, Philip Umbarger of Farmington, N.M., and Paul Umbarger of Austin, Tex.; sisters, Marilyn Wright and husband Kevin, and Janet Grinage and husband Rob, of Farmington, N.M.; and sister-in-law Mary Lou Umbarger of Las Vegas, N.M.; as well as numerous cousins, nieces and nephews.  
Carol was born in Lander, Wyo. on July 5, 1949. She grew up in Las Vegas, N.M. and resided there for most of her life. She was a lifelong Catholic and a member of Immaculate Conception parish. Carol demonstrated her empathy for others through her chosen careers; she was a special education teacher and social worker.  
Carol loved taking her dogs, Nana and Chrissy, for walks and visiting with the people she encountered. Many lasting friendships were formed during these outings. She enjoyed gardening, crocheting, and baking. Family and friends were the lucky recipients of her afghans, Christmas ornaments, and delicious biscochitos and banana bread. Carol expressed a genuine interest in the lives of her loved ones and always kept us close in prayer.  
The family would like to express our deepest gratitude to Mary Lou Umbarger and Debbie Padilla for the outstanding care and love they provided Carol during her illness, and especially in her final moments.  
Cremation has taken place. The rosary will be recited at 9 a.m. on Thursday, July 21, 2022 at Immaculate Conception Church. The Mass of Christian Burial will follow the rosary, with Father George V. Salazar as celebrant. Interment will take place at Mt. Calvary Cemetery in Las Vegas, N.M.  
Arrangements are entrusted to and under the care of Rogers Mortuary, Las Vegas, N.M., 1 (800) 479-3511 or (505) 425-3511.