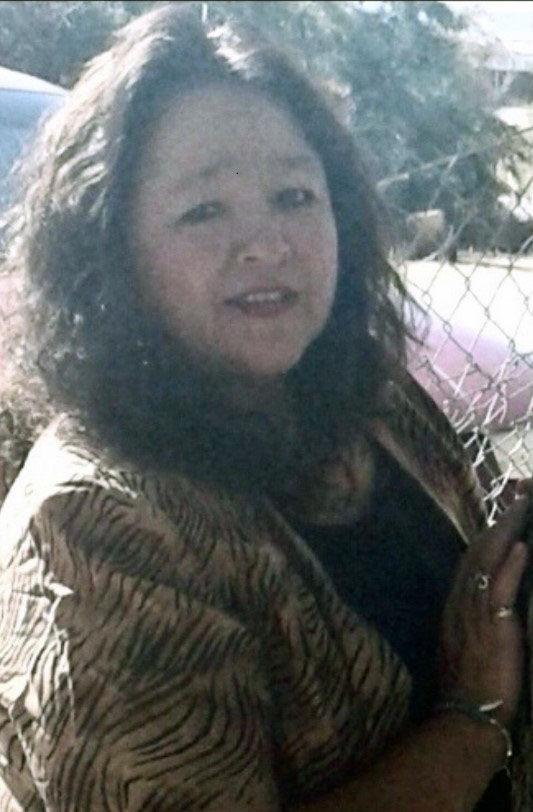 On Monday, April 11, 2022, Annabelle Silva was welcomed into the arms of Our Lord and her parents. 
Annabelle J. Silva was born Dec. 13, 1965 to Carlos B. Silva and Sylvia M. Madrid. She was a longtime resident of Las Vegas, N.M.
Annabelle was strong and kindhearted. She worked as a waitress for over 30 years. She enjoyed cooking, traveling, dancing and spending time with family and friends. 
Annabelle Silva was preceded in death by her parents. She is survived by her boyfriend Benito Estrada; daughter Amy Martinez (Carl); son Justice Gonzales (Ari); son Christopher Gonzales; grandchildren, Ishmael, Destiny, Julius, Cienna, Ariana, Carson; brother James Silva; sister Theresa Silva (Jose); sister Frances Silva; brother Anthony Silva; sister Annette Silva; aunt Petra Padilla (Robert); aunt Tillie Saiz, uncle Rumaldo Madrid (Berna); nieces, nephews, other relatives, and many friends.
Rosary will be recited on Thursday, April 21, at 7 p.m. at Our Lady of Sorrows. Funeral Mass will be on Friday, April 22, 2022, at 9 a.m. at Our Lady of Sorrows, with Father Rob Yaksich as celebrant.
Arrangements are entrusted to and under the care of Rogers Mortuary, 600 Reynolds Ave., Las Vegas, N.M. 505-425-3511 or 1-800-479-3511. 
Please visit our online website www.rogersmortuarynm.com