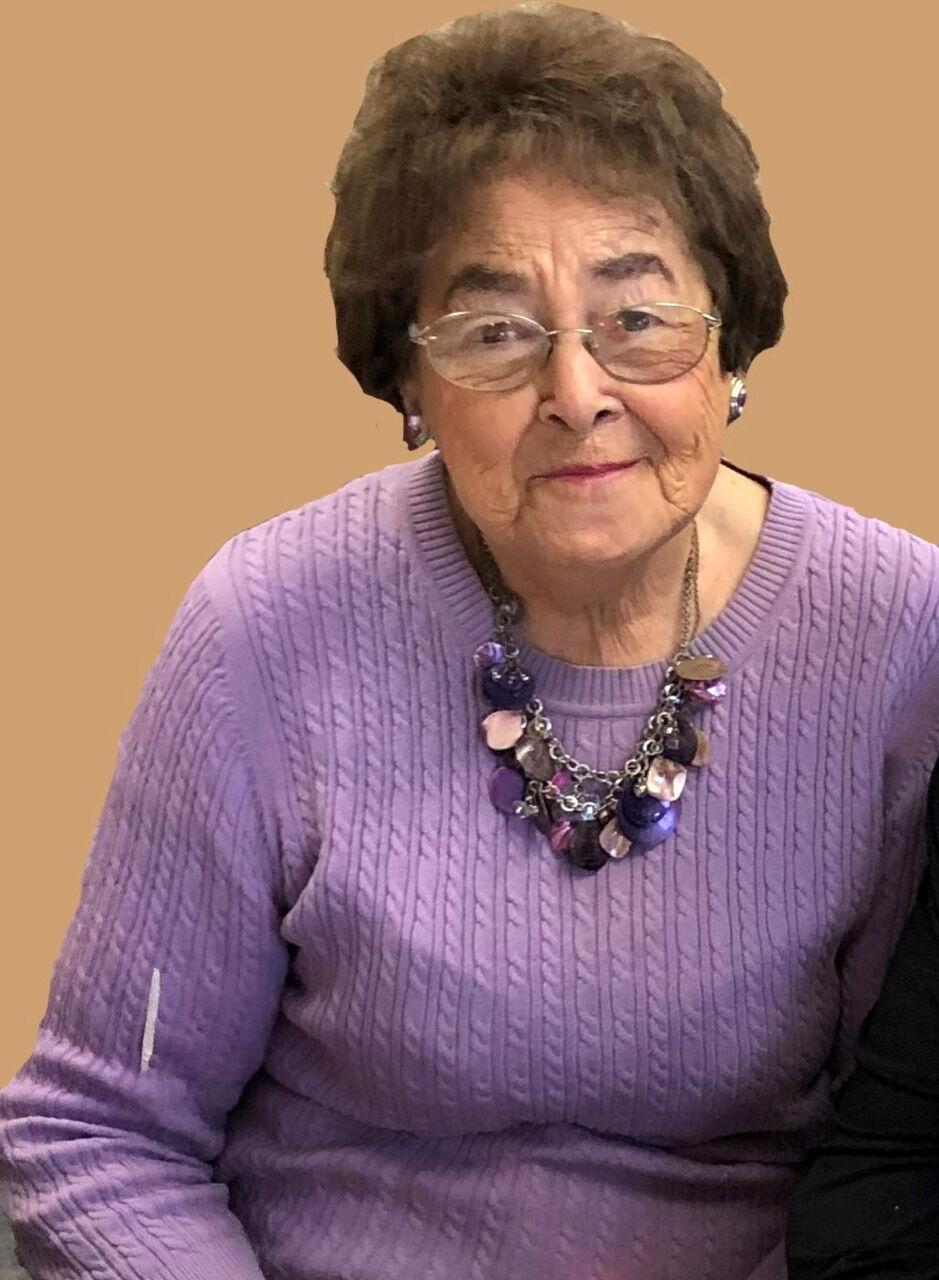 Angeline A. Ramirez
Angeline A. Ramirez, 91, a lifelong resident of Rociada passed away at her home on Jan. 29, 2023.  
Angeline was born in Las Vegas, N.M. on Jan. 25, 1932. She was united in marriage to Salomon Ramirez of Rociada, N.M. on Jan. 26, 1953 in Sapello, N.M.  
She was a lifelong catholic and a member of the San Jose Mission in Rociada.  
She lived her life at her family ranch in Rociada, she enjoyed spending time with her children, grandchildren and great grandchildren they were her pride and joy. She loved to dance, listen to music and go to the casinos.  
She is preceded in death by her parents, Eugenio N. and Confe Rudolph; husband Salomon Ramirez; son Salomon Ramirez Jr.; daughter Betty Armijo; granddaughters, Angie Armijo, and Andrea Ortiz; her brother Richard Rudolph; sisters, Mary Louise Martinez, and Anna Marie Thomas; brother-in laws, Joe C. Martinez, and Juanito Rodarte.  
She is survived by her children, Mary Ann Ortiz (Juan), Gilbert Ramirez (Katie), and Sam Ramirez (Brenda); daughter-in law Rosalie Ramirez; and son-in law Paul Armijo.  
She is also survived by eight grandchildren, Amanda Chavez (Cedric), Ryan Ramirez (Tracy), Samantha Ortiz (Jake), Paul Armijo Jr. (Yuri), Penny and Isaac Ramirez, Mathew Ramirez (Taylor), and Jacob Ramirez (Rebecca); 19 great grandchildren, Elena, Ben, Kianah, Michael, Mychaela, Hunter, Jaklynn, Brandon, Brandon 2, Erik, Daniel, David, Jaydn, Crystal, Mateo, Cassidy, Samuel, Jacob and Mariah; sister Margaret Rodarte; sister-in law Madeline Rudolph; brother-in law Dr. George Thomas; numerous nieces and nephews and other relatives.  
Cremation has taken place. Services will be held at Our Lady of Sorrows Church on Monday, Feb. 6, 2023 at 9 a.m. Burial will follow at the Ramirez Cemetery in Rociada. Serving as honorary pallbearers are all her grandchildren and great grandchildren.  
Arrangements are entrusted to and under the care of Rogers Mortuary, 600 Reynolds Ave. Las Vegas, N.M. 505-425-3511 or 1-800-479-3511. 
Please visit our online website www.rogersmortuarynm.com to sign the online register book.