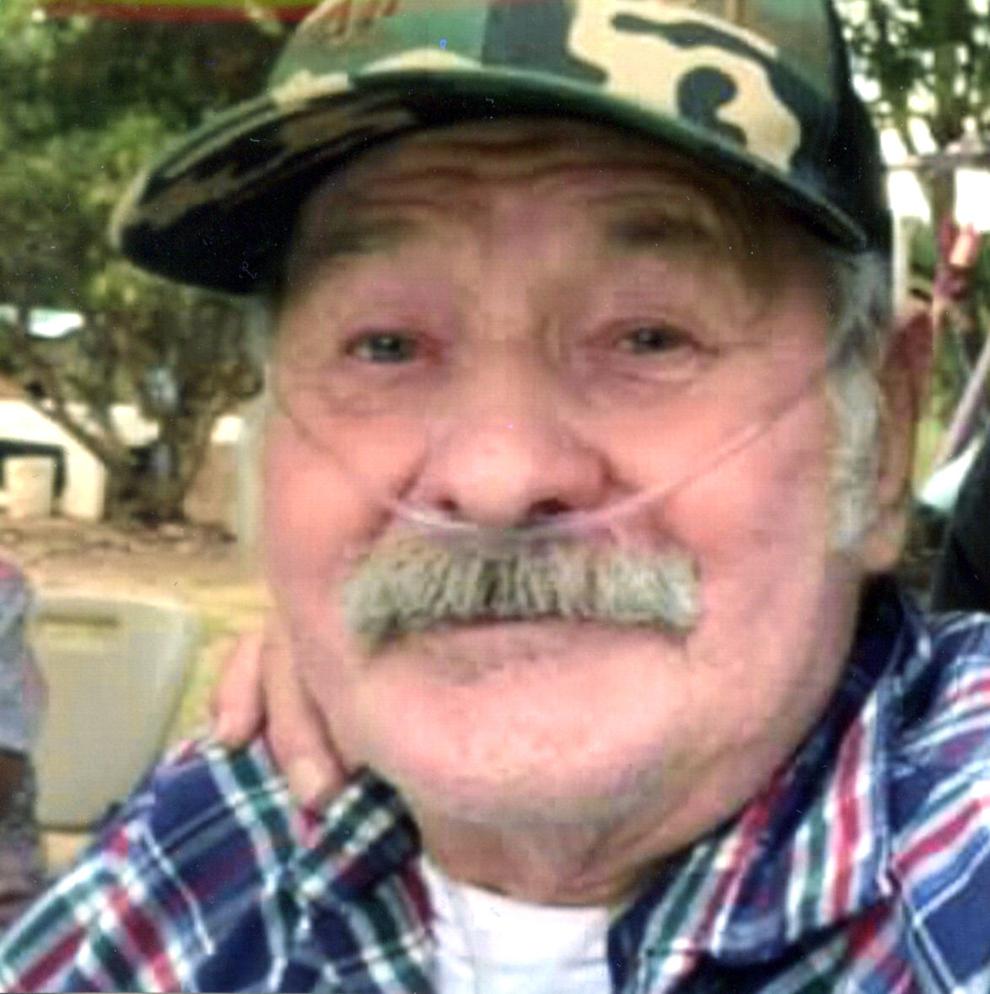 Amador "Dodie" Gonzales, 86 a resident of Las Vegas, N.M. passed away on Thursday, Dec. 30, 2021. 
He was preceded in death by his parents, Max Gonzales and Deluvina Trujillo Gonzales; a brother Abe Gonzales; and sisters, Corine Gonzales and Feliz Sandoval.
He is survived by his wife 61 years, Josie Gonzales of the family home; three daughters, Elaine Torres ( Mike Wilson) of Las Vegas, N.M., Vickie Gonzales Sandoval of Henderson, Nev., and Erica Gonzales (Jimmy) of Las Vegas, N.M.; two sons, Alex Gonzales of Ribera, N.M. and Leroy Gonzales (Pam) of Las Vegas, N.M.; five brothers, Serafin Gonzales, Luis Gonzales, Manuel Gonzales, Robert Gonzales all of Las Vegas, N.M. and Frank Gonzales of Serafina, N.M.; four sisters, Vickie Baca of Henderson, Nev., Eloisa Maldonado (Gerald) of Albuquerque, N.M., Pam Bustamante of Santa Fe, N.M., and Gloria Gonzales (Paul) of El Paso, Tex.; eight grandchildren, Melissa Gonzales (Ricardo), Stephen Torres (Taylor), Dwight Torres Jr., Alexis Gonzales (Tay), Paul Sandoval II, Carlos Sandoval, and Tatianna Fresquez; seven great-grandchildren, Isaac, Abran, Emelio, Eliseo, Eliana, Noah, and Amiana; and special nieces, Francine Gonzales and Nicole Rason.
 He was born on April 29, 1935 in Serafina, N.M. and was a cattle rancher most of his life. He worked for Red Top Drilling Company for 25 years and was backhoe operator for Hays Plumbing & Heating prior to his retirement.
Services will be held on Thursday, Jan. 6, 2022 with a rosary at 9 a.m. followed by the Mass of Christian burial at 10 a.m. Father Rob Yaksick will celebrate the Mass. The interment will follow in Mt. Calvary Cemetery with the following serving as casket bearers, Steven Torres, Dwight Torres Sr., Paul Sandoval II, Carlos Sandoval, Tay Clay and Ricardo Montano. Services will be videoed on the church's website. Online condolences can be left with the family at www.gonzalesfuneals.com.
Arrangements were entrusted to Billy R. Rogers at Gonzales Funerals & Cremations, 2315 Hot Springs Blvd., 425-9319 or 1-888-525-9319.