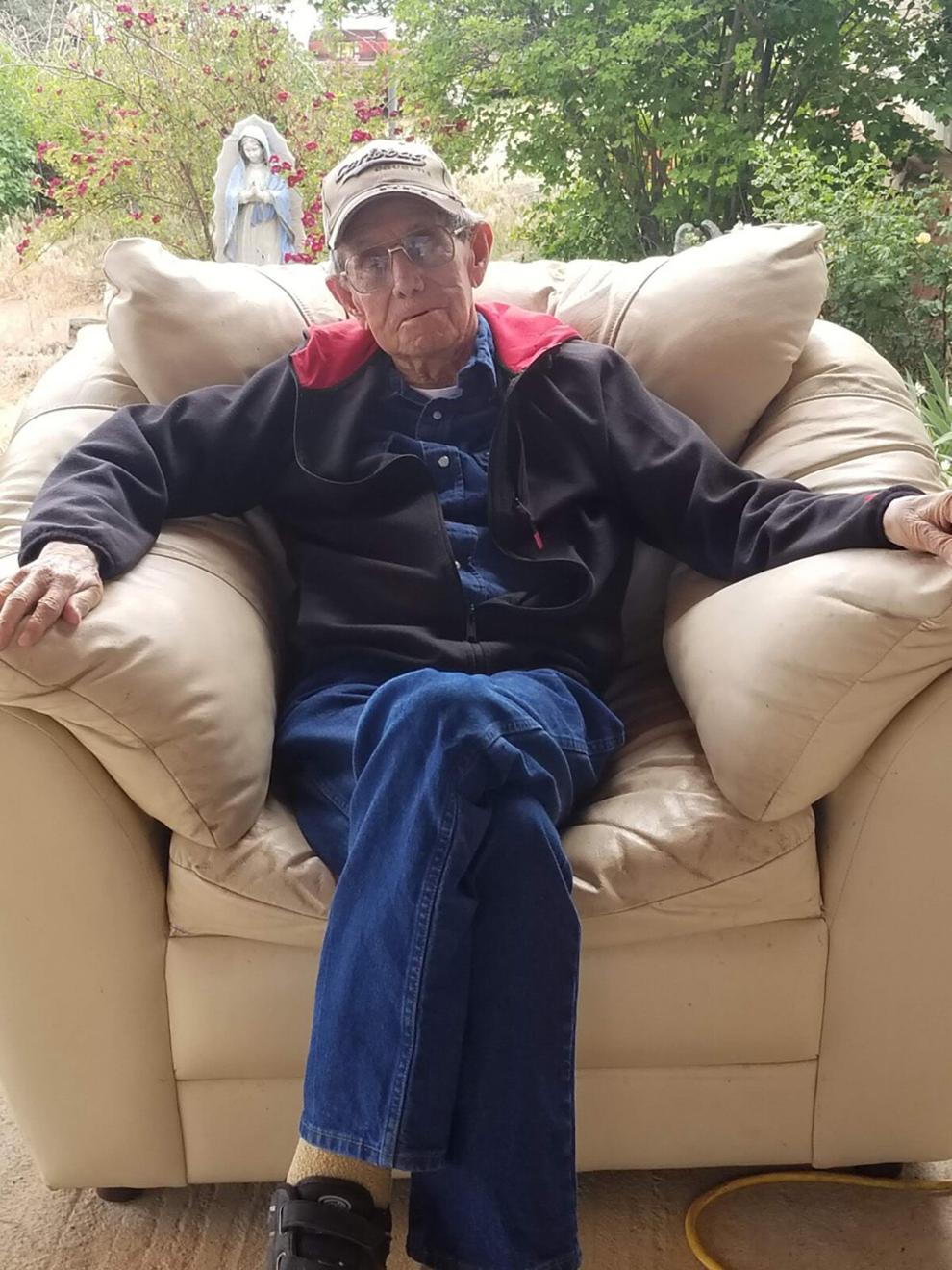 Alberto Efren Romero
Alberto Efren Romero, 90, was called home by our Lord on June 25, 2022. 
He was born on Jan. 28, 1932 in Maes, N.M. to Francisquita Sena and Margarito Romero. He was raised by his grandparents, Augustina and Abel Romero. 
He was preceded in death by his parents; grandparents; and sister Ercilia Salazar.  
Alberto worked as a custodian for 25 years at the Las Vegas City Schools, where he retired. He enjoyed spending his days at the ranch where he raised cattle and horses. He enjoyed being around his great grandchildren, Davian, Sophia, Ayanah, Andres, Unique and Marie who loved him dearly.  
He is survived by his sons, Augustine (Donna) Romero, Ralph Romero, Carlos Romero, Alex (Esther) Romero, and Jimmy (Mary) Romero;  stepson Manuel Garcia;  daughter Joyce; and stepdaughters, Linda (Nino) Montoya and Diane Vigil. He is also survived by his former wife Lenora Garcia; brothers, Ovidio (Agnes) Romero, Eusebio Romero, and Benny Romero; sister Lucy Casaus; niece Sadie Salazar; his many grandchildren, great grandchildren, relatives, and friends.  
Alberto was a loving father and grandfather and will be missed dearly by everyone who knew him.  
Rosary will be recited on Tuesday July 5, 2022 at 7 p.m. at Our Lady of Our Sorrows Church in Las Vegas, N.M. 
Funeral services will be conducted with Father Rob Yaksich at Our Lady of Our Sorrows Church in Las Vegas, N.M. 
The burial will follow at the Romero Family Cemetery on the Ricon Bonito Ranch the following serving as pallbearers are Abel Romero, Alex Romero Jr., Cisco Vigil, Austin Romero, Joey Romero, and Robbie Romero. 
Honorary pallbearers are Davian Lucero and Andres Gomez. 
Arrangements are entrusted to the care of Rogers Mortuary, 600 Reynolds Ave., Las Vegas, N.M., 505-425-3511 or 1-800-479-3511