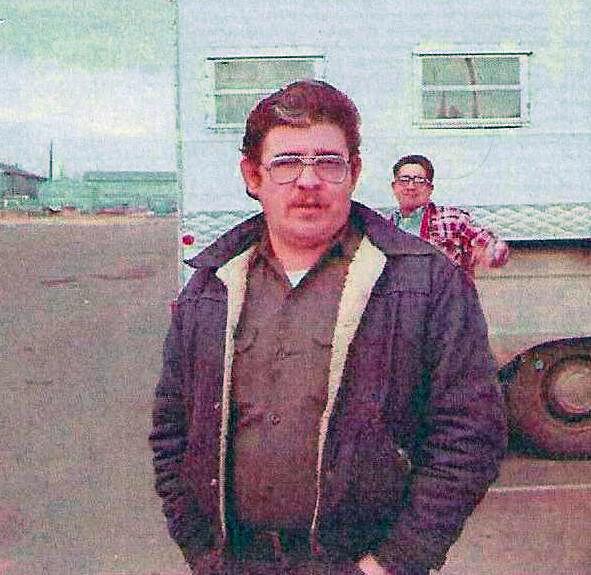 Albert Teddy Ortiz, 78, a lifetime resident of Las Vegas, N.M. passed away on Tuesday, Dec. 28, 2021 at the NM Behavioral Health Institute.
He was born to Gumecindo Ortiz and Flora Ludi on Nov. 23, 1943 in Las Vegas, N.M.
He was a Catholic and a member of Our Lady of Sorrows Church in Las Vegas, N.M. He was a Golden Glove Boxer. He worked for the A.T. & S.F. Railroad for 8 years and was an avid Reader.
He is preceded in death by his parents, Gumecindo and Flora Ortiz; and brother Alfonso Ludi.
He is survived by his daughter Sharon Jeffrey; sisters, Maria Elena Robinson (Clifford), Fabiola Vigil (Tranquilino), and Anna Marie Rudolph all of Las Vegas, N.M.; brothers, Carlos Ortiz of Gascon, N.M., and David Ortiz (Darlene) of Pecos, N.M.; aunt Dolores Jaramillo of Las Vegas, N.M.; numerous nieces, nephews, other relatives and friends.
Rosary service will be conducted on Friday, Jan. 7, 2022 at 9 a.m. Funeral service is to follow after Rosary at Our Lady of Sorrows Church in Las Vegas, N.M., with Father Rob Yaksich. Pallbearers will be the following: Wayne Rudolph, J.B. Rudolph, Diego Ortiz, Daniel Ortiz, Aaron Ortiz and Vincent Robinson. 
Family is requesting that masks are to be worn at all times during services. 
Cremation is to follow after services. Burial for cremains will be held at a later date.
In Lieu of Flowers donations may be made to Our Lady of Sorrows Church, 403 Valencia Street, Las Vegas, N.M. 87701.
Arrangements are entrusted to and in the care of Rogers Mortuary, 600 Reynolds Avenue, Las Vegas, N.M., 1-800-479-3511 or 505-425-3511. Please visit our website: www.rogersmortuarynm.com