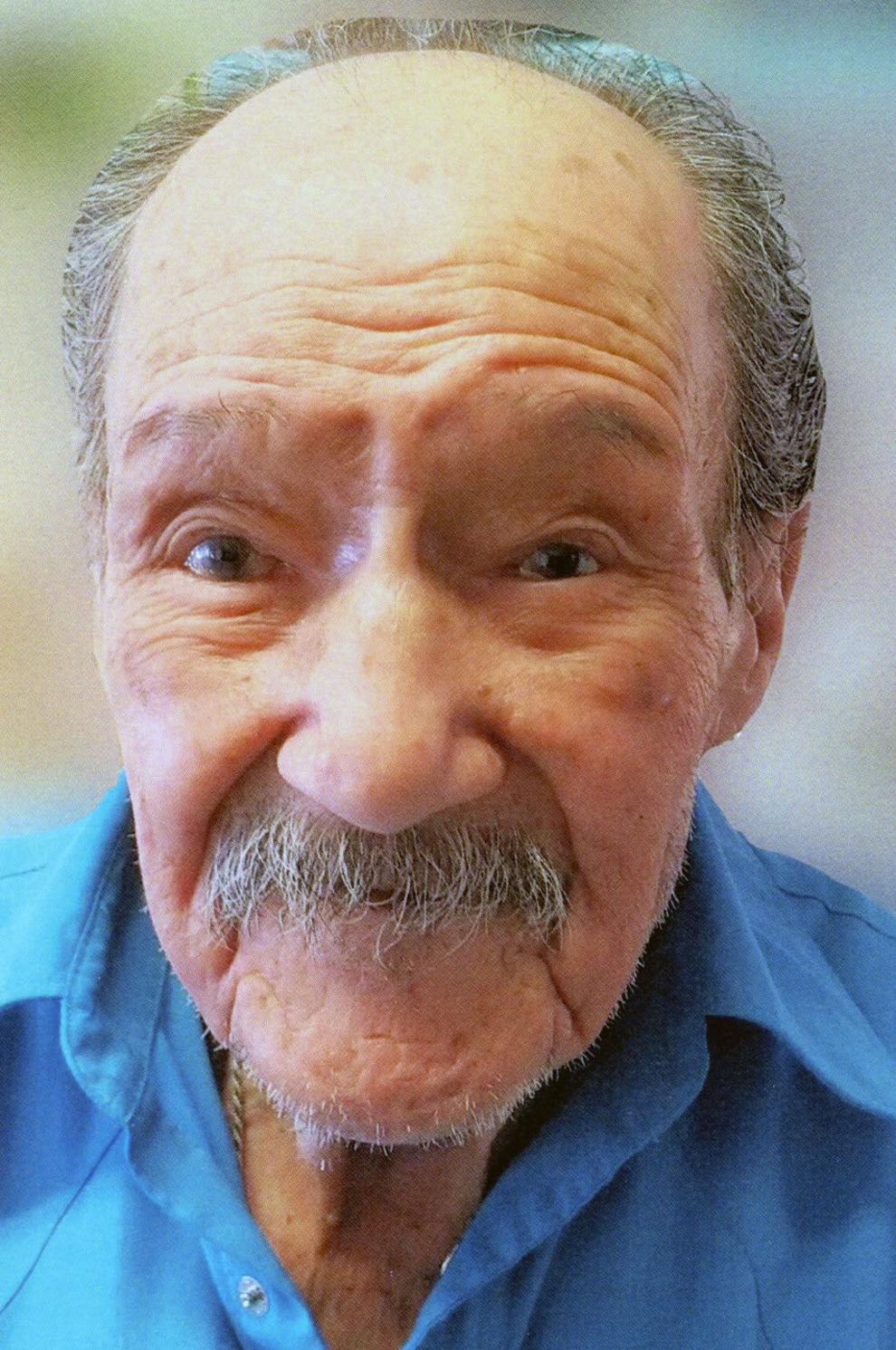 Adan Montano, a resident of Montezuma, N.M. passed away on Wednesday, April 20, 2022 in Las Vegas, N.M. at the age of 96. 
Adan was born in Ojitos Frios on Nov. 26, 1925 to the late Filimon Montano and Eligia Bareras-Montano. 
He was preceded in death by his beloved wife, Veneranda S. Montano for 66 years; siblings, Esteban, Eugenio, Amado, Virginia, Leo, Maclovio, Isabel and Leroy; grandchildren, Abel Abeyta and Richard Garcia; and great-grandson Channing Clawson Abeyta.
He is survived by his siblings, Carmen Loera and Tillie Chavarria; and by his children, Sadie Mancha (Robert), Charlotte Romero (Michael), Josie Montano, Diane Montano, Marvin Montano (Sandra), Yolanda Wood and Kathy Montano-Lujan (Mike); 16 grandchildren; 34 great grandchildren; 4 great- great-grandchildren and two on the way.
Adan met his wife Veneranda while working on a farm in Colorado. He worked many growing seasons harvesting on farms in New Mexico and Colorado. He also worked in "el ferrocarril" as a laborer for the Santa Fe Railroad. Adam was the last living member of the Morada de Nuestro Padre Jesus Nazareno de Santana. He continued to practice his faith by carrying his cross and saying his daily prayers throughout his life. Adan cherished the moments he was able to spend with his family. It was a blessing when we were able to gather as a family in which he was able to see his family grow tremendously. He made many friends over the years, many of them he made at the flea market. He had an interest in antiques. He was also a talented mechanic and handy with tools. In his late 80's he had a newer model Toyota and had a car accident. His family did not want him driving any more. He asked his daughter to order parts for him and he was determined to drive the repaired vehicle himself (even with very poor vision).
Late in life he enjoyed Circus Peanut candy. It was common to hear him early in the morning shuffling through wrappers as he was eating them for a snack. When asked his age he would respond "no se y que importa, es no mas un numero". Adan was particular in his favorite clothes like his baseball and wool cap. Up until his 95th birthday he refused to wear comfortable clothes. He preferred to wear his levi's, western shirt, and cowboy boots. The family would like to acknowledge and thank Chris Rugge, NM from El Centro Family Public Health for the several years of house calls to provide medical care for Adan.
A visitation will be held on Wednesday, April 27, 2022 from 1-4 p.m. in St. Francis Chapel at Gonzales Funerals & Cremations, 2315 Hot Springs Blvd. Las Vegas, N.M. Services will be held on Thursday, April 28, 2022 from Our Lady of Sorrows Church with a rosary at 9 a.m. followed by the Mass of Christian burial at 9:30 a.m. Father Rob Yaksich will celebrate the Mass. The interment will follow in the Santo Nino de Atocha Cemetery in La Manga, N.M.
Serving as pallbearers will be the following family members: Adam Gallegos, Michael Lucero, Fabian Montano, Ryan Abeyta, Sean Lujan, and Xavier Lovato.
Online condolences can be sent to the family www.gonzalesfunerals.com. Arrangements have been entrusted to Billy G. Rogers at Gonzales Funerals & Cremations, 2315 Hot Springs Blvd., Las Vegas, N.M. 505-425-9319 or 1-888-525-9319.