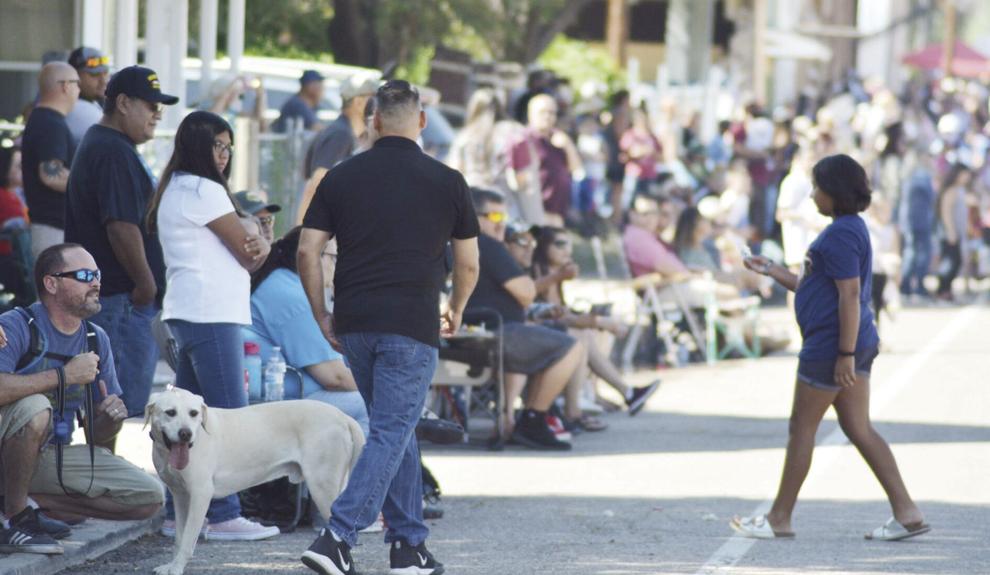 Traditionally, Vivian Trujillo sees only one name on the ballot for Wagon Mound mayor.
This year there are three.
"I was surprised because usually we have one (candidate) who is unopposed," said Trujillo, the bureau of elections clerk for Mora County.
Running for mayor in the Nov. 2 general election are the incumbent Ferdinando "Luis" Lopez, former mayor Andres Martinez and Gabriel Derek Maestas. Lopez and Martinez are Democrats while Maestas is an Independent, Trujillo said.
The winner will represent the village of 291 people.
The mayor is paid $2,400 annually.
Lopez, 73, was twice elected to the village council and after completing two- and four-year terms, was appointed to an open council seat in September 2020. This past July, Lopez was appointed mayor after Martinez resigned after suffering a heart attack and getting triple bypass surgery. Lopez's appointment will end in December.
A Vietnam veteran, Lopez said he is running to continue working on projects, but did not go into details.
"I'm trying to get everything going forward instead of backward," he said.
A councilman for four years, Martinez, 58, was appointed mayor in July 2020 after former mayor Laudente Quintana resigned. Martinez retired as the manager of the John A. Wilson Complex and Archuleta Fitness Center at New Mexico Highlands University in 2019.
He said he is running because he believes things "kind of stalled" after he resigned.
"We were progressing," he said. "I feel we can do a lot more than we were doing."
Martinez said the village received $200,000 from the federal government. The money will go toward the continued construction of the senior center on Catron Avenue.
He said the village also received $138,000 from the state to buy a garbage truck; a new truck would cost $250,000.
Martinez said he found a way to convert a heavy-duty pickup into a garbage truck for $88,000.
"That's the route we were going since we didn't have enough money to buy a big truck," Martinez said.
He claims the progress stalled after he resigned. In the interim, the village received an older garbage truck from the City of Las Vegas.
"They had it for a week and it broke down," Martinez said.
Maestas could not be reached.