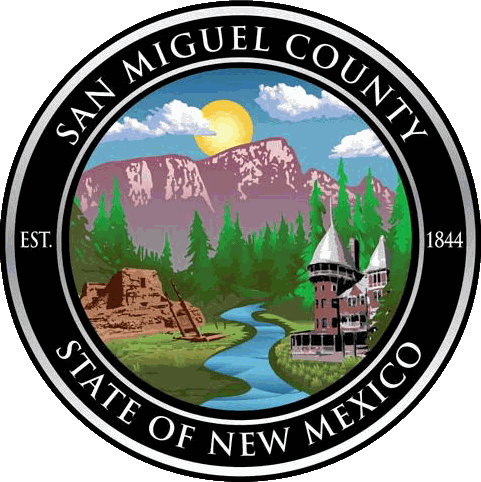 San Miguel County had six findings in its recently released audit, according to the New Mexico State Auditor's Office. This included two repeat findings from the 2020 audit. 
The specific findings were:
• The County mistakenly over-accrued prepaid expenses in the General Fund totaling $69,528. This was a repeat finding from last year. The county said the finance supervisor performed a review of the prepaid expenses prior to proposing year end adjusting entries to true up the balances as was planned in response to the prior year finding. However, the current issue was not identified and corrected as a result of the review process.
• San Miguel County did not present the ten year property tax schedule as a supporting schedule to the financial statements. County representatives said in the audit report their accounting software does not have ten years of information necessary to complete the schedule.
• The Waste Isolation Pilot Project Special Revenue Fund exceeded approved budgetary authority by $7,000. The county said a mistake was made in the way a check was entered into its internal system when the budget was finalized, leading to the issue. 
• The County maintained a deficit budget in excess of available cash balances in the Law Enforcement Special Revenue Fund. The county said it did not identify that the budgeted deficit in the funds listed above were not covered by the balance of prior year cash and federal receivables.
•The County Commission did not certify the year end capital asset inventory count as required by New Mexico State Statute. Officials said this was caused by the finance office being short-staffed for much of the fiscal year, which had impacts on its performance. 
• The audited financial statements of the County were submitted to the New Mexico Office of the State Auditor on Dec. 8, 2021, a week later than the deadline of Dec. 1. The auditors requested the County to request a late audit report submittal to ensure the audit was performed properly and in line with the applicable standards. Various key issues related to the audit and financial statements were identified in the days leading up to the deadline, which require additional time to properly resolve. The timeliness of identifying these key issues was delayed, in part, due to staff turnover within key positions of the audit team assigned to the County's audit. Another contributing factor was that the primary audit contact at the County was filling multiple positions throughout fiscal year 2021, which ultimately delayed the County. Officials do not anticipate this being an issue now with staffing resolved.