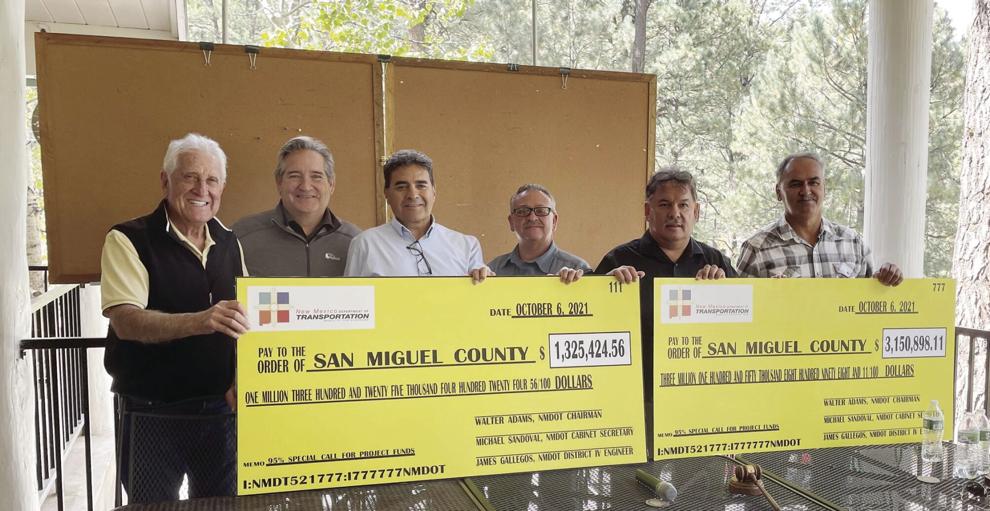 The San Miguel County Commission Wednesday accepted $4.71 million in state funding for road projects during a special meeting at Pendaries Village and Golf Resort. 
The funding from the state Department of Transportation Local Government Road Fund is intended to help repair roads in small communities. 
A timeline has not yet been established for work to begin on the following projects: 
•Los Vigiles Road, which leads from the 8th Street Extension to the United World College in Montezuma
•Pendaries Road, which is the only paved road leading into Pendaries Village
•Sheridan Road, which is off Highway 84 toward Santa Rosa
•Chapelle Road in the Bernal area
•Storrie Project Road, off of South Grand Avenue toward McAllister Lake
"The good thing about this commission is that they are pushers," NMDOT District Engineer James Gallegos said. "They get things done."
NMDOT Chairman Walter Adams said commissioners have already asked about funding for next year, putting them far ahead of many other counties. 
"That preparation is really good," Adams said. "They're ready to go."
Commissioner Max Trujillo said this was the result of hard work from everyone at the county, NMDOT and the legislature. 
"Everyone had a part to play in this, and this is a good day for everyone to take credit for doing your part," Trujillo said.