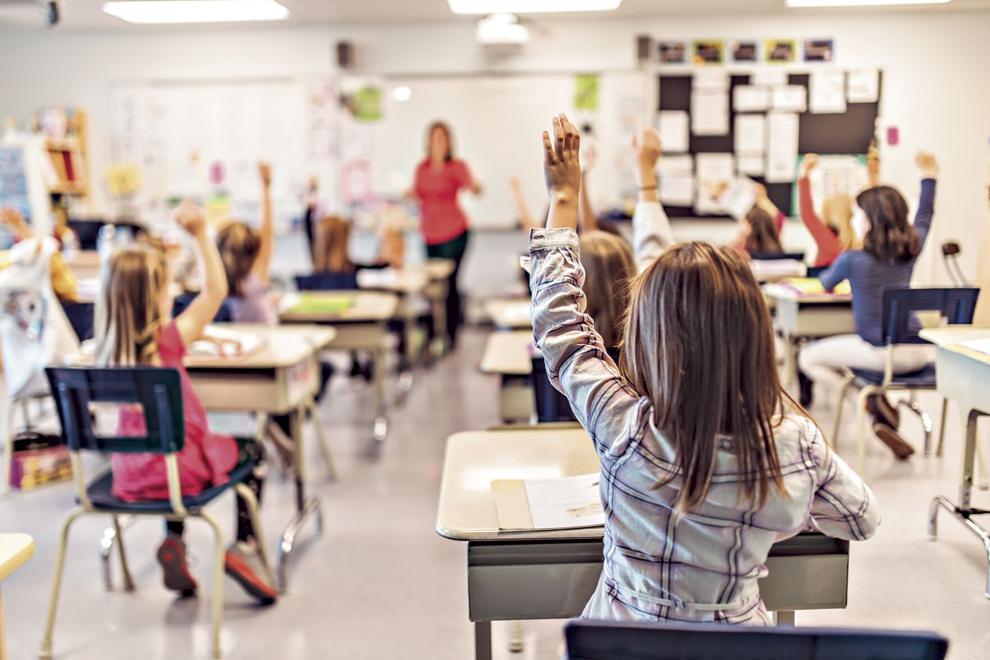 The New Mexico Public Education Department last week released the results of last spring's student assessments, which highlighted just how far New Mexico's students are behind compared to nationwide expectations. 
According to the results, just 34 percent of students are proficient in language arts, 33 percent of students are proficient in science, and 25 percent of students are proficient in mathematics. 
These results come just weeks after New Mexico ranked last in education for this year, according to the annual "Kids Count" assessment. The state has been at or near the bottom of the education rankings for several years. 
"Generally, coming out of the pandemic, most states are seeing student performance is higher in language arts compared to math, but still lower than both had been prior to the onset of the pandemic," said Lynn Vásquez, Division Director, Assessment & Learning Management Systems said. "Accelerating student learning will require continued investments in innovative approaches to learning."
New Mexico PED said that 2021-22 was the first year of a new assessment approach, which takes less time for students and offers results much quicker to districts. They hope these new techniques will help to improve education statewide. 
"The New Mexico Balanced Assessment System has been a stakeholder driven, multi-year, disciplined process to move away from an unpopular, ineffective test used previously in New Mexico to one that will better serve our students, educators, families and policy-makers from here on out," PED Cabinet Secretary Kurt Steinhaus said.
The new assessment tool equips educators, students and parents to identify key areas where students need additional educational support throughout the entire school year so corrective action can be taken before the end of the school year.
In spring 2023, results will be returned to school the fastest in recent history-- within 10 days of the closing of the window. Timely access to the results allows the education system to take a data-based approach in preparing for the next school year. 
Finally, new student testing only takes 3.25-5 hours per grade, compared to 8-11 hours per grade under the previous assessment. 
"We now have a solid new measure of student achievement in New Mexico that will serve as a benchmark for measuring academic progress in math, language arts and science," Cabinet Secretary Steinhaus said. "With this re-set, we're going to be able to gauge the direct effect of our tremendous investments and efforts to improve student achievement."
However, Republican political leaders used the results of the assessments to further claim that the Democratic Party, and specifically Gov. Michelle Lujan Grisham, have failed local students. 
"The governor's incompetence and mismanagement of priorities have made New Mexico's education system a national embarrassment," said RPNM Chairman Steve Pearce. "These latest scores don't lie. Our students are drowning academically, and the Governor and progressives are to blame. New Mexico children cannot succeed, especially in a world with changing technology. The dollars are not going to the classroom, and there's no concrete plan to improve our schools. Lujan Grisham has failed our children, and we must see to it this November that we have new leadership in the Governor's Office and the Roundhouse."
Pearce further stated that the governor's decision to keep schools closed during the pandemic did irreparable damage to students, and that the lack of school choice keeps anything from improving the education system. The Republican Party pointed out that Lujan Grisham has spent $13.6 billion on public education spending during her term as governor, yet the state has remained at the bottom of the nationwide rankings in that area. 
PED acknowledged it has been a slow process , but they said they believe substantial progress is coming.
"PED implemented several strategies this year to immediately address student outcomes.  PED expanded family literacy training in English and Spanish, as well as, assembled a Math Tutoring Corps of current and retired teachers. PED's recruitment efforts resulted in 300 additional teachers for the current school year. This fall, the department is providing teachers with three math-related professional development training opportunities," the department's news release said.