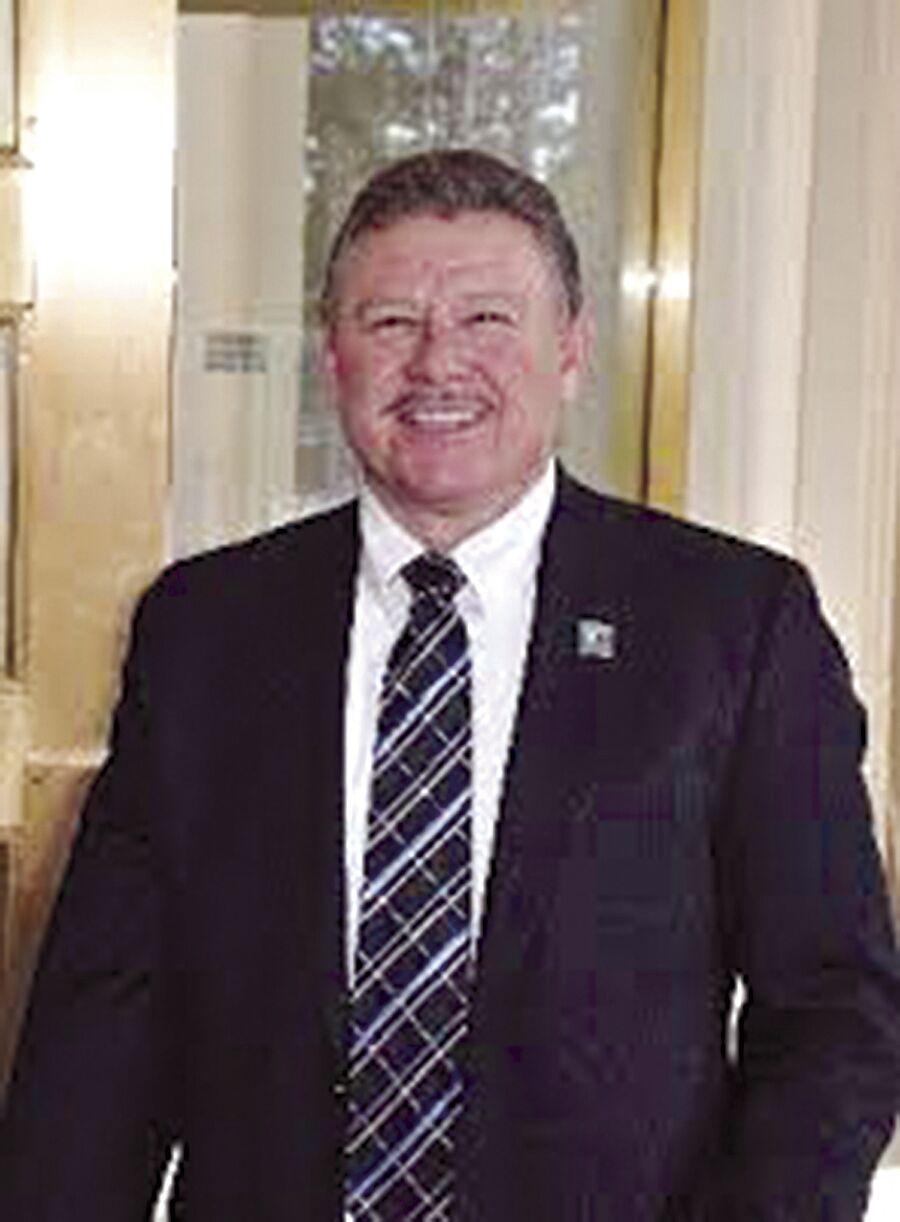 New Mora County Manager Michael Rivera's top priorities are completing the county government building and using his expertise to create jobs.
"One of he biggest problems in Mora County we are seeing is our young people graduate from high school, leave and never come back," Rivera said. "Some would if they could make a good living."
Hired to replace Joy Ansley after she accepted the county manager's position in San Miguel County, Rivera grew up in Rainesville, where he lives today.
At 1975 graduate of Mora High School, Rivera earned a bachelor's in business administration with a minor in economics and a master's in public administration, both from the University of New Mexico.
The 64-year-old has held senior-level positions, worked for non-profits, the state of New Mexico and Los Alamos National Laboratory among other places.
His most recent job was with New Mexico Highlands University as a special projects and grants administrator for Department of Education. When the grant, which focused on developing faculty skills for online courses, ended so did his position of 2½ years.
District 2 county commissioner Frank Maestas favored hiring Rivera, who started on July 1, because of his background.
"He's well educated, well spoken and very self-motivated," Maestas said. "He's very adaptable to learning on the fly, has a very even tempered personality and he's analytical."
As for Rivera's goals, he's focusing on the county government complex. Nearly 15 years voters approved $2.65 million in general obligation bonds backed by property taxes to acquire, design, equip, improve and furnish a county courthouse. The project was never completed.
In early September, it was announced that county commissioners approved a $1.3 million contract for Bradbury and Stamm in Albuquerque to build out the 4,800-square-foot sheriff's portion of the building. It will house administrative offices, a training classroom, inmate holding cells, evidence room, a break room and a storage area. 
Voters in November 2020 approved borrowing $3.5 million for the project, which began in September and will take six months to complete.
Rivera also talked about creating jobs through business development, entrepreneurship and private organizations.
With the pandemic, we learned about working remotely from home," he said. "This has created opportunities to create jobs for young people here and provide a workforce."
Rivera noted Mora County has good Internet, a huge asset for developing jobs and that many young people who left Mora have gotten good educations.
"We have people in high-level jobs," he said. "Brain surgeons, doctors, attorneys and dentists. When you look at educational attainment of people in the community, it's pretty much average compared to other communities in New Mexico."
"It's really important for me to see this county thrive and prosper," he added.