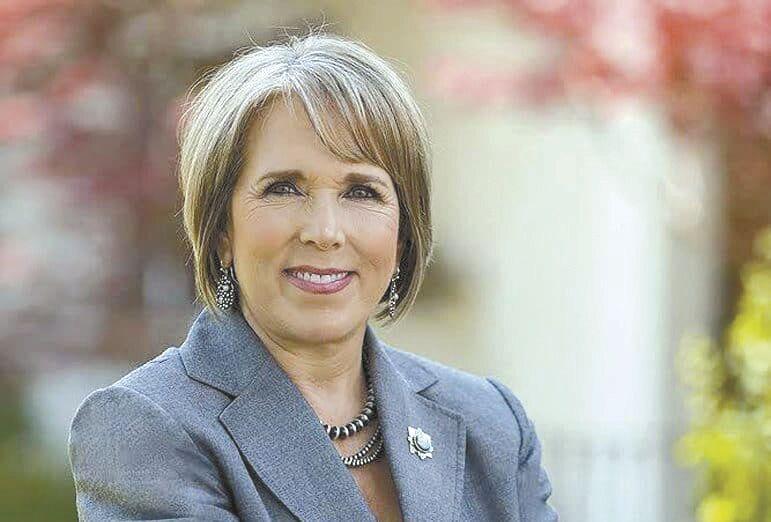 Michelle Lujan Grisham earned her second term in the Governor's office during Tuesday's general election, defeating Republican challenger and former KRQE meteorologist Mark Ronchetti, according to unofficial results released by the Secretary of State's office. 
Lujan Grisham, a Los Alamos native, earned 52% of the 699,494 votes cast. Statewide voter turnout was just over 51%.
"We have defeated in New Mexico a political movement that is fueled by anger and division, that is propped up by conspiracy theories, false attacks and lies," Lujan Grisham said during her acceptance speech Tuesday night. "Tonight, New Mexico said 'no' to a political crusade that wants to turn women into second-class citizens. Tonight, New Mexicans said 'no' to the kind of politics and government where politicians and rioters can overturn elections, ban books and strip our basic constitutional rights away from any group they don't like."
The two candidates sparred for months in debates and advertisements over their differing views on nearly every hotly contested issue across the state, including abortion, crime, the economy and education. 
Ronchetti repeatedly blamed Lujan Grisham's decision to keep schools closed during the early part of the COVID-19 pandemic on the state's low test scores. He insisted that "education stipends" needed to be sent out to the families of elementary-aged students to help them afford tutoring to catch up, insisting that the Democratic strategy to improve education would not work. 
However, Lujan Grisham always defended her decision making when it came to the pandemic, saying she did what was in the best interest of the students and teachers, and that they are investing heavily as a state in education now to produce results in the future. During her first term, she made college free for local students, raised the pay of teachers across the state and expanded access to child care. 
Lujan Grisham and Ronchetti also sparred over the state's economy repeatedly. Ronchetti touted his plan to cut taxes for lower income families across the state, while Lujan Grisham touted her results in lowering sales tax across the state and sending out cash payments to households to help ease the burden caused by the pandemic and stimulate the state's economy. 
On the topic of crime, both candidates said they would issue harsher penalties for violent crimes. However, Ronchetti has criticized Lujan Grisham for a decreasing prison population amidst a high crime rate. Lujan Grisham emphasized that she attempted to put stricter pre-trial detention rules in place, but her vision was shot down by the state legislature earlier this year. 
In the end, the majority of voters sided with Lujan Grisham when the votes were tallied. 
For the past several months, Lujan Grisham had been ahead by a decent margin in most of the polls released by various agencies. The race did, however, appear to tighten over the final few weeks of the election. In the end, though, Lujan Grisham did enough to earn a second term in office
"Do not give up on the promise of what New Mexico can become," Ronchetti said to supporters after conceding the race Tuesday evening. "Don't blame anybody. We are thankful for the ride."
In San Miguel County, Lujan Grisham earned 68% of the 9,409 votes cast. In Mora County, she earned 64% of the 2,454 votes cast. 
Lujan Grisham will be sworn in for her second term in office in January 2023. She will be ineligible to run for governor in 2026, as she has now reached her term limit.