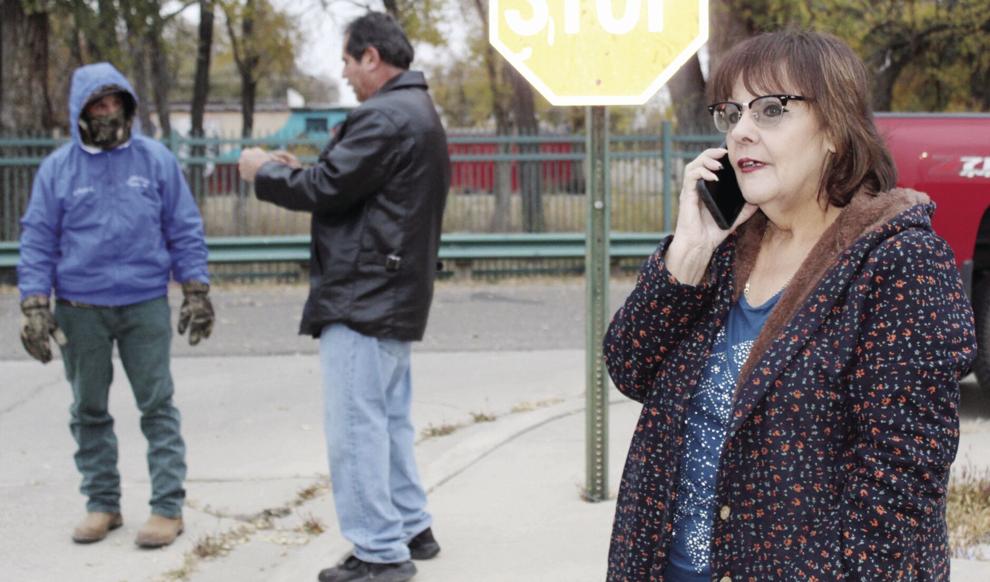 West Las Vegas School Board candidates Carla Benavidez and Joe "Oso" Gallegos have been cleared of any wrongdoing related to Tuesday's General Election.
"After the investigation, there wasn't anything we could substantiate," Fourth Judicial District Attorney Tom Clayton said Monday. "There was nothing to support the allegations." 
Incumbent school board members Linda Montoya and Christine Ludi on Oct. 20 filed complaints with the Secretary of State accusing Benavidez and Gallegos of voter intimidation and fraud. The complaints against Benavidez and Gallegos were forwarded to Clayton.
Benavidez, who challenged Ludi, and Gallegos, who challenged Montoya, denied the allegations.
On Tuesday morning, Benavidez again denied doing anything wrong. She said she's been talking to an attorney about filing a complaint against Ludi and Montoya for malicious reporting.
"The truth comes out," Gallegos said Tuesday. "If people want change, they will make a change."
Ludi said they filed the complaint at voters' requests.
"It's an unfortunate thing," she said. "We did what they asked us to do. I don't have any ill feelings toward them (Benavidez and Gallegos). I know they do. It's understandable."
In the complaint, Montoya indicated that while out campaigning, voters told her that Benavidez had verbally intimidated them.
According to the complaint, one voter reported that he had been stopped by Benavidez while driving a school bus and was told that if he didn't vote for her and Gallegos, he would be fired if they were elected.
In Ludi's complaint, she said when her husband was shopping, an elderly couple told him that Benavidez and Gallegos asked for their support. The couple told Benavidez and Gallegos they planned to vote for Montoya and Ludi.
The following day, they told her husband they found a dead cat in a bag in their backyard