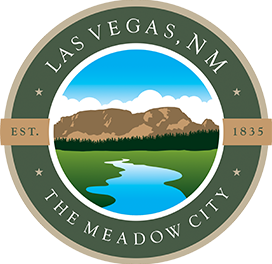 The Las Vegas City Council re-appointed its current officials at Wednesday's organizational meeting, as required by the city's charter. 
City Manager Leo Maestas, City Attorney Scott Aaron, City Clerk Casandra Fresquez and Police Chief Antonio Salazar were all retained by the governing body. Maestas, Aaron and Fresquez all have active contracts, according to Mayor Louie Trujillo. A contract for Salazar must come before the council and be approved at an upcoming meeting.
Also at Wednesday's meeting, newly re-elected Councilor Barbara Perea Casey was selected by her peers as the City's Mayor Pro Tem. This position acts as the backup for the mayor in the event he is unable to perform his duties at a meeting or at an event. 
David Romero was selected as the Mayor Pro Tem the last two times the position was delegated. Michael Montoya made the recommendation for Perea Casey to take over the position. Though he applauded Romero for a job well done, he cited how valuable change can be for the governing body and said he was confident they would all continue to work in the best interest of the city, regardless of who held the position. 
Perea Casey returned to the council in April after two years away. In 2020, she unsuccessfully ran for mayor against Trujillo, giving up the Ward 3 City Council seat in the process. After Joseph Baca resigned and was replaced by Elaine Rodriquez, Perea Casey successfully ran as a mid-term replacement, to serve for two years in the position.
Also, in a move similar to one San Miguel County officials made a week ago, the City Council also banned the use and sale of all fireworks they are legally permitted to at this week's meeting. 
Though state statute does not allow the commission to ban all fireworks outright, they were able to declare: 
1. The sale and use of missile-type rockets, helicopters, aerial spinners, stick-type rockets, and
ground audible devices are banned and prohibited
2. The use of all fireworks not listed in the immediately preceding paragraph, is limited to areas
that are paved or barren or that have a readily accessible source of water for use by the
homeowner or general public
3. The sale and use of display fireworks shall be banned and prohibited
Interim Fire Chief Steven Spann said the fireworks banned are all those that are most likely to spark a fire, and that the city legally cannot go any further with their bans based on state statutes that are in place. 
Trujillo asked City Attorney Aaron if they could think about increasing the fines and punishments for individuals who set off fireworks in the city, as a way of further deterring them. Based on the timeline of revising ordinances, Aaron said it would not be realistic to do so by the Fourth of July this year, but they could consider doing it for future years. 
The City Council will next meet for its first regular meeting in June on June 8 inside City Council Chambers.