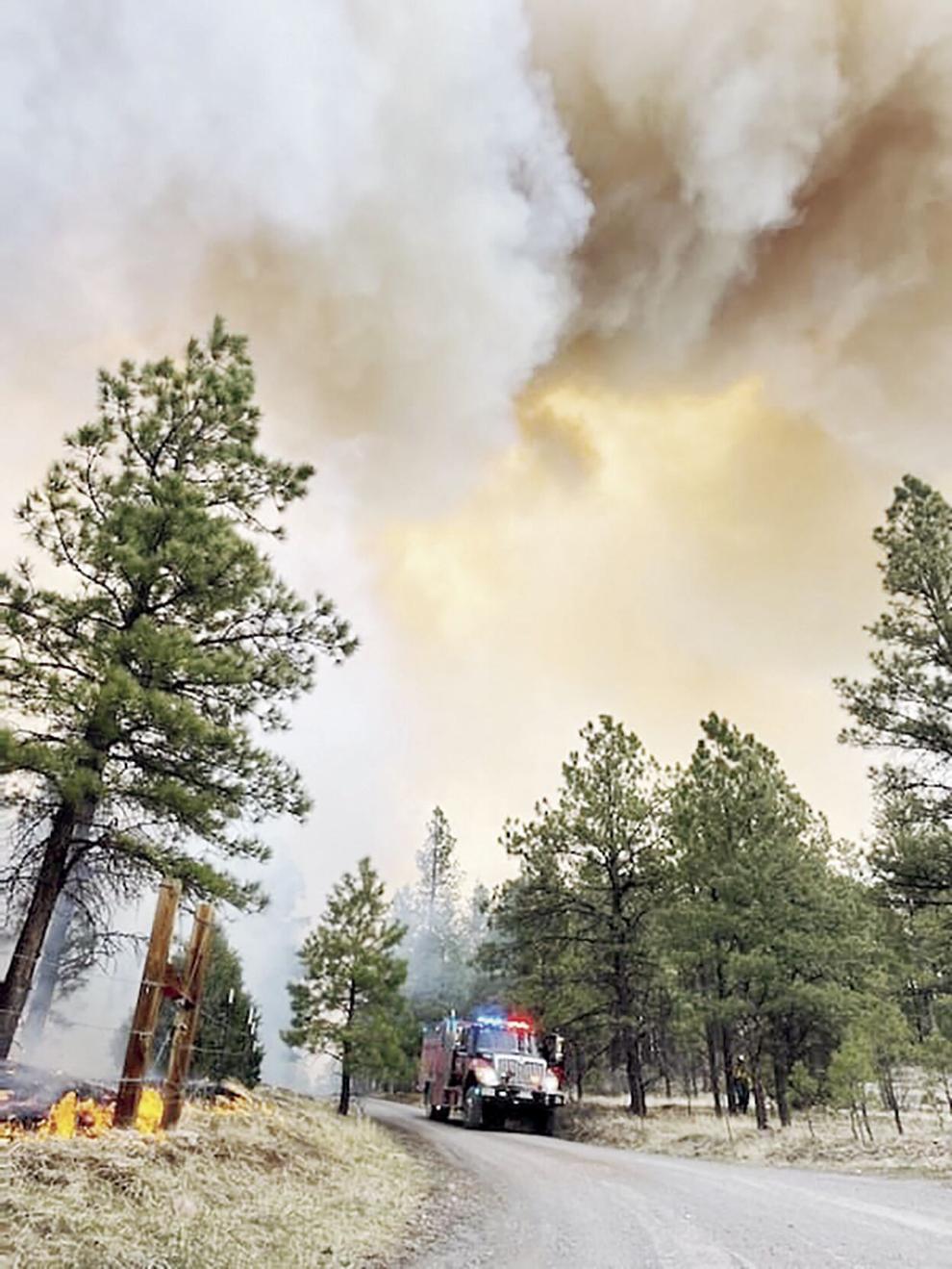 Strong winds out of the southwest continue to push the Hermits Peak/Calf Canyon Fire to the north, as it grew to more than 236,000 acres on Wednesday. That is approximately 370 square miles burned since the fire began on April 6. 
The fire is now impacting four counties in northern New Mexico. After originally starting in San Miguel County, it spread to Mora County and has now spread north to the point it is causing evacuation statuses to be issued in Taos and Colfax counties. 
Following a strong northern push on Tuesday, fire crews became concerned that it could spread into Colfax County without much resistance. The immediate fear in Colfax County was the fire reaching Black Lake Resorts, in the far southern portion of the county. 
Following the northern run earlier this week, the fire is now close to where the Cooks Peak Fire began in April, in northern Mora County. That fire has been mostly contained by the Forest Service. An investigation into the cause of that fire is still under investigation, as is the cause of the Calf Canyon Fire, which began on April 19. 
Large smoke clouds from the fire can now be seen for more than 100 miles in all directions as it continues to spread. 
The eastern side of the fire, including the border closest to Las Vegas, remains contained, with resources previously allocated to that area now being moved to the areas of more need. To the west, crews are doing work in Pecos to better understand the community and be prepared if the fire makes a push to the west in the future. Though it is not an immediate concern, it is possible the fire may spread in that direction.