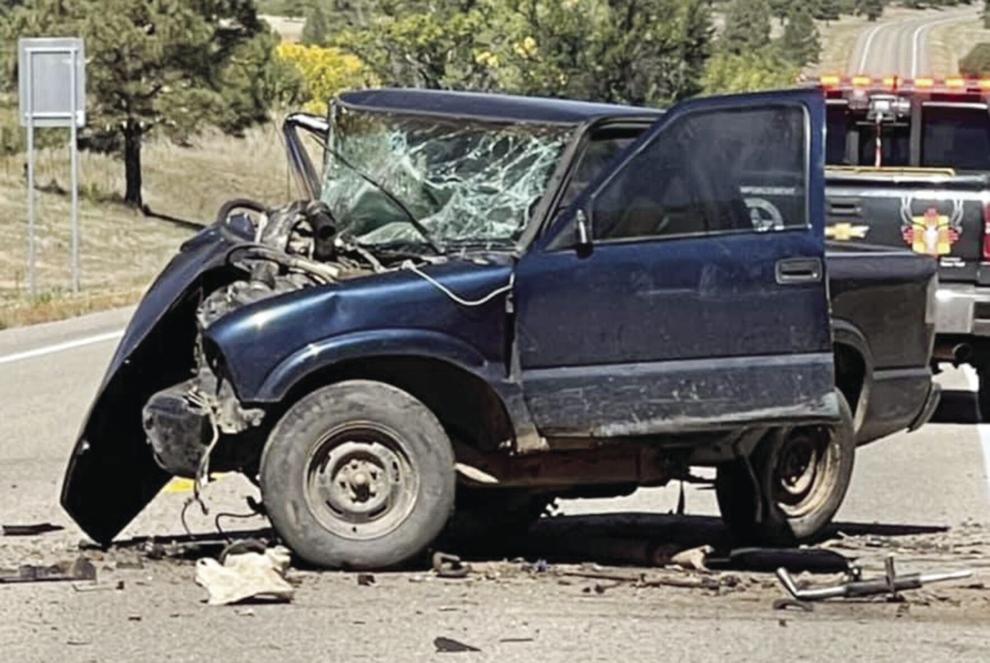 Three people were hurt and a dog was killed in a head-on crash involving the driver of a stolen vehicle on Saturday, state police said.
Angel Montijo, 24, of Albuquerque, who was allegedly under the influence of drugs, was treated for injuries after the crash at around noon on state Route 518 southeast of Mora, police said.
His 23-year-old female passenger, also from Albuquerque, was taken Alta Vista Regional Hospital in Las Vegas and transferred to UNM Hospital in Albuquerque. Police did not identify her.
The other driver, a 61-year-old Las Vegas man who police also did not identify, was treated at the scene, police said. A dead dog was found inside the truck he was driving.
Montijo was southbound in a stolen 2019 Hyundai Tucson and attempted to pass another vehicle, police said. That's when the car he was driving collided with a 2003 GMC pickup driven in the opposite lane by the Las Vegas man.
The car left the roadway, struck a fence and overturned. The pickup came to rest on the roadway.
During the investigation, police found a gun in Montijo's possession and learned the Hyundai was stolen from Albuquerque. He also showed signs of impairment and admitted to taking drugs, police said.
Montijo was arrested and taken to Alta Vista, where he was medically cleared before being booked into the San Miguel Detention Center.
Montijo was charged with great bodily harm by vehicle-DWI, receiving a stolen vehicle, reckless driving, no insurance, suspended driver's license and improper display of registration.
State police generally do not release the names of victims or someone who has not been charged with a crime, said spokesman Dusty Francisco.